We are celebrating International Cheetah Day on December 4th in Namibia, along with many other people and organizations around the world! This day means a lot to me. We started International Cheetah Day here at the Cheetah Conservation Fund six years ago in coordination with the IUCN. Going from a small start, it is amazing to see how it has grown!
The idea behind the day is to help educate people about cheetah conservation and what everyone, no matter their age or location, can do to help save cheetahs. The day chosen for International Cheetahs Day, December 4th, is the birthday of one very special cheetah to me. Khayam was a cub I raised at Oregon's Wildlife Safari, where I worked for 16 years before moving to Namibia. She showed me just how amazing cheetahs are. We formed a strong bond, which inspired my passion and drive to save cheetahs from extinction.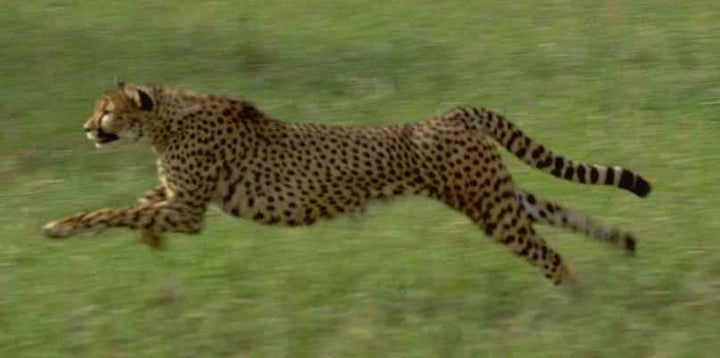 I made my first trip to Namibia with Khayam in 1977 to find out if captive cheetahs could be taught to hunt for themselves, opening the possibility of one day seeing a captive cheetah released into the wild. That trip was a learning experience for me, and set the stage for a big change in my life. I discovered that cheetahs in Namibia were not valued as I valued Khayam. They were treated as an unwanted nuisance because they were blamed for the deaths of livestock, a critical means of income for many locals. I saw an opportunity for education to help reduce the deaths of cheetahs, and help farmers maintain the livestock. Cheetahs don't have to be seen as a nuisance if we find ways to live alongside each other.
Education has become a founding philosophy in our work here at CCF. We teach locals through our Future Farmers of Africa program, which includes how to use livestock guarding dogs to protect livestock from predators. We teach local children how to identify cheetahs, why cheetahs are important in the ecosystem here, and how they can live alongside cheetahs. We also try to reach people around the world, like you, with our message.
As of today, the second of December, we have 32 events listed in 9 countries. To find out more info and to participate in any of these events please visit our ICD events list at http://internationalcheetahday.com/events/

Today, join me in celebrating International Cheetah Day. Here are some things you can do to help celebrate:
Take some time to think about how your daily actions impact species like the cheetah, even if you live thousands of miles away from Africa. What can you do to reduce your impact on the environment? Recycle more? Walk or bike more often? Insulate your house better to reduce your use of energy?
Go visit an accredited zoo or conservation association that is involved in cheetah conservation to help celebrate and join in any ICD celebrations they have planned.
You can also join the cheetah conservation discussion on Twitter using our specially made Tweet Sheet or make up your own tweets using the hashtags #SaveTheCheetah and #IntlCheetahDay.
Want to contribute more than just celebrating the day with us? Fill out the volunteer form on our volunteer page and let us know you want to continue your effort to save the cheetah!
You could also organize your own cheetah party for any time of the year! Kids will love it and we have a lot of neat activities for you, such as making cheetah masks, playing the cheetah survival game, and doing a cheetah crossword puzzle, among other things, from our International Cheetah Day Activities Packet.
Just want to spend some time learning about cheetahs? Great! We need more people who know the facts about cheetahs that can help educate others about cheetah conservation. Check out the latest news on our website, cheetah.org, or for a more kid friendly form of cheetah facts visit our Conservation Passport for cheetah activities and lessons about cheetahs that can be used with kids at home or they can be taught in school.
Swap your cover photo or profile photo on Facebook for a cheetah image (scroll down to find them on this website)!
Wear clothing to support cheetahs. Don your ICD or CCF shirt, or wear cheetah print clothing, to get people around you thinking about cheetah conservation.
Don't have a CCF shirt? Buy one, or any other merchandise, at our Cheetah Shop to help support us.
Still want to make a difference, but don't have a lot of time to spare? That's great too! You can send donations or purchase items for us from our wish list. I always like to pick out a special item for those close to me, and with this list now you know what we need most and can pick something special to help the cheetahs and cheetah research.
Do your holiday shopping online? Sign up for AmazonSmile and select CCF as the charity you want to support to have 0.5% of your eligible purchases donated to our organization.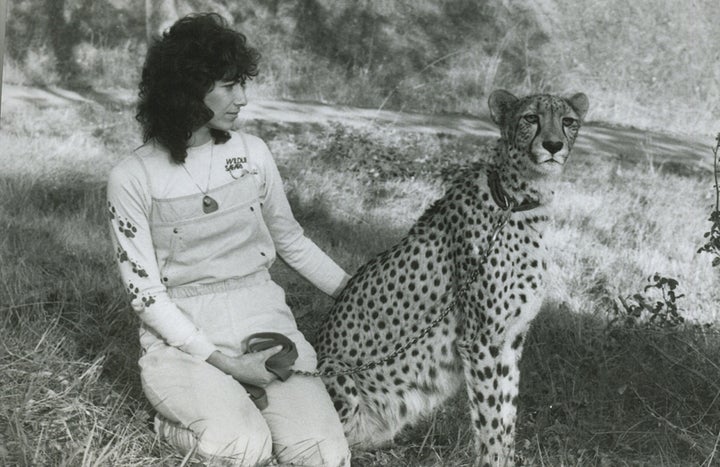 We hope you will join our celebration! As I wrap this up, I also want to say a special thank you to Khayam, the ultimate wildlife ambassador, who led me to dedicate my life to the pursuit of a world where cheetahs are no longer threatened. It has been 30 years since she passed away.
Thank you Khayam! Without you my friend, and all the supporters we have garnered since our first trip to Namibia, so many of your wild relatives would not be here. Thanks to you, we on our way to ensuring their survival!
Support HuffPost
The Stakes Have Never Been Higher
Related
Popular in the Community