Calling herself "a huge holiday nerd," emerging country artist Abi Ann twinkles as bright as the lights on the Rockefeller Center tree this time of year.
By the sounds of her twangy singing voice and the confident, composed delivery that drives her new music video for "Santa Baby" premiering today (Dec. 18) at HuffPost, expect Abi Ann to be Nashville's next shining star.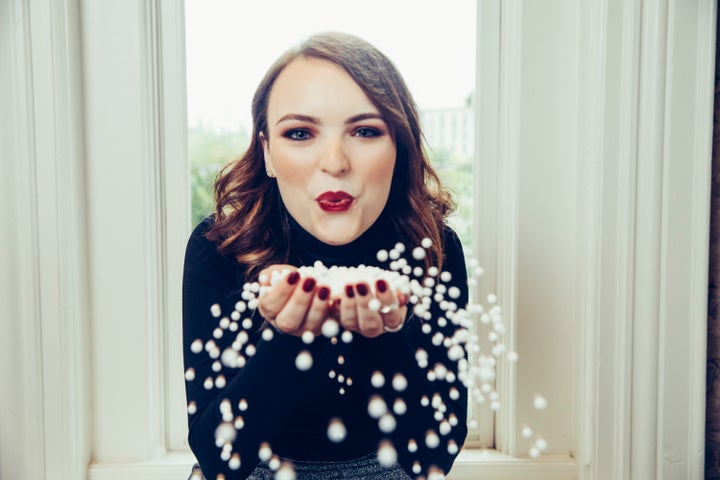 Only 20 years old but preparing to release her second EP — titled Heart Broken — in early 2018, the native of Midland, Texas, who was born Abigail DawnAnn Hoffman on June 26, 1997, has been working in the studio while studying Business Entrepreneurship at Belmont University in Nashville.
This week, though, she's looking forward to spending the holiday break with her family and revisiting some of their favorite customs.
"I'd say the most unusual tradition we have is on Christmas Eve," Abi Ann wrote in response to a series of email questions for this article. "Everyone comes over to my mom's house and we open up small gifts that are matching PJs! She even finds ones that make them for my dog, Romeo. It's pretty hysterical."
With the 12 days of Christmas upon us, Abi Ann is here to present her personal gift to you. And it has nothing to do with french hens, turtle doves or a partridge in a pear tree. So cozy up next to a crackling fire for her holiday-spirited version of "Santa Baby." Shot Sept. 13 in Nashville, the music video was produced and directed by Amazon Music for the "All is Bright" playlist, which was covered last week in the article on my five fave holiday albums.
"Santa Baby" is a sweet, snappy and very merry rendition and performance, all key ingredients to enjoying the most wonderful time of the year. (A cup of spiked egg nog is optional.) After watching the video, with its intro and additional imagery shot by photographer Joseph Llanes, continue reading more about this promising singer-songwriter and her happy holidays.
Abi Ann, who recently released a music video for "Put a Bow on It," was naturally drawn to special holiday occasions as a child, because she acted in local theatre productions in Midland and Odessa, Texas, and earned the starring role as Virginia O'Hanlon in Yes, Virginia, There is a Santa Claus. So it makes sense that her favorite Christmas memory involves the sounds of the season.
"I was in A Christmas Carol one year, and since we started rehearsals in mid-October, the holidays seemed to last forever, and I was so incredibly happy about it," she recalled.
Asked what her favorite holiday album is, Abi Ann said, "All of them! I am a huge holiday nerd. I'd have to say my favorite compilation of holiday songs recently has been Kacey Musgraves' A Very Kacey Christmas."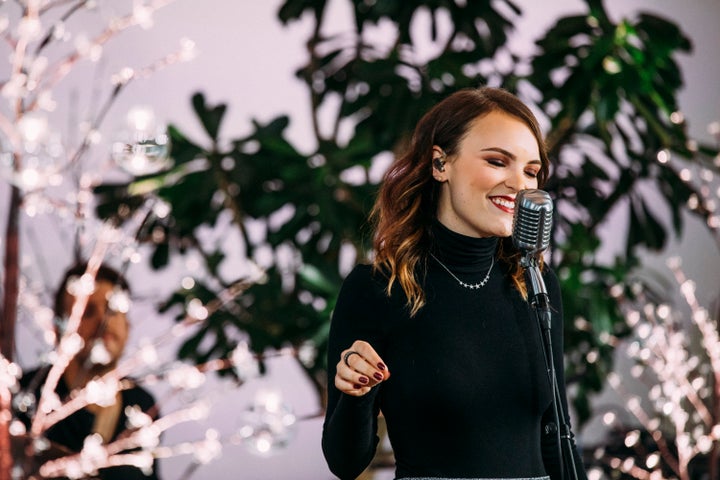 Always a country girl at heart, she hopes to follow the path paved by a couple of amazing and trailblazing women who made their mark in the mid-1990s.
"I look up to and am inspired by so many fellow creatives, although the first name that pops into my head is Shania Twain," Abi Ann offered. "Not only is she a well-rounded artist, but she and musicians like Faith Hill truly pioneered the sub-genre of country I grew up listening to and am greatly inspired by."
That inspiration continued to transform a resourceful girl who slipped off the cowboy boots to pursue other hobbies, including scuba diving, surfing and swimming.
"I was passionate about poetry and music," Abi Ann said. "Once I put those together and began to develop my craft as a songwriter and an artist, a fiery passion and purpose came into my life and I am so incredibly excited to show more of that in 2018."
One of the songs that will be on that new EP is "Matches," a tantalizing, fast-paced tune she wrote with Lindsay Rimes and Victoria Banks that's reminiscent of budding superstar Maren Morris, and shows Abi Ann's growth since the release of the five-track 17 in 2015, when she was only 17.
"I'm so incredibly excited to share it!" Abi Ann added when asked about the new EP and what she hopes to accomplish in the New Year. "There's been a lot of tears and laughs through the process, and I can truly say it's my proudest body of work yet. … I hope that through it all, I can continue to meet and create incredible relationships with fellow music lovers; that's what it's all about."
Already an award winner in the industry — named Favorite Country Artist and the Artist of the Year for 2014 across all genres by the Indie Music Channel after also dominating the competition the previous year — the seasoned performer moved from Texas to California in 2010 and attended Campbell Hall school in Studio City from 2011-15.
Asked to compose "Silence" for the anti-bullying film Hello Herman, the songwriter became an ambassador for Champions Against Bullying and also an actress who has a couple of film credits billed as Abi Ann Hoffman.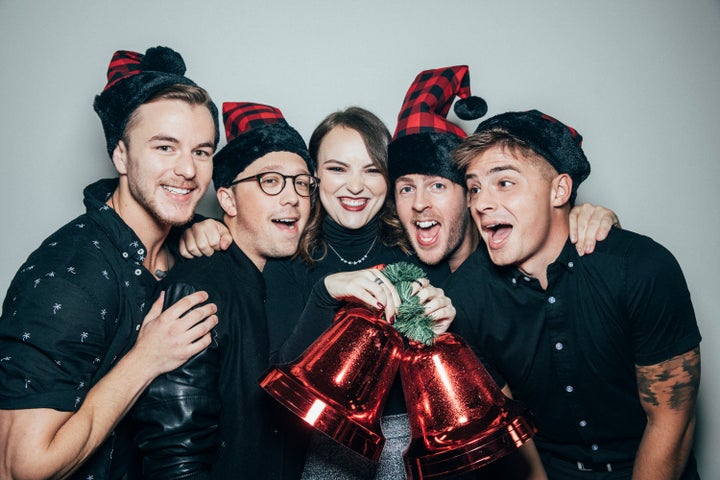 Regarding the story behind her further identification alteration, Abi Ann said, "As you can see, my name is quite a mouthful! I wanted to keep it short and simple; something people would be more likely to remember."
It's as unforgettable as all the life experiences for Abi, who has visited more than 40 countries and learned in school to speak French fluently. "I have always been deeply fascinated by French culture and am partly French myself," she said. "My favorite expression would be 'tu me manques'; its English equivalent is 'I miss you,' however, the exact translation is 'you are missing from me.' I think that is really beautiful."
After her high school graduation, the accomplished teen toured with Kelly Clarkson, also opening alongside such acts as Pentatonix and Eric Hutchison, before enrolling at Belmont.
There's no business like learning about the music business in the Music City, though. So with a bright future ahead, what's on the Christmas wish list of a young woman who has the chance one day to get everything she deserves and the potential to achieve anything she desires?
"Honestly, I have no clue," Abi Ann said. "I'm really content this year, I have great friends and loved ones; sometimes that's all you really need. But I mean … feel free to send me an iPhone X!!"
Michael Bialas is a journalist and photographer who enjoys writing about entertainment and sports for a number of online publications, including HuffPost and No Depression. Follow him on Twitter: @mjbialas
Publicity images courtesy of the artist.
Popular in the Community