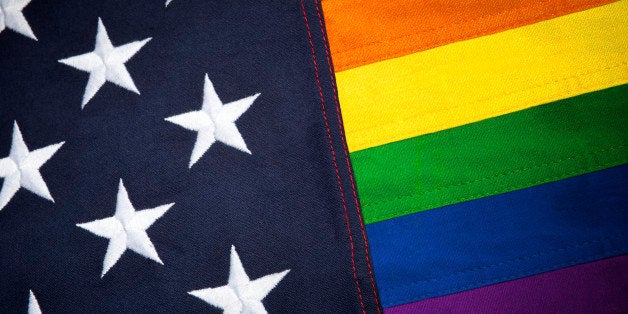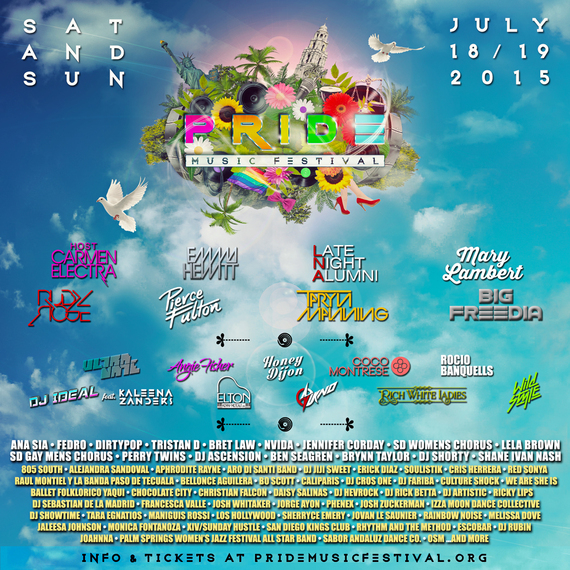 The art of change is one that occurs slowly, its early brushstrokes seemingly unclear except to the eyes of its believers. As the painting becomes more complete, a vision begins to materialize, a vision that many saw all along. When true change finally occurs, a masterpiece is unveiled. The United States of America has seen many changes over the past decade, but one of the most colorfully celebrated is the 2015 Supreme Court ruling that made same-sex marriage a constitutional right (which it always has been) nationwide.
Pride celebrations began long before this ruling and will continue on long after. However, the timing is impeccable as the pride celebrations are just a little more special this time around. San Diego Pride is proud to present Pride Music Festival, the San Diego region's biggest and most grandiose music festival celebrating diversity and equality. This epic event will unite over 40,000 people over two days from across the nation to celebrate, rejoice, dance, and of course, share love.
In addition to being a massive city-wide party, this event also supports dozens of charitable organizations and has raised and donated over $2 million over the years. The surrounding neighborhoods as well as the city and county of San Diego have long supported Pride Music Festival because of its respectful and excellent reputation for safety. Among many other things, Pride Music Festival will feature an open-air art gallery, food trucks, craft beers, spirits and more than 200 exhibitor and vendor booths. There is also a VIP section available which offers a VIP entrance, restrooms, catered food, and four hosted drinks each day.
Providing the pulse of Pride Music Festival will be five electronic and live music stages sprinkled amid the lush greenery of San Diego's Balboa Park during the weekend of July 18th-19th. The recently unveiled lineup includes current dance, pop, hip-hop, Latin and many other genres of music such as Emma Hewitt, Late Night Alumni, Mary Lambert, Ruby Rose, Pierce Fulton and Taryn Manning, just to name a few. Even Carmen Electra will be showing her support by hosting the mainstage on day 1, keeping attendees rallied.
The 2015 theme is "Liberty and Justice For All," a true call-to-action for equality not just in the U.S., but globally. "It's a memorable experience to unite with thousands of people, taking pride in who you are and celebrating each other," said executive director Stephen Whitburn. "Pride Music Festival is for everyone."
Music festivals are currently one of the strongest uniting forces in popular culture. Combining the unity of a music festival and the power of the Pride movement creates a unique and unforgettable experience that will keep this event alive for years to come. Pride Music Festival 2015 will not only be an epic party, but a beautiful moment in history shared even by those who cannot attend. It will represent a time when the voices of millions were finally heard, where full acceptance and equality are not just possible but necessary, and when an entire nation finally shares this same freedom. Under the warm San Diego sun, humans will dance and celebrate together united beneath the banner of love.
REAL LIFE. REAL NEWS. REAL VOICES.
Help us tell more of the stories that matter from voices that too often remain unheard.