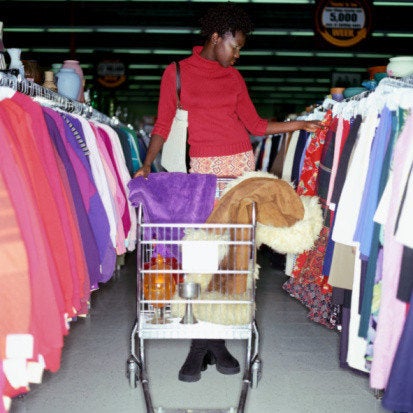 Start your money-saving engines. Today is National Thrift Store day!
Recently, second-hand shopping has become one of the first stops for people looking to spruce up their wardrobes and save some serious cash.
The idea that thrift store shopping is only for those who can't afford retail shopping is out of touch and out of style. The sad economic climate has significantly increased the customer base and profits of thrift stores around the country.
In addition, The Association of Resale and Thrift Shops reports that there are more than 30,000 consignment and thrift stores currently in the United States -- and that they have been growing at a rate of 7 percent over the past two years.
Consider this thrift store boom the perfect opportunity to lighten your load by purging any unwanted clothing, accessories, furniture or home decor -- or fatten your wallet, if you decide to consign your goods.
1. Go there often. The great thing about thrift stores is that new stuff is always coming in via donations. Shop later in the week for the best selection, as weekends are crowded and busy, leaving shops depleted of stock on Mondays and Tuesdays.

2. Find out when the discount days are. Most thrift stores have at least one day per month when everything is 50 percent off in the entire store.

3. Try to buy winter clothing or items in the summer and vice versa. Waiting for the weather to turn cold to buy a jacket will cost you more.

4. Avoid holiday times if you can. The prices will go up, and so will your stress.

5. Try on or try out the item you want to buy. If it is a sweater or a CD player, make sure it fits or works before you buy.

6. Have fun. The best part of thrift store shopping is that you never know what you will find.
Popular in the Community