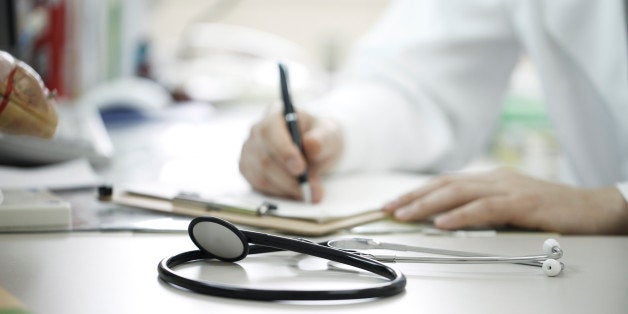 On July 30th 1965, the health care landscape was forever changed. Medicare was signed into law, providing access to guaranteed health benefits for older adults. Now in its 50th year, Medicare is credited with lifting millions of seniors from poverty by ensuring access to health care for those who would otherwise lack coverage. Today, 46 million older adults and 9 million people with disabilities depend on Medicare for basic health and economic security.
Over the last five decades, Medicare has established itself as the gold standard for coverage, quality, and innovation in American health care. While the program's successes are undeniable, challenges remain. Most people with Medicare live on very low and modest incomes. Half of all Medicare beneficiaries have annual incomes of $24,000 or less. Despite their low incomes, people with Medicare spend a significant amount on health care. On average, Medicare households spend nearly 14 percent of their annual income on health care costs, compared to about 5 percent among non-Medicare households. Health care spending increases among those in poorer health and with advancing age, and spending as a share of income is greater among those with lower incomes.
Each year, the Medicare Rights Center reaches over 1.5 million Medicare beneficiaries, families, and professionals. We serve people with Medicare through one-on-one counseling on our national helpline (800-333-4114) and through online and peer-to-peer learning tools, like Medicare Interactive. We routinely hear the same questions and concerns from our clients, challenges like these:
"My doctor says going years without dental care is affecting my health. Why won't Medicare cover this?"
"I missed my window to sign up for Medicare, because nobody told me. How do I fix this?"
"I can't afford the cost sharing for my cancer medications. Can you help me?"
While this landmark anniversary represents an important opportunity to celebrate the remarkable successes of the Medicare program, it also provides a chance to identify ways to make Medicare even better over the next 50 years. Looking ahead is the cornerstone of our latest online campaign, "50 Years: 50 Wishes for Medicare's Future." We are counting down to Medicare's historic 50th anniversary by making one wish a day. Some wishes involve big changes, while others target small improvements.
Thinking ahead to the next 50 years, it is critically important for lawmakers to advance global changes to modernize benefits in both Original Medicare and private Medicare health plans. But it is equally important for policymakers to press forward on seemingly small fixes to improve how Medicare beneficiaries navigate their coverage day-to-day. With this in mind, our top 10 wishes cover the waterfront, including filling long-standing benefit gaps for dental, hearing, vision, and long-term services; strengthening notice and education for people new to Medicare; and improving overall affordability.
The stories of our clients, throughout our 25 years of service, are what inform our 50 wishes for Medicare's future. Now that we are nearing the end of our campaign, we are asking you to help us decide the 51st wish to kick off the next 50 years of Medicare. Answer through our online poll and we will announce the top wish on our website and during a live Google Hangout on Medicare's birthday. Celebrate 50 years of health care access, quality, and innovation by making a wish for Medicare's future.
Calling all HuffPost superfans!
Sign up for membership to become a founding member and help shape HuffPost's next chapter