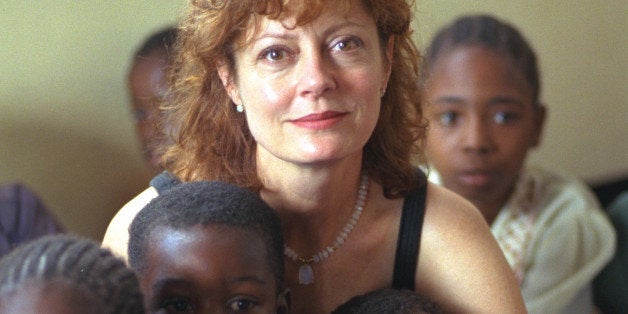 Mothers have a lot in common. As we bring life into the world, and foster and care for others, we are driven by an intuition to love and protect -- striving to raise healthy, happy children.
This Mother's Day, I am taking the opportunity to celebrate all mothers, but especially those who are up against some of life's biggest challenges. It might surprise you to learn that every year there are 1.5 million women living with HIV giving birth around the world.
The risk of HIV transmission from mother to baby can be virtually eliminated with one powerful pill a day started during pregnancy, followed by delivery in a medical facility by a skilled health professional and continued treatment through the breastfeeding period. The alternative -- lack of access to these services and medicine -- is difficult to contemplate, but many women face a reality in which treatment and care cannot be taken for granted.
Since the introduction of antiretroviral medicines that prevent transmission of HIV from mother to baby in 1994, remarkable progress has been made. Globally, new cases declined by over 50 percent between 2005 and 2013, with an estimated 1.1 million new HIV infections among children under 15 averted.
While the value of keeping both mothers and babies alive and in good health is priceless, actual dollars spent is relatively modest.
With this in mind, over the course of the last two years, UNICEF and The Global Fund to fight AIDS Tuberculosis and Malaria (Global Fund) documented the journey of six brave women living with HIV, sharing their joys and fears as they did everything in their power to give birth to healthy babies.
These mothers -- Lexina, Luchrecia, Posha, Queen, Rita and Siphiwe -- are six truly remarkable women, who represent the 1.5 million others facing the same difficult choices and hurdles. While every mom on this Mother's day is different, we all share one thing: We want our babies to be given the healthy start in life they deserve.
And as the babies of these six women prove, women living with HIV can give birth to healthy babies, while thriving themselves. Luchrechia Motswedi, of South Africa, said it best herself, "I wanted to stand and speak so that other women can learn from me and see that beyond all the troubles that HIV comes with, you can stand on your own, you can be healthy and you can bring a healthy child on to this earth."
I stand in solidarity with these women this Mother's Day, with the hope that in a short time we live in a world where each and every baby is born free of HIV.
Internationally acclaimed actress and UNICEF Goodwill Ambassador Susan Sarandon has dedicated much of her time to helping people with HIV/AIDS, promoting women's issues and fighting hunger. She joined UNICEF as a Goodwill Ambassador in December 1999.
Calling all HuffPost superfans!
Sign up for membership to become a founding member and help shape HuffPost's next chapter