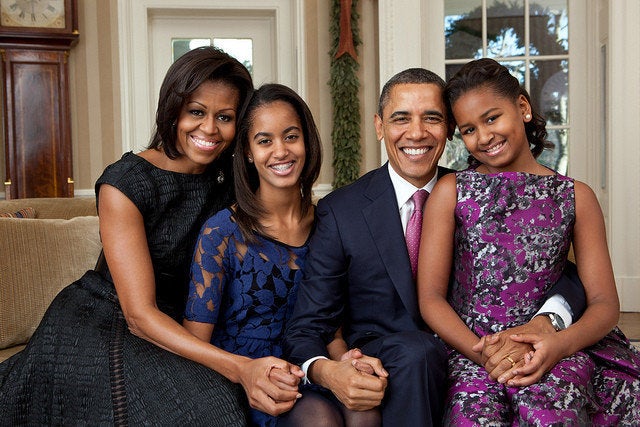 The conclusion of Black History Month is a great time to reflect on the accomplishments of African Americans and contemplate where we are headed as a nation. And this year's theme, "Black Women in American Culture and History," is a reminder for all to look back on the important role black women have played in our nation, the struggles they continue to face, and the incredibly important role they will play in our future.
From household names like Sojourner Truth, Harriet Tubman, Rosa Parks, Shirley Chisholm, Barbara Jordan and Coretta Scott King, to the millions of mothers, doctors, veterans and teachers living outside the spotlight, black women have shaped the character of these United States with their intellect, passion and toughness.
Thankfully, we have a President who recognizes the tremendous contributions of African American women, and has taken action to improve the country they and all Americans live in. From our First Lady Michelle Obama, to United Nations Ambassador Susan Rice, to the former Director of the White House Domestic Policy Council, Melody Barnes, and the Surgeon General of the United States Dr. Regina Benjamin, the strength, talents and successes of contemporary black women have deeply influenced the Obama Administration and continue to shape American history and improve the lives of all our citizens.
In proclaiming February as Black History Month, President Obama said,
As we celebrate the successes of African American women, we recall that progress did not come easily, and that our work to widen the circle of opportunity for all Americans is not complete. With eyes cast toward new horizons, we must press on in pursuit of a high-quality education for every child, a job for every American who wants one, and a fair chance at prosperity for every individual and family across our Nation.
Before President Obama took office, too many Americans had been hurt by a decade of declining wages and unemployment. That's why President Obama has invested in job training and education reforms, in expanding access to affordable health care -- especially for children, and cracking down on credit card and mortgage abuses by the biggest banks.
The very first bill President Obama signed into law was the Lilly Ledbetter Fair Pay Restoration Act that ensured all people are able to receive the same pay for the same work. American women have always stood shoulder to shoulder with their male counterparts, and now they must be treated equally in the workplace.
Because access to quality, affordable health care is at the very heart of a family's security and well-being, President Obama pushed for and signed the Affordable Care Act that improved access to health care for all Americans -- including seven million African Americans who will get the insurance coverage they currently lack. Giving women more control over their healthcare, the Act banned gender discrimination from insurance companies and ensured women have better access to preventative care.
President Obama has also called education equality the "civil rights issue of our time" and has made it a priority. He's pushed for changes that improve our nation's schools and put an outstanding education within reach for every American, from cradle through career. He's doubled the amount spent on Pell Grants, and championed bold student loan reform that will end more than $60 billion in bank subsidies, and use those savings to help students. President Obama also created Race to the Top with a historic $4.35 billion investment in American K-12 schools and made a record $850 million investment in Historically Black Colleges and Universities.
Just as the contributions of African American women have benefited all Americans, so have the President's efforts and accomplishments. As we close out Black History Month, it's important to note how far we have come as a nation, where we want to go, and who is the best candidate to take us there. The President, with significant help from black women, has turned the country around and kept his promise to take us in a new direction. And in November, I am looking forward to honoring the service, the contributions and the achievement of all those who have come before with four more years of an Obama Presidency.