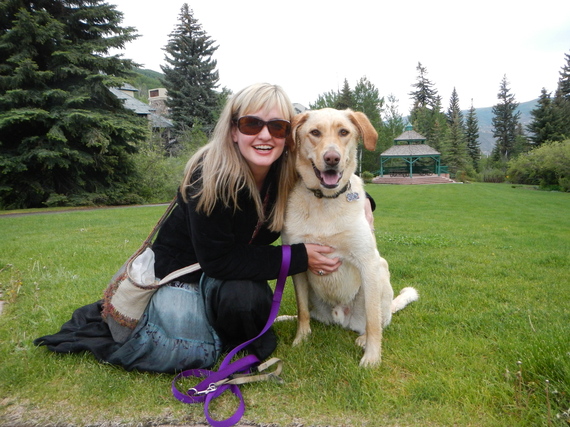 Realizing a beloved animal is missing is every pet parent's nightmare. I've had a few scares with my dog, Rio, and am always grateful that he has a microchip (and he's always grateful for the extra treats he gets from his relieved mom).
A microchip is a device about the size of a grain of rice implanted between his shoulder blades. If Rio gets lost and winds up at an animal shelter or veterinary hospital, the staff can scan his microchip, learn his chip's unique number and find my contact information.
"Microchips absolutely increase pet reunions with their owners, especially pets that end up in a shelter," said Dallas Harsa, director of sales and business development at AKC Reunite, a nonprofit microchip registry that has reunited over 425,000 pets with their owners. "A dog's chances of being reunited with its owner more than doubles if it has a microchip, and the chances of cats with microchips getting back home are twenty times greater."
"I cannot stress enough how important it is to keep your pets' microchip information up to date," Harsa said. "Less than 60 percent of pets that are microchipped have accurate microchip registration information ... Check the Chip Day helpfully reminds all pet lovers to take a moment to make sure they have the greatest chance of being reunited with their lost pet."
So to celebrate Check the Chip Day, here are four happy reunion stories!

Beth Wasielewski and Junior - Muskego, Wisconsin
Beth Wasielewski's "rescue kitty" Junior was living a mouser's life, roaming the family farm during the day and sleeping inside the barn at night. But on September 6, 2013, he hid in the back of Wasielewski's father's pickup. Her dad drove home to a different town, and in the morning when he opened the back of his truck, Junior ran off.
"I was frantic," Wasielewski said.
She and her family took 200 flyers door-to-door in the community and set live traps where people thought they had spotted Junior, but to no avail.
Three months and 22 days passed. Then on December 28, ACK Reunite called her with the news that Junior was at a shelter almost 20 miles away.
"It's a Christmas miracle," Wasielewski said. "We never would have found him without that microchip because we were looking in all the wrong areas."
In fact, the woman who found Junior had posted "found cat" flyers in her own town, far from where Wasielewski was looking. Fortunately, she also brought Junior to a shelter to check for a microchip.

Junior is thrilled to be back.
"He was just so happy to be home. He wanted to be held and he's usually not the kind that likes to be snuggled. But he just wanted to sit on our laps - he wanted lots of extra affection."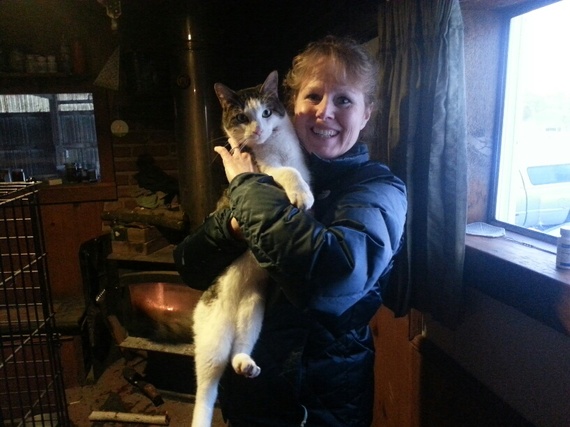 Sandi Osoro and Apple - Lakewood, Colorado
Sandi Osoro was having lunch at a restaurant recently without knowing that her dog Apple (a Maltese mix) had tunneled underneath the gate to their home.
"She realized that she didn't want to be outside and the poor little thing tore her paws up trying to get back," Osoro said.
When scratching at the door didn't work, Apple headed onto a busy street until she was rescued and taken to Animal Control about an hour later.
"It was really quick thanks to the chip," Osoro said. "I was just so happy and thankful to have her back -- I had a dog that was hit by a car many years ago ... I gave Apple lots of TLC and soaked her paws and made sure they were okay."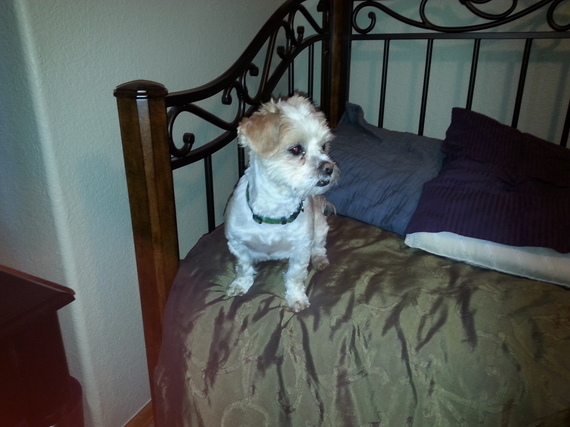 Juli Drago and Winston - Lake Worth, Florida
Juli Drago, a breeder of Cavalier King Charles Spaniels, microchips all of her puppies before placing them with permanent homes. But the new owners of Winston, a three-month-old pooch, hadn't registered their contact info with AKC Reunite, so Drago got a call late one night in May after Winston was found wandering a "lonely two-lane highway."
"A woman was driving her car on the other side of the road when she looked over and saw this little tiny tricolor King Charles Cavalier Spaniel trotting along -- just six pounds of him ... when she looked up, a semi was heading right toward him," Drago said.

The woman pulled off the road and closed her eyes, but the truck passed and Winston continued trotting along. The "Good Samaritan" took him to the closest Animal Control, which traced the chip back to Drago, who checked her own records and called the owner.
"When I called her, she just burst out in tears," Drago said. "They were reunited within 24 hours and she was the happiest woman in the world."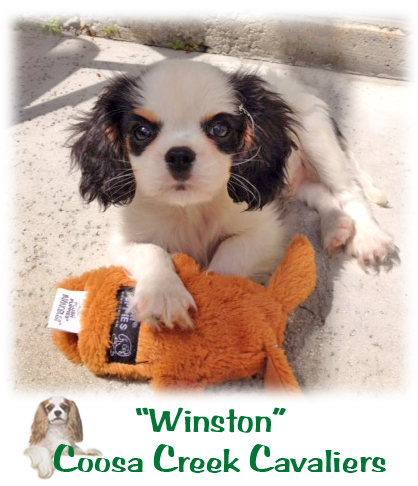 April Labrada and Mickey - Dallas, Texas
April Labrada adores Mickey, her "super-friendly" -- and hyper -- Yorkshire terrier, who has run off twice. The first time Mickey was lost, it was just for a few days; a woman found him and had him scanned for a microchip in Cedar Hill, about a 20-minute drive from home. But not long after his first birthday in January, Mickey ran out of the house and disappeared for six months, despite his family searching for him. He even left wearing a collar with tags containing Labrada's contact information.
"I'd lost hope," Labrada said.
But yesterday, she got a call that Mickey had been surrendered to an animal shelter. Labrada was excited for their reunion, but worried that her dog wouldn't remember her after so much time apart. But as soon as she saw him and called him "Puppy Love," it was clear he knew his mom.
"He started kissing me all over the face so I knew he was happy," she said. "I was so happy that he remembered me."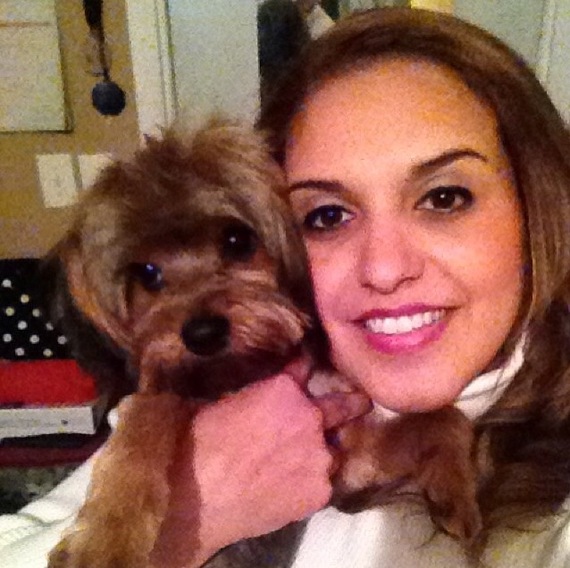 Calling all HuffPost superfans!
Sign up for membership to become a founding member and help shape HuffPost's next chapter