As we celebrate LGBT Pride Month, I want to proudly reinforce my continued commitment to the lesbian, gay, bisexual, and transgender members of our federal family, and recognize the incredible contributions this community has made in service to the American people.
We better serve the American people when our federal workforce draws from and honors the unique talents and experiences of individuals from every community across this great country. Though we tackle tough challenges each and every day, the diversity of thought, opinion, and experience drives the creativity and ingenuity we need to get our vital work done. And our LGBT colleagues are instrumental in helping agencies fulfill their service-driven missions.
I realize that it's not enough to simply recognize and honor the contributions of this community when more work still needs to be done to build a more fair and equal society for LGBT Americans. As the President's chief human resources official, I want to make it clear that the federal government does not and will not condone workplace discrimination against lesbian, gay, bisexual, and transgender federal employees.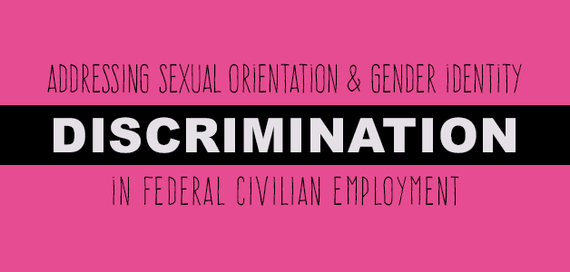 At OPM, we continue to look for ways in which we can make our policies more equitable and fair for our entire federal family, regardless of their sexual orientation or gender identity. We do this not just because it makes good business sense, but also because as a model employer, it's simply the right thing to do.
All people deserve to live with dignity and respect, free from fear and violence, and protected against discrimination, regardless of their gender identity or sexual orientation. During Lesbian, Gay, Bisexual, and Transgender Pride Month, we celebrate the proud legacy LGBT individuals have woven into the fabric of our Nation, we honor those who have fought to perfect our Union, and we continue our work to build a society where every child grows up knowing that their country supports them, is proud of them, and has a place for them exactly as they are.
Calling all HuffPost superfans!
Sign up for membership to become a founding member and help shape HuffPost's next chapter