Ever since my father passed away last February at just 63 years of age, every day has had its share of challenges. However, days like Father's Day are more difficult than others.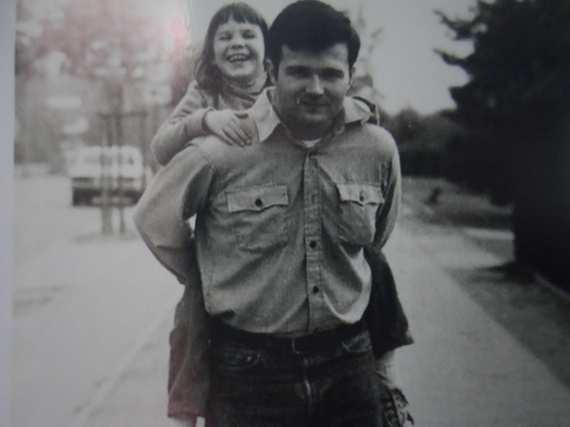 Dad, always there to lift me up.

It's hard to watch as other people gather with their father on this special day, knowing that I can no longer do the same with mine. No more can we enjoy that special Father's Day weekend trip or breakfast gathering together. As I observe young children holding their father's hands on Father's Day, I can't help but recall the last time I ever held my father's hand ... in the hospital where he passed away.
It's a bittersweet day, one where wonderful memories merge with pangs of loss.
After all, it's my vivid memories that bring a smile to my face, especially on Father's Day. Thankfully, these thoughts are etched into my heart and mind. I enjoyed my 40 years with him immensely; our relationship was always filled with laughter and friendship.
Not only was he there for me while I went door-to-door selling Girl Scout cookies, but he helped me with many school projects, including one about the solar system. He had a love of space and the mysteries of the universe, a bug I also caught. I recall a family vacation to Vermont one summer -- a place my parents and I often visited -- in which he called me over specifically to point out the Milky Way. Blanketed by a dark sky scattered with stars, the glowing strip of light was breathtaking. I was very young, and had never seen something so magical.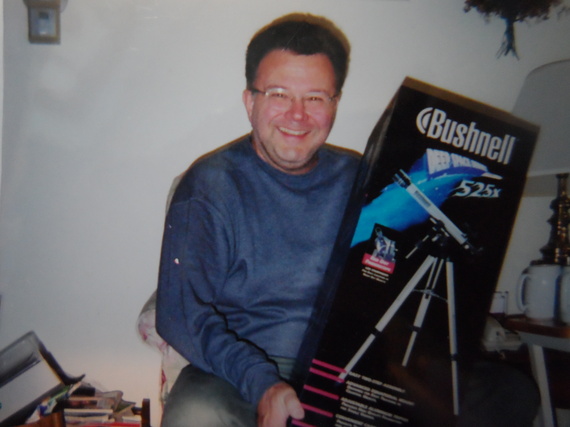 Looking back, I suppose it's an ironic memory reminiscent of one of our last times together: father and daughter side by side, suspended in a moment of time, looking towards the heavens and pondering the unknown.
Still, I rejoice. That memory taught me to embrace an optimistic outlook. Always look up.
His sense of humor is also a memory I carry with me. I'm convinced that my silly puns, seeing odd faces in the bark of trees, and inability to stop laughing once everyone else has, are all behaviors I've picked up from him. He loved to laugh and sometimes engage in spontaneous childlike actions. His eyes squinted with every smile, which were telltale signs of a genuine, inner peace he always exhibited. When he walked into a room, he'd enter with his face beaming. You couldn't help but instantly feel lighter in heart in his presence.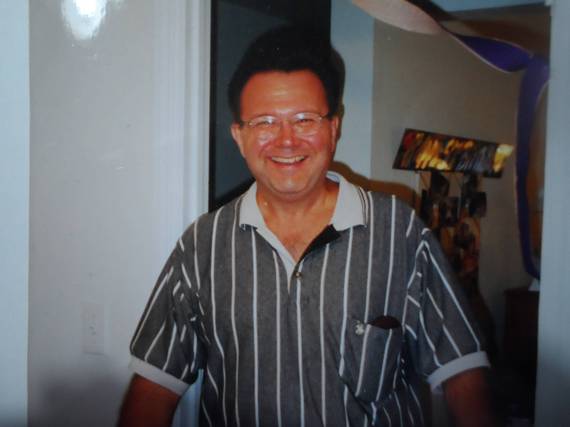 My father's smile truly brightened up the room.

I recall one vacation in which we were relaxing after a fun day of riding the alpine slides down one of Vermont's mountains. My parents and I were enjoying the quiet of a country inn, surrounded by books, classical music, and cozy chairs. Once I finished skimming through a book, I turned around to see my dad sitting calmly with one of the chair's armrest covers draped over his head as if there was nothing unusual about his "new" look. He fought to keep his smile from breaking, and of course I erupted with laughter.
That memory taught me to smile more and fret less. Have fun. Show off your sense of humor. Don't be so hard on yourself.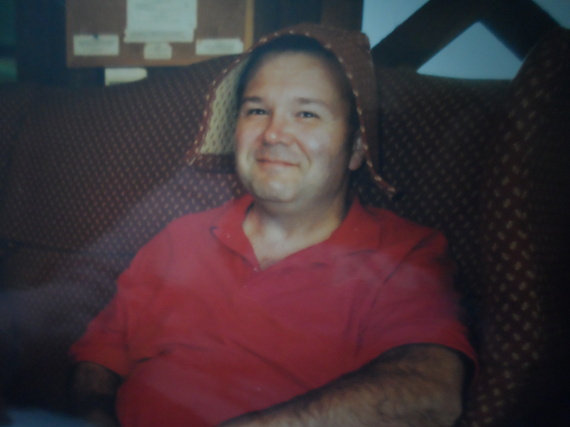 A lesson from my late father: enjoy a sense of humor throughout life!
He also had some phrases that stick with me to this day.
When I was nervous about a new job or intimidated by people in higher positions, he'd say, "Everyone puts their pants on the same way ... backwards."
For times when I'd be filled with anxiety over something like my college public speaking assignments, he'd remind me that it would be over just as soon as it began. "It's a flash in the pan," he'd often say to calm me when I'd get bent out of shape.
For me, every day was Father's Day. We also shared bicycle rides, long discussions during car rides to Vermont, and exchanged questions and tips about life in the writing world -- a passion we both shared.
Sure, days like this where families gather, exchange #1 Dad cards, and add to the din of laughter in public spaces is hard to face.
I wish I could tell him, "Happy Father's Day" and hug him again.
But I rejoice in the memories.
Although my heart aches from his absence, it also manages to smile whenever I think of the special times we shared. And we sure did have many of them.
Happy Father's Day, Dad. I love and miss you.
Related