Post-World War America was defined by an auto and housing boom that fueled the suburbanization of America. New development and freeways were "in" and historic buildings and blighted neighborhoods were bulldozed to make way for them. Communities were "redeveloped" without community input and often left with soulless structures divorced from the community around it.
In 1961, Jane Jacobs wrote The Death and Life of Great American Cities, which, as its opening sentence explains, is an "attack on current city planning and rebuilding practices." Jacobs saw cities as living organisms that required mixed use to thrive and criticized developments and freeways that isolated communities from the activity around it. She explained,
Whenever and wherever societies have flourished and prospered rather than stagnated and decayed, creative and workable cities have been at the core of the phenomenon. Decaying cities, declining economies, and mounting social troubles travel together. The combination is not coincidental.
She also rejected top-down planning approaches, stressing "[c]ities have the capability of providing something for everybody, only because, and only when, they are created by everybody."
Even though Jacobs had no training in the field (let alone a college degree), she turned urban planning upside down and led cities to embrace mixed use development such as what transformed Baltimore's Inner Harbor from urban decay to a major tourist attraction. Just as Rachel Carson's Silent Spring in 1962 raised awareness over the misuse of pesticides and sparked the beginning of the ecological movement in the U.S., Jacobs' book fueled the New Urbanism movement.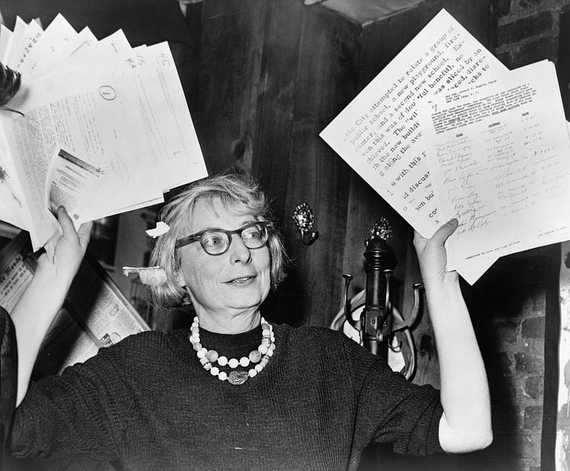 Jacobs also gained attention in the 1960's when she led the successful effort to block the powerful Robert Moses' plan to build an expressway through New York's Greenwich Village - even writing a protest song with Bob Dylan for the fight. Fights like these led to a reassessment of the bulldozing policy of the "Urban Renewal" efforts of the era and passage of the National Historic Preservation Act along with increasing community involvement in redevelopment efforts.
I first discovered Jane Jacobs and The Death and Life of Great American Cities in an Urban Politics class in college. Like her, I love the vitality of city life. Her work inspired me to pursue work at the U.S. Department of Housing and Urban Development (HUD) and write my senior thesis comparing the application of her theories of mixed use in downtown Baltimore and Washington, D.C. I even pursued a Master's program in Urban Planning at The Johns Hopkins University. (This was during the Reagan era, however, which was a particularly dark time in the field as HUD saw its budget shrink by 80 percent. The JHU program collapsed during my first semester and I migrated to law school instead.)
Jane Jacobs moved to Toronto in 1968 in protest of the Vietnam War and to protect her two sons who were of draft age. She continued to write about cities until her death in 2006. The next year her friends organized a "living, breathing, walking, talking memorial called Jane's Walk" a festival of free urban walking tours led by locals throughout Toronto. It has spread to 6 continents, 36 countries and 189 cities.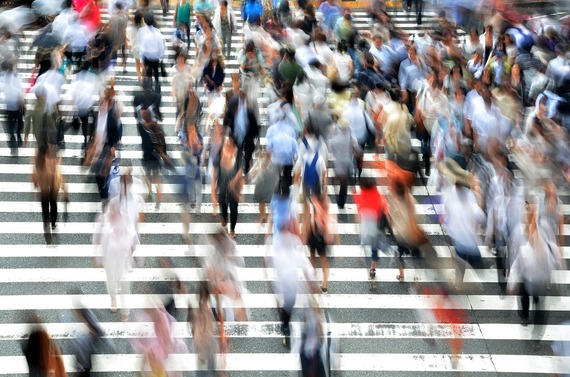 How would Ms. Jacobs want her centennial to be celebrated? She gave the answer years ago. If you want to understand our cities today, "You've got to get out and walk."
P.S. As a native Rhode Islander, I would be remiss if I did not note that today is also Rhode Island Independence Day. On this day in 1776, Rhode Island declared its independence from the British - two months before the Continental Congress made its declaration from Independence Hall.
Popular in the Community