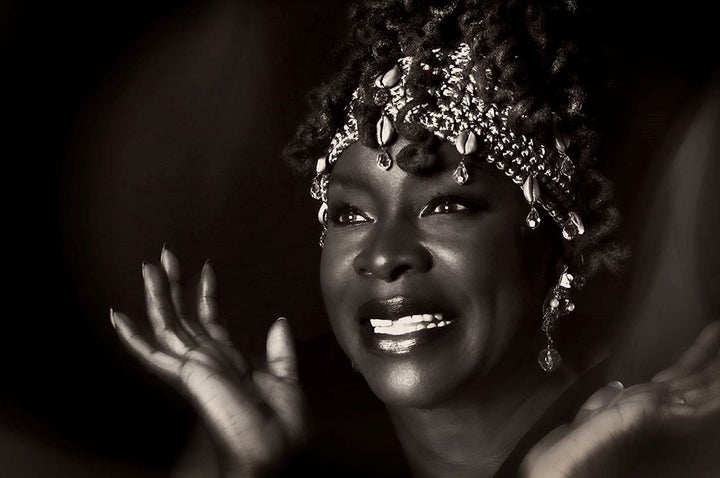 In part one of two, multi-talented performer Ebony Jo-Ann shares her journey in theater and entertainment.
One of the unsung crowns in the African American theater community and beyond, Ebony Jo-Ann is a recording artist and a multiple award-winning actress of stage and screen. Her theater credits include Ma Rainey's Black Bottom, Gem of the Ocean, Joe Turner's Come and Gone, The Sunshine Boys, Mule Bone, The Wiz, Crowns, and Drowning Crow, just to name a few. She is also well-known for her work in film, including Adam Sandler's blockbusters Grown Ups and Grown Ups 2, Noise, Kate & Leopold, Pootie Tang with Chris Rock, Eddie with Whoopi Goldberg, and several independent film releases. Her television credits include numerous episodes of the Law & Order franchise and an extensive list of national television commercials including Campbell's Chunky Soup, Bing.com, and Asthma.com, among others.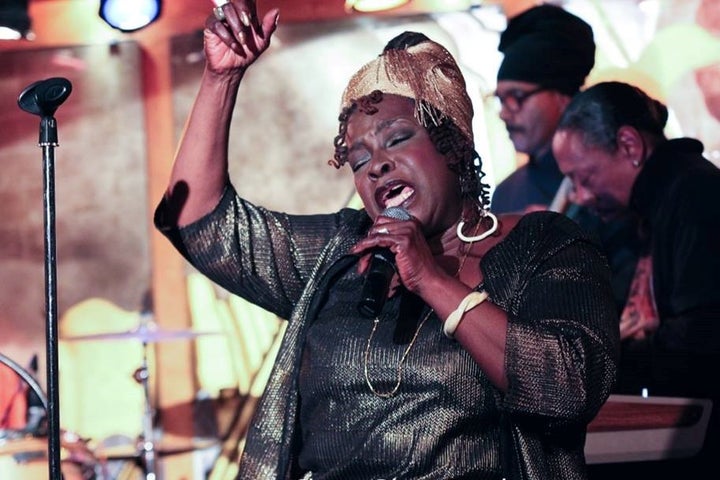 This year Ebony Jo-Ann is celebrating more than 40 years in theater and entertainment with a return to the National Black Theatre Festival. The actress and recording artist will co-headline a four-night concert series titled An Evening with Two Theatre Divas with Broadway legend Vivian Reed. Ebony's performance set Please Save Your Love For Me will feature songs from her debut blues album of the same title. An Evening with Two Theatre Divas will run from Wednesday, August 2, through Saturday, August 5, at 8:00 p.m. at the McChesnay Scott Dunn Auditorium at the Southeastern Center for Contemporary Art, 750 Marguerite Drive, Winston-Salem, NC.
Please Save Your Love For Me is Ebony's tribute to her beloved family, the National Black Theatre Festival. During the four-day engagement, Ebony hopes to introduce the blues to a whole new generation of music lovers.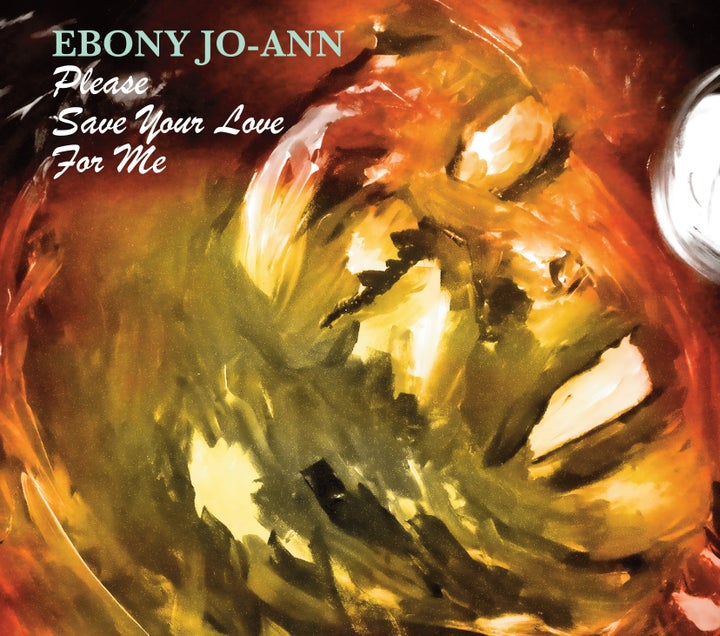 "It's my way of saying thank you to the late Larry Leon Hamlin and Sylvia Sprinkle-Hamlin, Deborah Johnson, Lawrence Evans, Bilal Sunni-Ali, Afeni Shakur, Miles Jaye, Glynn Turman, and so many others who have loved and supported me, as well as the black theater community globally," says Ebony, whose 20-year relationship with the National Black Theatre Festival started with a 1997 reunion of the production of Do Lord Remember Me, directed by Regge Life. "For all those years of smiles and joy and pain, I just want to say thank you to them for putting something in my life that never would've been there."
Do Lord Remember Me featured slave narratives written by James deJongh and premiered off-Broadway at the former American Place Theatre on 46th Street in New York City. The play starred Glynn Turman, Lou Myers, Frances Foster, Barbara Montgomery, and Chuck Patterson, creating a dynamic showcase for black theater professionals.
"That's what the National Black Theatre Festival did for me, and I'm sure it did it for a lot of other actors too," Ebony continues. "It gave us the opportunity to experience the celebrity status through theater, which you are not going to receive anywhere else. We most certainly were not going to receive it through white theater and Broadway. It was like an upgrade. It was us honoring each other. That's how we got our love. Often, I would be invited as a celebrity guest, which allowed me the opportunity to see as much theater as I could see. I got a chance to see all my West Coast friends, the folks that you would not have an opportunity to see otherwise. I have watched this festival grow and develop into what it is now, and it's a phenomenon."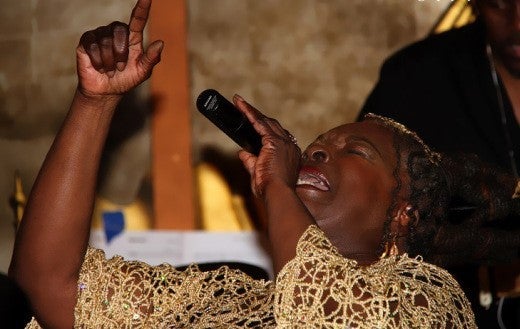 Ebony Jo-Ann and The Blues
Though she had been performing for many years, Ebony came to appreciate the blues relatively late, which makes her recording of Please Save Your Love For Me so unique. She was formally introduced to the form as part of the Frank Silvera Writers' Workshop with playwright and director Garland Lee Thompson, who co-founded the organization with Academy Award winner Morgan Freeman, director and actress Billie Allen Henderson, and journalist Clayton Riley.
Director Charles Turner was attempting to cast a production of Bessie Smith: Empress of The Blues by Ed Shockley and had gathered Ebony and other actors for a reading. When Turner expressed to Thompson his concerns about finding the right person to cast as Bessie Smith, Thompson told him, "Your Bessie is on stage right now reading another play," referring to Ebony. After the reading, Turner called Ebony to the office. 'Do you sing the blues?' Turner asked. Lying through her teeth, Ebony responded, "Yes." And that was the beginning of her blues career.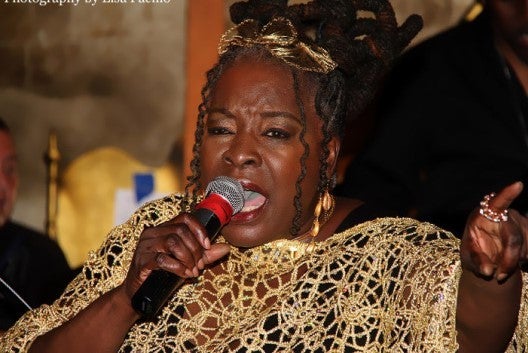 "I was so excited," she recalls. "It was a beautifully written production. It had never been done before. And that propelled me into a world that I knew absolutely nothing about. I immediately went into research mood and garnered all the information about Bessie, Ma Rainey, and the blues genre. I inhaled all the information and became interested in the Bessie Smith that nobody knew. I loved her because she was so innovative and she was so against where blues was and the portrayal of women in blues at that particular time." Ebony earned a 1981 AUDELCO Award as outstanding female performer in a musical for that role.
Her current album, Please Save Your Love For Me is a labor of love and inspired by the late hit songwriter Nick Ashford, along with his wife and songwriting partner Valerie Simpson. Recorded over a two-year period, Please Save Your Love For Me, produced by Danny Kean, is a ten-track collection of original tunes and classic covers with themes ranging from love to politics.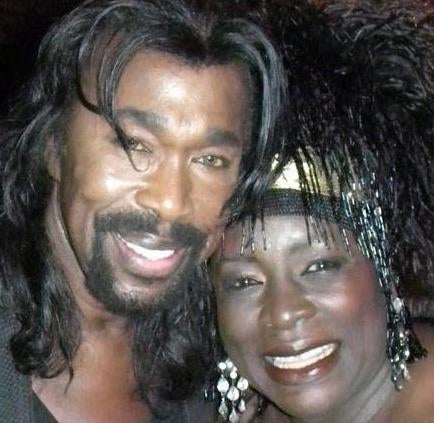 Ashford & Simpson's support and encouragement was key to the project; the husband-and-wife duo contributed a couple of original compositions, including "Just Rain." "They brought me over to the house one day and said, 'We selected a couple of tunes.' Hopefully, I'll get the opportunity to record the other song, one day," says Ebony tearfully, noting that Ashford passed away in 2011, before the album was completed.
Ebony's relationship with Ashford and Simpson goes back to the '80s when they were the proprietors of the swank restaurant and nightclub, 20/20. Ebony's prominence on the New York nightclub scene was legendary; for ten years she performed a cabaret-style show at Sweetwater's, a premiere establishment where new and developing artists, including a young Whitney Houston, and other R&B acts of the day regularly performed. By 1996 Ebony had stopped singing in nightclubs, but received a call from Nick, asking her to consider hosting a blues night at their new restaurant, the Sugar Bar. The blues night continues to this day; hosted by Damara, "Nuttin' But The Blues" is a Tuesday-night staple, making the Sugar Bar one of a few African American establishments in the city to celebrate the genre. "Because of Nick's vision many years ago, there is a new movement and interest in the blues among the youth, and they're beginning to understand that they can do the blues as well," says Ebony, adding, "I miss Nick so much. Both Nick and Valerie have been so good to me. They have always been two of loveliest people in this business. I'd do anything to continue that friendship and love. And I'll thank them until I can't thank them anymore. They kept me alive; they kept me moving forward."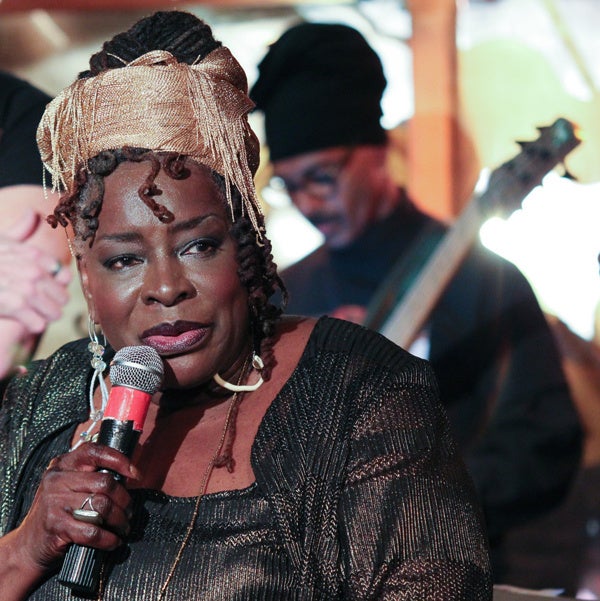 Ebony's significant contributions to the concert stage are well-documented. She has performed at historic venues including Carnegie Hall, the Kennedy Center, Lincoln Center, Brooklyn Academy of Music, and many other performing arts institutions, music festivals and jazz clubs worldwide. She has shared the stage with such multiple award-winning music legends as Big Joe Turner, Horace Silver, Nat Adderley, Sr., Bill Sims, Kenny Neal, Danny Mixon, Onaje Allan Gumbs, Miles Jaye, and many others.
Music Prodigy To Music Professional
Born Ebony Jo-Ann Johnson and raised in Stamford, Connecticut, Ebony studied violin and piano as a child. "I've been in entertainment most of my life," says the 72-year-old legend. "My mother forced me to take piano lessons because her dreams and aspirations was that I would become a classical pianist, which I had no intentions of doing." Her professional career started as a member of the Jewish Center Symphony Orchestra and won a competition to become part of the State's Youth Orchestra. She was an instrumentalist many years before the thought of singing entered her mind.
Married at 16 years old to Charles Robert Fagan, and pregnant at 17, Ebony finished high school early but was forced to drop out because of her pregnancy. The school allowed her to test out before her graduating class and she received her diploma during the graduation ceremony.
The upheaval and social unrest of the turbulent 1960s made Ebony anxious to leave the United States; she moved to Montreal, Canada, for several years, after the assassination of John F. Kennedy. The height of the Civil Rights Movement proved to be a period of turmoil for Ebony; she returned to Stamford immediately following the assassination of Dr. Martin Luther King, Jr., but soon relocated to New York, finding an apartment on Manhattan's Upper East Side to seek out new career opportunities. Her son remained in Stamford for a few months with Lillie Mae Harvey, a neighbor who was like a second mom to her.
Unsure of her career direction, she initially thought about a career in modeling, but eventually landed a job as an executive secretary for the South Bronx Legal Services in the Landlord and Tenant Unit. This division, the first of its kind in New York State and the country, protected the rights of indigent tenants. It was also during that time she met and developed a friendship with Afeni Shakur, the mother of the late Tupac Shakur, whom she has known since he was a baby.
After leaving the South Bronx Legal Services, Ebony secured a secretarial position at Polydor Records at the corporate headquarters of Deutsche Grammophon. James Brown was signed to the label and black music legend Joe Medlin was a top executive at the company. While working at Deutsche Grammophon, Ebony partnered with Herferth Blue, then road manager for Kool & the Gang. Blue and Ebony set up Seed Management, an artist management company, which represented the young band Electrified Action. Now entrenched in the music business, Ebony worked closely with radio legend Frankie Crocker and music promoter Sparkie Martin, who were business partners during that time, and also developed business relationships with many record and media industry leaders, including radio personalities G. Keith Alexander and Vy Higginsen. Years later, Ebony performed in the original production of Higginsen's stage musical, Mama, I Want to Sing.
It was during her years at Deutsche Grammophon that she had the opportunity to attend college. Back in the '70s and '80s, many corporations had tuition reimbursement programs, which Ebony discovered only by overhearing a conversation between white co-workers. Despite some initial pushback, the company financed Ebony's education at SUNY: Empire State College.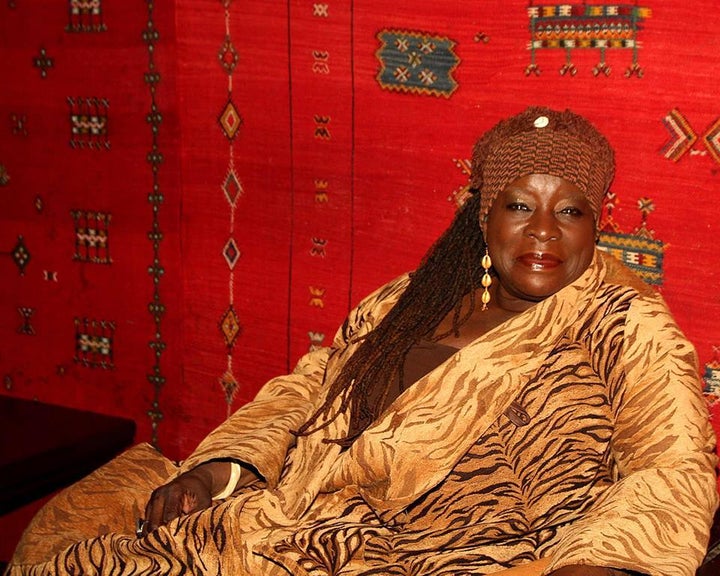 Making Her Way to the Theater
After her experience in corporate America, an opportunity arose for Ebony to become a member of The Marvelettes brand band. At the time, the original Motown group had lost its name in an injunction years before, and a company in New York had retained rights to the name, The Marvelettes, which allowed individual singers to join the group and tour worldwide. It was a horrible experience for Ebony, but it led to an audition.
One day, one of Ebony's buddies invited her along to her audition for a production at the famed Billie Holiday Theatre in Brooklyn. Her friend was confident that she would ace the audition and bragged all afternoon about her friendship with the playwright. She was sure that she would get the job and insisted that Ebony join her for an audition, too. "I don't have a picture and resume or any music," Ebony said to her friend, who told her not to worry and handed her a binder full of sheet music and said, "Look through this and see what it is that you might want to sing."
This was Ebony's first audition, so she wasn't familiar with theater protocol. She auditioned for playwright and musical director Weldon Irvine and executive director, Marjorie Moon, and artistic director, Michael Pinkney. Though she was a nervous wreck, she managed to impress them enough to take a chance, while her friend got sent home. Irvine told her, "You look like you can sing. If this is not in your key, then, we'll take a break, and I will transpose it, so it'll be in your key."
Pinkney selected her for the production of Young, Gifted, and Broke, which launched her theater career. Ebony's journey to Brooklyn not only landed her the lead role in the production but led her to meet her second husband, Michael Pinkney. Reflecting on that great day in Brooklyn, "I was absolutely, positively blessed."
Ebony loves her National Black Theatre Festival family. "Larry Leon Hamlin created an American institution," says Ebony. "His wife Sylvia Sprinkle-Hamlin has done an incredible job taking over the helm of the organization. It's a huge responsibility, and I know [Larry] is overseeing it from above. It's the largest black theater festival in the world. In fact, it may be the only one."
Gwendolyn Quinn is an award-winning media consultant with a career spanning more than 25 years. She is a contributor to BlackEnterprise.com, Black Enterprise's BE Pulse, Huffington Post, NBCBLK.com, EURWEB.com, and Medium.com. Quinn is also a contributor to Souls Revealed and Handle Your Entertainment Business.
Popular in the Community