In 1950, following WWII's aftermath, the U.N. designated December 10 as International Human Rights Day. This year's theme -- Human Rights 365 -- reminds us that every individual is entitled to enjoy human rights every day. They include the civil, political, economic, social and cultural rights set forth in the Universal Declaration of Human Rights (UDHR).
In that spirit, this piece profiles Muslims striving to realize this ideal. It focuses exclusively on Muslim men. It does so by design.
Today, the dominant media narrative continues to over-represent Muslim men as the Terrorist Other. Indeed, the international community has been horrified by the abominable acts of self-described Muslim outliers. In response to these atrocities, many Muslim groups issued related condemnations. Many Muslims question the status of these terrorists as faithful believers in the first instance - they simply don't view them as Muslim.
Still, these violent extremists enjoy the media spotlight and have come to define Islam and its adherents in the public's mind. According to recent Pew Research Study findings, 50 percent of Americans now believe that Islam encourages violence more than other religions; approximately 6 months post 9/11, about 25 percent thought so.
To my mind, those who draw upon their religious tradition for the betterment of our world are so much more deserving of recognition. Yet, such individuals often represent a void in our public discourse.
This article aims to fill that space.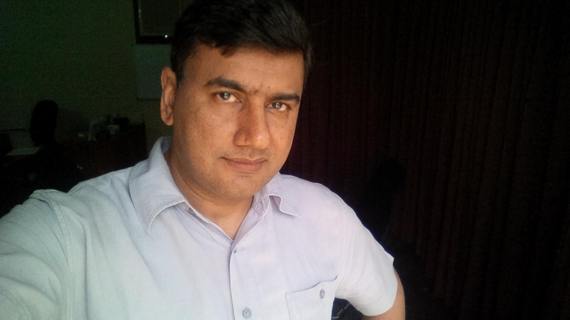 Dr. Tariq Cheema, 48, is a native of Pakistan and physician who has devoted his life to enhancing peace, security and equality for all.
Drawing upon his faith values, he believes in helping the destitute and oppressed regardless of gender, ethnicity or religious belief.
Ranking among the 500 most influential Muslims around the world, Dr. Cheema launched the Empowerment through Enlightenment program in 2010 at a U.N. event. Through the initiative, Dr. Cheema strives to achieve a more gender equitable reality for women and girls living in Muslim-majority societies.
Specifically, Dr. Cheema hopes to impact popular attitudes on women's access to education, share in inheritance, business or property ownership, consent to marriage and right to seek divorce and remarriage.

"Any intervention to tackle the gender equality deficit in Muslim societies will be effective only when it's owned and lead by the Muslims," explains Dr. Cheema. "Efforts to empowering women without enlightening men on the rights granted to women in Islam are likely to be counter-productive."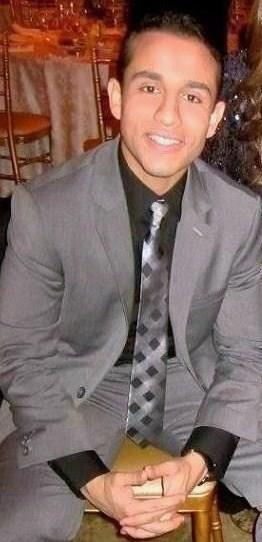 Sami Elmansoury, 29, is an American Muslim of Egyptian heritage who is a women's rights advocate. When the Islamic Society of Central Jersey (ISCJ), one of NJ's largest mosques, recently organized a groundbreaking one-day conference, Muslim Women's Rights: Education, Empowerment, Equality, Elmansoury was one of only three men (and 11 speakers) invited to address a mass of attendees.
The equal worth of women to men is no longer negotiable in political circles, religious circles and family circles, as women's rights are frankly human rights. I am a vocal advocate that women serve in equal participation at the helm of mosques, religious student organizations, community centers and religious schools without hindrance, and that the culture of exclusion that tragically exists in some of these locations be erased with a rising generation.
Based in Marlboro, NJ, Elmansoury serves on his county's Human Relations Commission where he works to counter domestic violence. Last year, the BMW Foundation selected Elmansoury as a World Young Leader in recognition for his educational work and social activism. He also collaborates with the U.S. Department of State.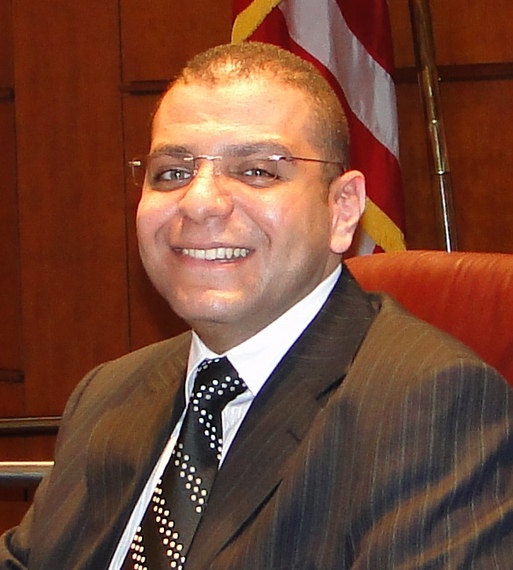 Mohamed Arafa, 29, is an attorney, law professor and native of Egypt, where he was born and raised. This week, he is speaking at the University of Groningen, voted The Netherland's best university, in connection with an Amnesty International commemoration of International Human Rights Day. Professor Arafa will examine the current status of freedom of expression in Arab Spring countries. While at Groningen, he will also teach a seminar on Human Rights and Islamic Law.
Arafa serves as an adjunct law professor at Indiana University Robert H. McKinney School of Law in Indianapolis where he teaches Islamic and Middle Eastern legal studies. He also enjoys teaching law students at Alexandria University in Egypt.
His legal research and writing earned him an invitation to help craft the most recent iteration of Egypt's 2014 constitution. He contributed related insights about women's rights, freedom of information, freedom of religion and due process rights.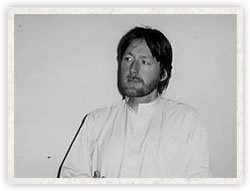 Adem Carroll is an Irish American Muslim based in Queens, NY. A former Peace Corps member, Carroll directs the Burma Task Force's NY office. At the task force, Carroll works to raise awareness surrounding human rights abuses suffered by the Rohingya Muslims, an ethnic and religious minority characterized by the U.N. as one of the most persecuted groups in the world and "virtually friendless." Carroll strives to alleviate Rohingya suffering using his weapons of choice: education, advocacy and interfaith dialogue.
They're Muslim. They're men. And, they are inspiring!
Happy International Human Rights Day.
Calling all HuffPost superfans!
Sign up for membership to become a founding member and help shape HuffPost's next chapter