Thanks to our generous supporters, passionate students, alumni and speakers, the 2014 Summer Institute was our largest to date. The rigorous and rewarding 5-day conference prepared students for the challenges they'll face as Chapter members this year. Through workshops, mentoring and hands-on training, students learned how to earn money, partner with international communities, and run a successful Nourish Chapter on their campuses.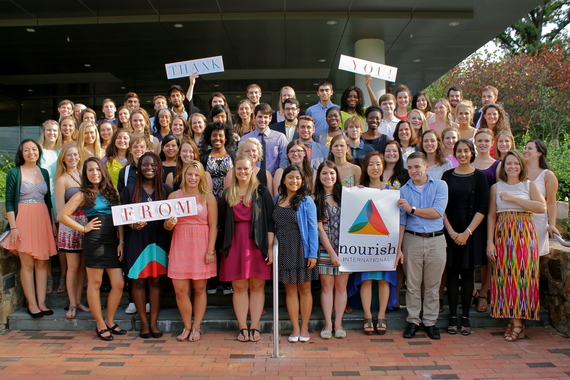 With each day focusing on a different aspect of what it takes to succeed in international development, students are now prepared to hit the ground running as they start a new and exciting year of Nourish. Here is a glimpse of what was covered at this year's Institute:
Thursday, July 31- Leveraging Your Passion
It is no secret that it takes passion and dedication to complete a successful international development project. The first day of the conference focused on how to leverage that passion as a tool to create lasting change. Nourish consultant Sarah Miller Frazer discussed how to balance audacity with humility -- how to be bold and passionate while understanding that there will be difficulties to overcome along the way. Sam Vaghar, Executive Director and co-founder of The Millennium Campus Network, emphasized the power young people have to change the world now.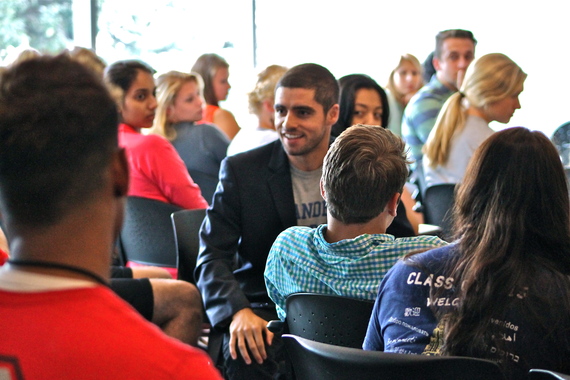 Friday, August 1 - Leveraging Your Chapter

The second day of the conference was all about establishing and marketing Chapters. Ed Cheely, Senior Director of Sales and Business Development at Citrix ShareFile, discussed the importance of company culture and how to apply it to motivate a Nourish team. Nancy Woody from CleanDesign, the brand and design agency that created Nourish's new logo and look, taught students how to establish their Chapter's brand. Motivating speakers like Zach Ward from DSI, Allie Ahearn from the UNC Admission's Office, Alexis Tavarez from the UF Chapter and Frank Phoenix from the Fenwick Foundation shared how to effectively leverage Chapters in the media and in the world.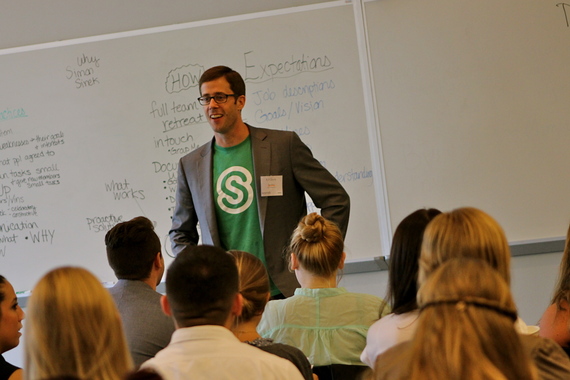 Saturday, August 2 - Leveraging Business as a Tool for Good
The values of the business world and the nonprofit world may appear to clash at first glance. However, business skills are vitally important and can be leveraged as a tool for social good. Carlyle Singer, Chief Operating Officer of the Acumen Fund, led a session called "More Money = More Impact" that emphasized the value of business in international development. Adam Wyrick of Citrix ShareFile shared sales techniques and how to apply them to Ventures. Barbara Jessie-Black, Executive Director of the PTA Thrift Shop, discussed how to scale ventures to fit the needs of a community. Students brainstormed and pitched business models that embodied the values of the triple bottom line -- benefitting people, profit and planet. These models will serve as the foundation for successful Ventures in the coming year.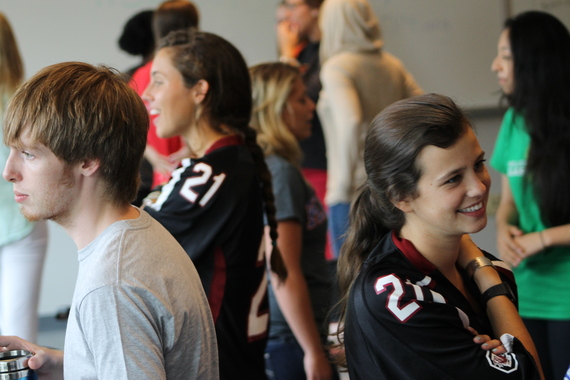 Sunday, August 3 - Leveraging Partnership
The Nourish approach is unique in that it relies on building strong relationships with community partners. By working alongside community leaders, student interns gain insight into how best to implement a sustainable project. Nourish Board of Directors member LaHoma Romocki, a former PeaceCorps Cameroon Director, taught the Nourish approach and the successes and challenges of sustainable development. Hillary Larman of the US Fund for UNICEF discussed advocacy in action and how to create successful partnerships. Board members Evan Ashkin and Ann-Marie Clayton explained what partnership means and how to evaluate impact.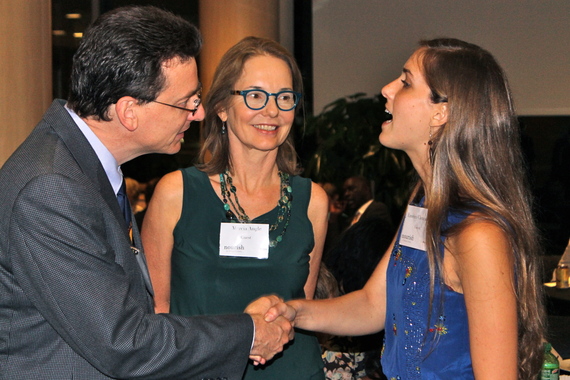 Monday, August 4 - Leveraging What You've Learned
The last day of the Institute was bittersweet as students reflected on what they learned throughout the conference. Nourish Board Chairperson Dee Blake talked with students about Nourish's strategic plan and how to carry it over to their Chapters.
The Nourish staff was thrilled by the engaging discussions and ideas presented by students throughout the Institute. We are confident that our Chapters are prepared for the coming year and we can't wait to see where it will take us. Thank you to all involved in the conference -- it was a huge success! We hope to see you there next year.