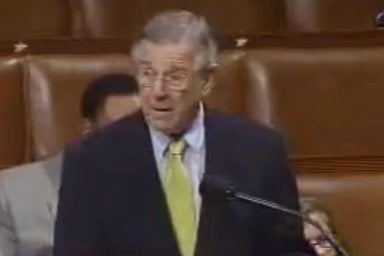 While many recognize today, Thursday, May 5, 2011, as the National Day of Prayer, I am writing to recognize it as the 2011 National Day of Reason.
The National Day of Reason, observed by millions of people in this country and around the world since 2003, celebrates the application of reason and the positive impacts it has had on humanity. Reason and rational discourse have the power to improve living conditions around the world and cultivate intelligent, moral, and ethical interactions among people.
Reason and rational thinking have made our country great. The Constitution of the United States of America is based upon the philosophies developed during the historical Age of Reason and the idea that citizens engaging in rational discourse and decision-making can govern themselves. The Constitution also contains a strong separation of church and state, making it clear that government should continue to be built on reason.
Our nation faces many problems -- ending two wars, creating jobs, educating our children, tackling our budget, and protecting our safety net. Although the gravity of these issues may drive many to prayer, the way we will solve them is through the application of reason.
The National Day of Reason is also about taking time to improve our communities -- whether that means holding a blood drive or collecting items for the local food bank. It is also about ensuring that our government represents citizens of all beliefs and backgrounds.

I encourage everyone to join in observing this day and focusing upon the employment of reason, critical thinking, the scientific method, and free inquiry to the resolution of human problems and for the welfare of human kind. It is the duty and responsibility of every American to promote the development and application of reason.
REAL LIFE. REAL NEWS. REAL VOICES.
Help us tell more of the stories that matter from voices that too often remain unheard.