October 10, 2011 is the 100 Year Anniversary of the Republic of China as a result of the Xinhai Revolution of 1911. While the anniversary has been called "awkward" for China, it is far from it in Taipei, Taiwan where the Republic's independence from Imperialism is celebrated with zest.
Taiwan's anniversary and Occupy Wall Street have your revolutionary tourist juices flowing? Skip Jackie Chan's new movie about the revolution, 1911 (5% so far on Rottentomatoes) and instead take a look at a bit of Taipei to get into the spirit of things.
The Chiang Kai-shek Memorial Hall, completed in 1980 is a definite stop for the revolutionary tourist visiting Taipei. The memorial is gigantic, impressive and shows the patriotism of the locals.
Another impressive monument to the revolution and the father of the Republic Of China is the Sun Yat-sen Memorial Hall. In both memorial halls, changing of the guards take place every hour on the hour.
Taipei isn't all about monuments and memorials. It is a country filled with people who are very proud and protective of what they have. Their food culture is stellar (though they could stand to abandon shark fin soup), their airport has a Hello Kitty Terminal Gate, and some fantastic scenery outside of Taipei.
Flights to Taipei from the United States usually go for $900 and up. Accommodation, travel and food expenses are cheap in the city, so the majority of cost will go to airfare.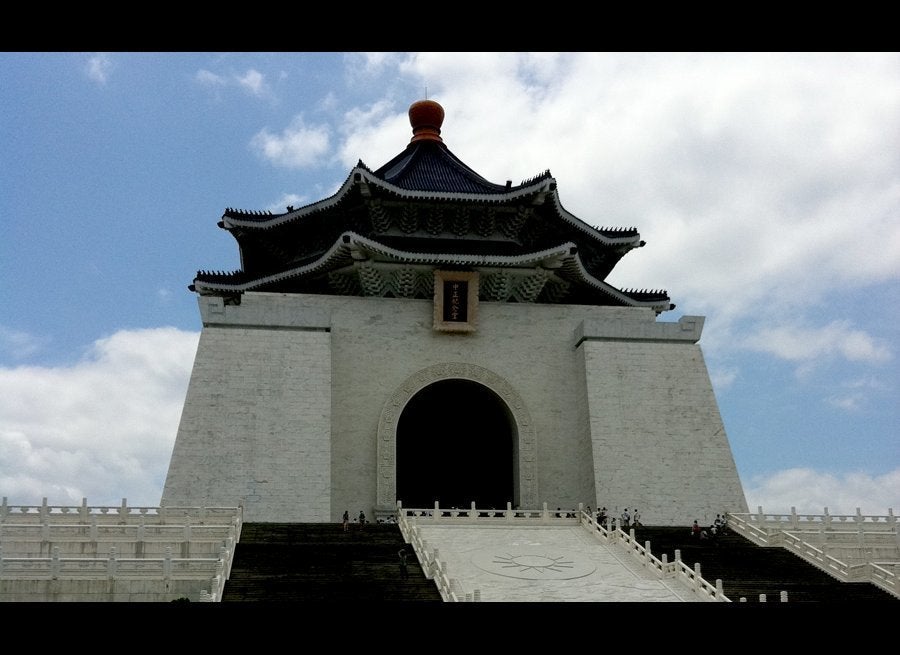 Taipei 100 Year Anniversary