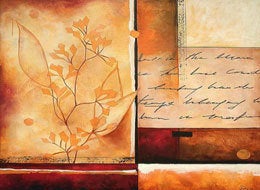 Only slowly over the last few years has the significance of
uber-poet Tennyson in my own family history become apparent.
Here I am, sitting in a room that used to be his study, high up
under the eaves of a rather confused house on the Isle of Wight.
The ceiling rises into the roof. There is a fireplace intact but
not in use. There are beams holding the roof apart, and
decorated with pieces of flower-carved wood. In here, looking
out over countryside to the sea, Tennyson wrote Maud and other
At that time, the room was full of books. There are books here
now, but they look like an enjoyable and rather random selection
from a charity shop. My husband is reading Philip Norman's The
Stones, from 1984 -- he loves rockographies. I have devoured two
very obscure novels, one about farming on the South Down between
1872 and 1930 and another about a spoilt little American
princess who marries a British mine engineer and goes to live in
I love random reading. Anyway, we were invited to celebrate
Tennyson's 200th birthday in his house, Farringford, in the Isle
of Wight. The invitation came out of the blue, and it took me a
while to work out our significance.
It is this: Tennyson came here with his delicate wife Emily, who
fell in love with the view, in 1860. They rented this house --
originally Georgian, but with added Gothic (pointy) windows and
incongruous battlements, and then bought it when Maud became a
massive best seller. They had lots of arty friends, who came to
visit and stay and be clever and creative together, and some of
Chief among them was my extraordinary great great great
grandmother, Julia Margaret Cameron (nee Pattle) -- an Anglo
Indian lady who, when her son in law (my great great grandfather) gave her a
camera, took to the new medium immediately and made portraits of
many of the eminent people of the time. I relate closely to her passion -- I was a very early internet adopter for the UK, creating my first web site in 1995 -- and also had the experience of my fellow journalists not understanding the new medium and rather despising me for adopting it.
She was an extremely forceful woman, who did not take no for an
answer. And she would bustle up to this house on a regular basis
to kidnap Tennyson's famous friends, drag them back to the
chicken house she used as a studio, drape them in fabrics and
make them sit still for up to 10 minutes. The results are
portraits of the likes of Longfellow and Tennyson himself (whose
portrait, always known as the Dirty Monk, was his favourite of
O what fun it must have been. All that talent, all that newness
rushing up and down the lane where I walked yesterday, between
this house (now a wonderful hotel) and Dimbola where Julia M
lived with her extremely tolerant husband (who was made to pose
constantly, as Merlin among other characters, in a series of
pictures created to illustrate Tennyson's The Idylls of the
King). Tennyson referred to my great great great grandfather as having hair and
beard "dipt in moonlight" -- he was a picturesque old thing with
And these were not young people. They were middle aged, which
makes my visit here poignant. Julia didn't make it til middle
age. And my first novel was
published on Friday 7 August 2009, and I am not young either. Hope it
all augers well that I was here among the spirits of all these
create forerunners, on that particularly day.
REAL LIFE. REAL NEWS. REAL VOICES.
Help us tell more of the stories that matter from voices that too often remain unheard.