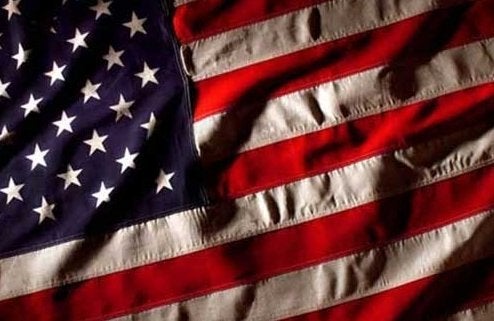 Last night, my husband Joe and I flew to Iraq to celebrate the Fourth of July with our troops. I can't think of a better way to celebrate Independence Day than spending it with Americans who are bravely serving our country.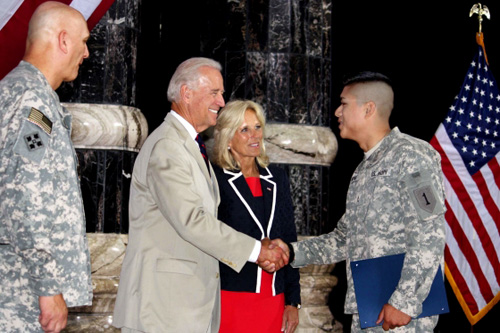 Vice President Joe Biden, center, congratulates a soldier on becoming a U.S. citizen during a naturalization ceremony in Al Faw Palace on Camp Victory, Iraq. Biden's wife, Dr. Jill Biden, and Army Gen. Raymond Odierno, left, commander of U.S. Forces Iraq, also attended the event during which more than 150 U.S. servicemembers became U.S. citizens. July 4, 2010. (by Elaine Wilson)
This morning we participated in a naturalization ceremony for about 150 of our soldiers serving here in Iraq. I was honored to be part of this special day with so many brave men and women who have been volunteering to fight for our country even before they took the oath of citizenship.
Afterwards, I had lunch with several women soldiers who told me about their experiences serving in Iraq. Many of them are mothers, and one of them is married to a soldier who is also deployed. They are managing all the challenges of parenting - securing health care, child care and education - while one or both parents are away.
It's not easy to be away from loved ones - especially over the holidays. So please, take a minute today and give thanks to our military families serving this Nation around the world.
Have a safe and happy Fourth of July, and may God protect our troops.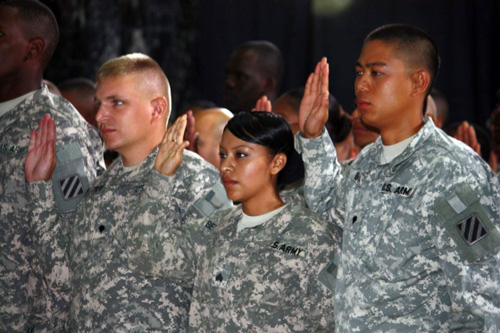 U.S. troops take the citizenship oath during a naturalization ceremony in Al Faw Palace on Camp Victory, Iraq. More than 150 servicemembers became citizens in a ceremony attended by Vice President Joe Biden and his wife, Jill Biden. July 4, 2010. (by Elaine Wilson)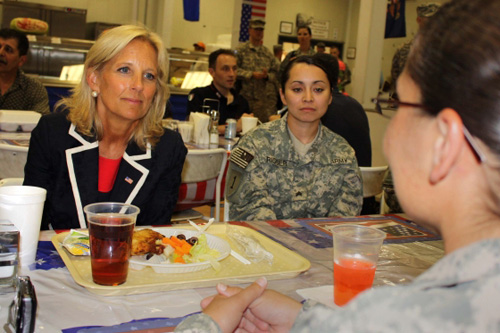 Dr. Jill Biden, wife of Vice President Joe Biden, shares lunch with female soldiers at the Oasis Dining Facility on Camp Victory, Iraq. Biden spoke with the soldiers about their family-related issues and concerns. July 4, 2010. (by Elaine Wilson)
Popular in the Community