On Thursday, New Yorkers attended a sold-out benefit concert for Tibet at Carnegie Hall to celebrate two major milestones. Tibet House, a cultural institution that has helped to propel the Tibetan cause from relative obscurity into mainstream American consciousness, turned 30 years old, while Philip Glass, considered one of the most influential composers of the last century, marked his 80th birthday.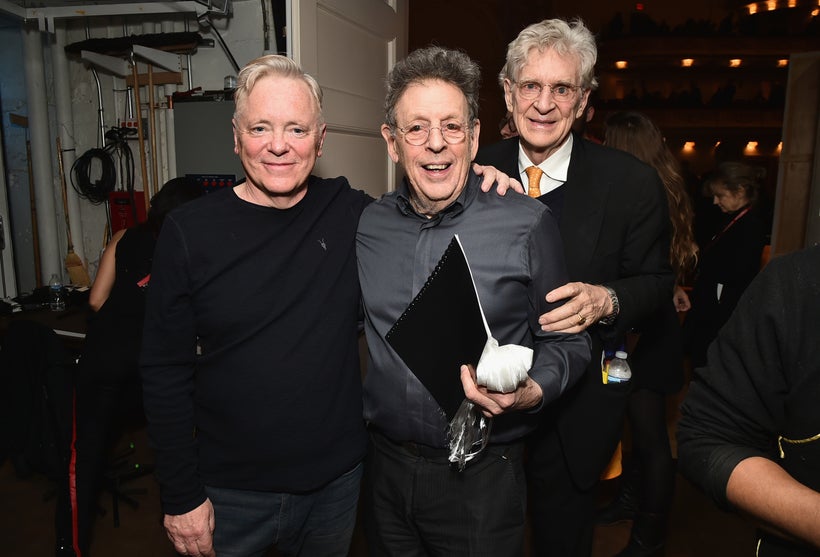 There is much to celebrate about the life of Philip Glass, a genre-bending genius whose concertos, symphonies, and film scores have restructured the musical taste of an entire generation. What is less known about Glass is that he has been equally influential in his efforts to promote freedom and human rights for Tibet. In 1966, after studying music in Paris as a Fulbright scholar, he traveled to India and came in contact with Tibetan refugees who were fleeing Chinese persecution. It marked the beginning of his interest in Buddhism and his support for the Tibetan cause. Since then, his concern for Tibet has rubbed off on his fellow artists and musicians, many of whom he roped into the Tibet movement. In 1987, along with actor and humanitarian Richard Gere and Columbia university professor Robert Thurman, Philip Glass founded Tibet House, firmly setting down the roots of Tibetan culture in American soil.
Sadly, as Thurman remarked at the start of the evening, there is little to celebrate about Tibet, which remains one of the most oppressed nations in the world. The Tibetan people are being crushed between the twin forces of colonialism and globalization. China's economic exploitation and ecological devastation of Tibet, combined with widespread violation of basic human rights, have pushed the Tibetan people to breaking point. In the last six years, roughly 150 Tibetans have self-immolated to protest Chinese rule. Just yesterday, a 24-year-old Tibetan man named Pema Gyaltsen set himself on fire. He had two demands: the first was for China to allow the Dalai Lama to return home to Tibet; the second was for Tibetan freedom.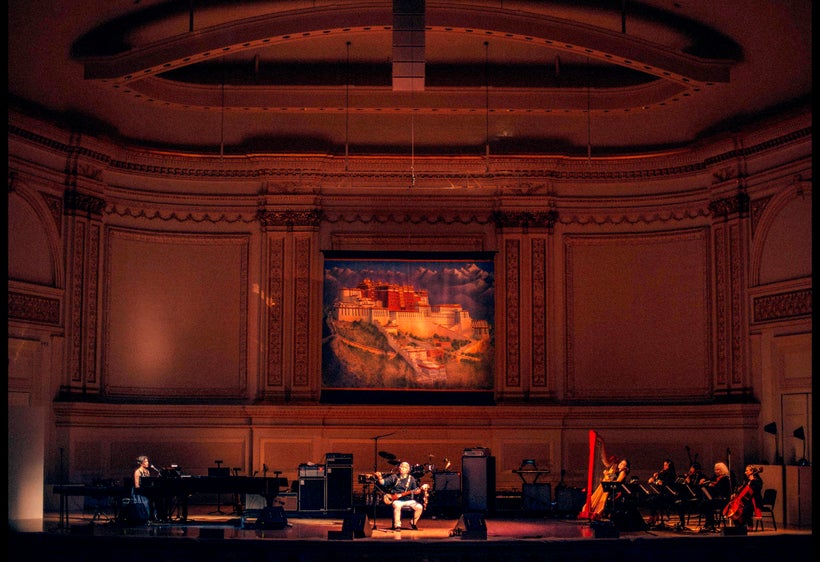 In spite of China's systematic attempt to extinguish the Tibet issue, the Tibetan spirit endures, through its culture, music, art and resistance. This resilient spirit of Tibetan culture, on Thursday night, was best embodied by Tenzin Choegyal, a renowned Tibetan artist from Brisbane, Australia. Choegyal's music, like that of Glass's, defies easy categorization. His sole instrument is the dranyen, one of the oldest musical tools known to civilization, but he plays it in a way that is anything but traditional. As a self-taught dranyen master who did not undergo formal training, there is something deeply liberating and awe-inspiring about the way he plays; even his strings are tuned to different keys each time, as opposed to the E, A and D of the standard dranyen. While the twang of his dranyen and the Sufi-like melodies of his songs transport us to the Silk Road era, his soaring vocals invoke the mountains and the howling gales of the windswept Tibetan plateau. 
The raw power of Choegyal's vocals and strings was softened by the sublime piano of Jesse Paris Smith, his longtime collaborator, as the duo performed 'Elemental Prayer' from the Tibetan Book of the Dead. It was part of an experimental adaptation of Bardo Thodrol, a Tibetan Buddhist text usually read for the dead or dying. In the process of dying, Buddhists believe, a person's consciousness goes through several stages, where the dying person begins to see all sorts of colors, lights, and images. The consciousness, blinded by the lights and terrified by the images of wrathful deities, is often attracted to the softer glow of dimly lit paths that lead to lower realms of rebirth. But if the dying person can squarely face the blinding lights, unafraid of the wrathful images and sounds, she can use this 'moment of clear light' to make a bid for instantaneous enlightenment. Choegyal and Smith also performed 'Snow Lion,' a piece they dedicated to Philip Glass. It was a song about living fearlessly in times of upheaval. It was not lost on the audience that this piece appeared well suited to the current moment in American politics as well.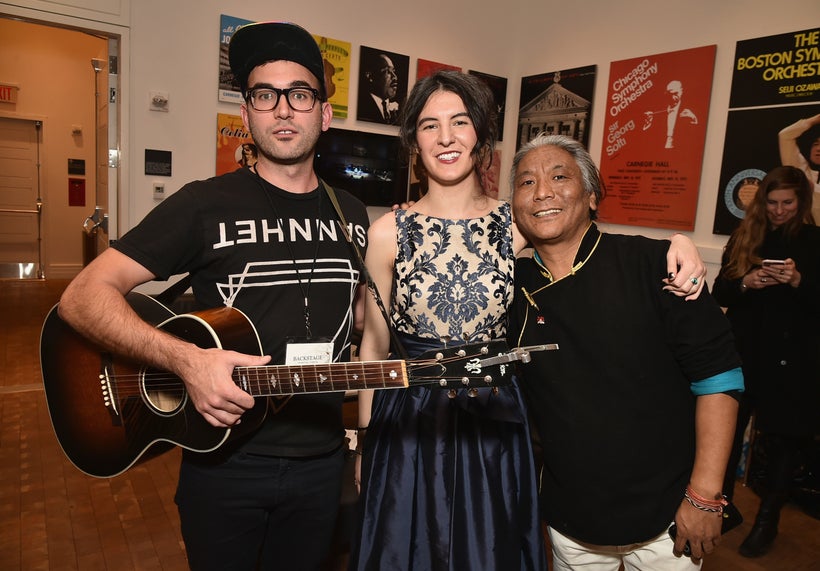 Throughout the night, musicians took the stage and paid tribute to Philip Glass. Starting with Laurie Anderson, the concert featured Alabama Shakes, Ben Harper, Sufjan Stevens, Iggy Pop, New Order, Lavinia Meijer, Patti Smith, and the Drepung Monks. Most of these legendary songwriters and performers have supported the Tibetan cause for decades, and have continued to believe in the dream of a free Tibet. The annual Carnegie Hall event, one of the longest-running benefit concerts in America, has been a celebration of that enduring dream.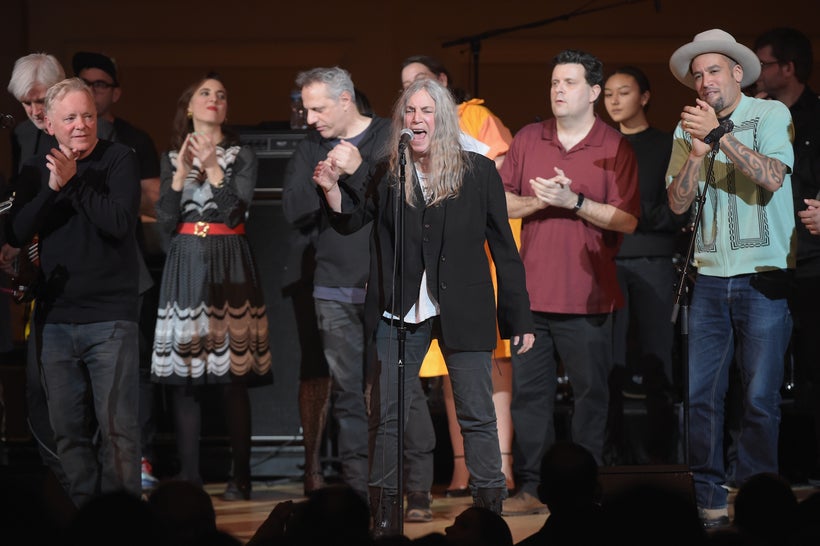 Calling all HuffPost superfans!
Sign up for membership to become a founding member and help shape HuffPost's next chapter
This post was published on the now-closed HuffPost Contributor platform. Contributors control their own work and posted freely to our site. If you need to flag this entry as abusive,
send us an email
.