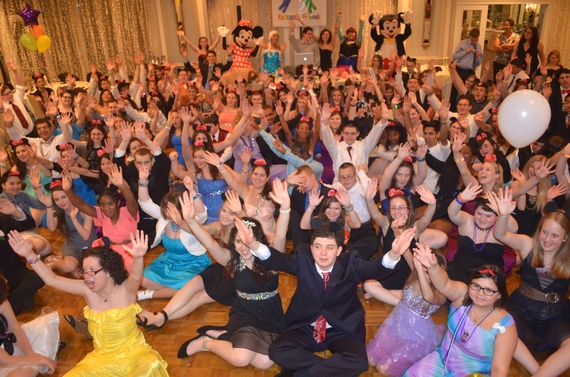 Isolation. Disconnection. Loneliness. All of these words are powerful emotions that no
one ever wants to feel. Unfortunately, these are emotions that people with special needs frequently experience because there is a disconnect between people with special needs and their neuro-typical (non-special needs) peers.
I grew up watching my twin brother, Matthew, who has Autism, experience these
emotions every single day. It was truly heart breaking because Matthew is a beautiful
person, and no one seemed to understand, or try to make the effort to understand, him. He was always into different things, for example, remembering dates on a calendar and knowing everything about Disney. Sure, he was different, but he was always special and equal to everyone else.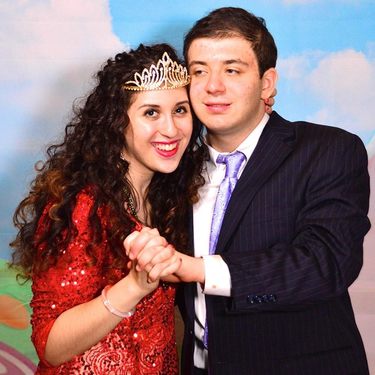 To help Matt succeed socially in school, I would model ways to interact with him for his peers. When I would facilitate conversation between Matthew and his peers, a majority of the time they felt very uncomfortable and awkward. Was it because of the tone of his voice? Maybe. Was it because he asked a lot of questions? Could be.
But from these experiences, I came to the conclusion that the neuro-typical community is very uninformed about people with special needs. The main reason why is because schools fail to educate students about how to interact with their special needs peers. As a close sister and friend to many with special needs, it bothered me so much to see this population alone and wanting to have friends.
When I speak at schools or to health professionals, I ask everyone the same question,
"How many people here want to interact with people who have special needs but do not know how to do so?" Everyone in the room always raises their hands.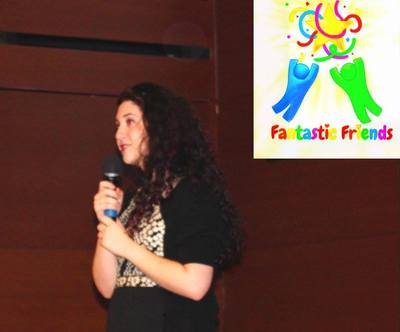 It's true; there are a lot of people that want to reach out to people with special needs, but the truth is they just don't know how.
In my opinion, isolation of the special needs community is an informal way of bullying. Watching my brother and others experience this informal bullying made me want to make a change. I wanted to create an organization that connected people with special needs to friendships, while also teaching NT peers how to advocate for inclusion.
When I was an incoming sophomore in high school, I was inspired to start Fantastic
Friends, a non-profit organization that aims to create meaningful friendships amongst
special needs and neuro-typical tweens, teens, and young adults through monthly social events. Our events are always fun and always different-such as Disney Prom, Pajama Brunch, and Valentine's Day Jam, to name a few.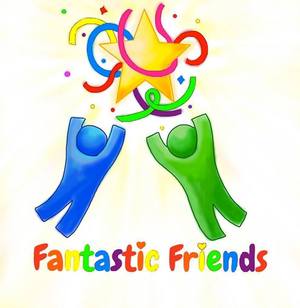 At events, our special needs members are paired with a volunteer, who helps them
interact with other participants through peer modeling. This helps our members learn
social skills in a natural environment without being aware that they are even learning!
Not only do our events impact our special needs members, but they also benefit our
volunteers by teaching them how to include people with special needs in life outside of
Fantastic Friends.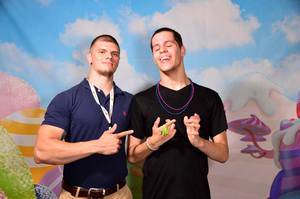 Fantastic Friends has created a safe place for 500 participants, volunteers, siblings, and parents, and has also been named as a Top 100 Special Needs group. In addition to our social group, we also have developed a support chapter for siblings of special needs, and an advocacy chapter at Stockton University.
Everyone wins in Fantastic Friends. The organization feels like a giant family, and
everyone that participates feels loved, supported, and free to be themselves. Our
organization is not just limited to one type of special needs, because we welcome all
different types and functioning levels.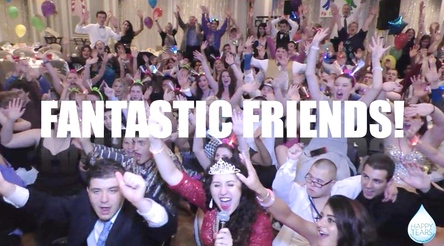 The greatest gift in the world you can give someone is friendship. Our volunteers have
made such a difference in so many lives, just by giving their time to help create
friendships. Every time I see new friends hanging out outside of our events, I know I've done my job. It is so rewarding to see how Fantastic Friends has facilitated so many friendships and joy into so many lives. I am so grateful for all of the amazing support the community has given me. I have such a love for everyone in Fantastic Friends, and I want to help even more people on a large scale.
Fantastic Friends has landed me the honor of being a recipient of the Diller Teen Tikkun Olam award! This award will help my mission to expand Fantastic Friends nationally, creating a United States of Fantastic Friends!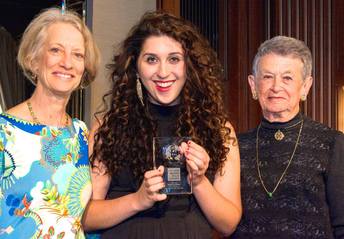 Receiving this award is a once in a lifetime experience, I am so appreciative for the
support from the Helen Diller Family. Right now, the Diller Teen Tikkun Olam Awards is seeking nominations of Jewish teens working on community service/social change projects for next year's awards!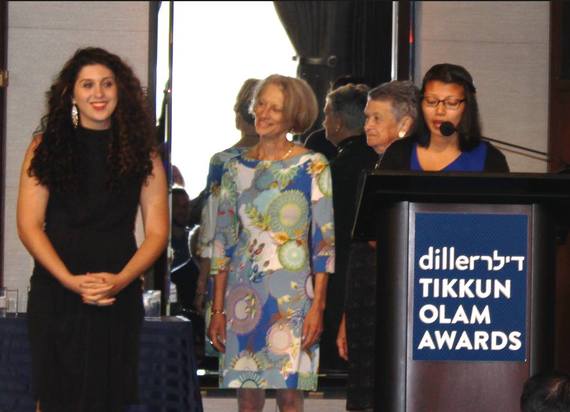 Inclusion. Love. Acceptance. All of these words are powerful emotions that everyone
wants to feel. Fortunately, there is a way to make a difference through Fantastic
Friends, and I'm very excited to see how much more of an impact we will make in the
near future.
Calling all HuffPost superfans!
Sign up for membership to become a founding member and help shape HuffPost's next chapter