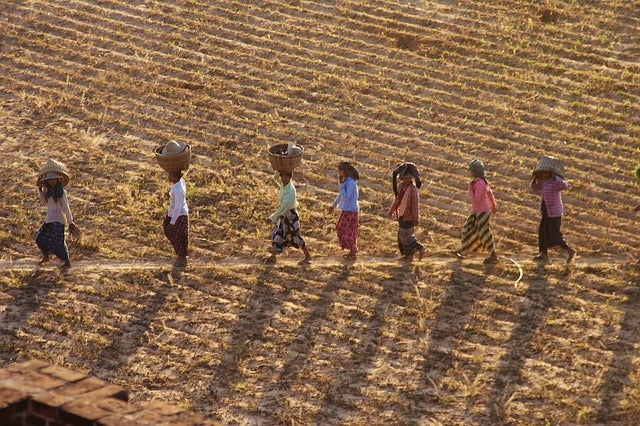 How much do you know about successful women in Asia? Asia is a diverse continent where women have ruled, been honored, and at times been restricted by ideology, and social structures. Several Asian countries have had female presidents. Today, women continue to successfully make their mark in growing economies, governments, and international outreach programs.
____

In 2016 63% of Chinese start ups had women in executive positions, outperforming the the U.S at 46% and the U.K. at 42%, for the second year in a row.

____

Indira Gandhi, daughter of Jawaharlal Nehru- India's first Prime Minister, was sworn in as India's first female Prime Minister on January 24, 1966.

____

Out of the total 2,989 P.H.D's awarded in Thailand, 43% went to females.

____

In Indonesia, more than 80% of women entrepreneurs are opportunity-motivated, reporting higher levels of opportunity motives than their male counterparts.

____

In Mongolia, a new law requires political parties to have a minimum of 30 per cent women among their candidates.

____

India has had the longest stretch of female leadership (elected, appointed, interim, or other) over the past 50 years, with 21 years of female leadership.

____

Sri Lanka's Sirimavo Bandaranaike became the world's first female prime minister in 1980.

____

Based on global proportions of senior business roles held by women in senior positions, The Philippines ranked with the highest with 39% in 2016.

____

Names the as the 14 most powerful woman in 2016 the world PepsiCo CEO, Indra Nooyi, diversified the company's focus, water and non-carbonated products now accounts for more than 25% of sales.

____

The Asia Foundation's Lotus Circle is an organization that raises private capital to rapidly respond to threats and challenges facing women in Asia.
Answer key: 1)T 2)T 3)F 57% of all P.H.D's went to women in 2010. 4)T 5)T 6)F – India has the longest stretch of female leadership with female leadership with 23 years 7 )F – She became Prime Minister in 1960 8)T 9)T 10)T
Sharon Schweitzer, J.D., is a cross-cultural trainer, modern manners expert, and the founder of Protocol & Etiquette Worldwide. In addition to her accreditation in intercultural management from the HOFSTEDE centre, she serves as a Chinese Ceremonial Dining Etiquette Specialist in the documentary series Confucius was a Foodie, on Nat Geo People. She is the resident etiquette expert on two popular lifestyle shows: ABC Tampa Bay's Morning Blend and CBS Austin's We Are Austin. She is regularly quoted by BBC Capital, Investor's Business Daily, Fortune, and the National Business Journals. Her Amazon #1 Best Selling book in International Business, Access to Asia: Your Multicultural Business Guide, now in its third printing, was named to Kirkus Reviews' Best Books of 2015. She's a winner of the British Airways International Trade Award at the 2016 Greater Austin Business Awards.
Popular in the Community