In his early 20s, Guy Gilchrist was juggling jobs at bars in two cities, a fledgling career as an artist and a new marriage with a baby on the way. That's when he absorbed what he calls his first "slap from God."
It was a minor stroke and it hit late one night while he was driving alone in a blizzard. Despite the weather and an inability to use his left side, he made it to a hospital. Recovery forced him to slow down for once. In the calm, Gilchrist decided to reboot his life. He'd go all-in as an artist. Three years later, Jim Henson asked him to launch the "Muppets" comic strip.
In his early 40s, Gilchrist slipped back into a frenzied lifestyle. He was now drawing the nationally syndicated "Nancy" cartoon and children's books, as well as driving his teen daughter nearly two hours each way to and from high school. That's when he got slapped again.
As he recovered this time, Gilchrist went through all sorts of emotions.
It started with anger and embarrassment for lapsing back into dangerous habits. Then came the good stuff: Gratitude for being alive. A sense that he was spared (again) for a reason. And a renewed appreciation that his job brought so much joy to so many people.
This Saturday is World Stroke Day, and Gilchrist is using his story and his skills to help my organization -- the American Heart Association and American Stroke Association -- raise awareness of the event and the disease.
On Saturday, be sure to check your newspaper's funny pages or the digital version for his very special World Stroke Day-themed "Nancy" cartoon. And, in this column, I'm honored to tell his incredible story through words and through drawings he graciously provided. It's especially meaningful to me -- someone with a lifelong connection to "Nancy."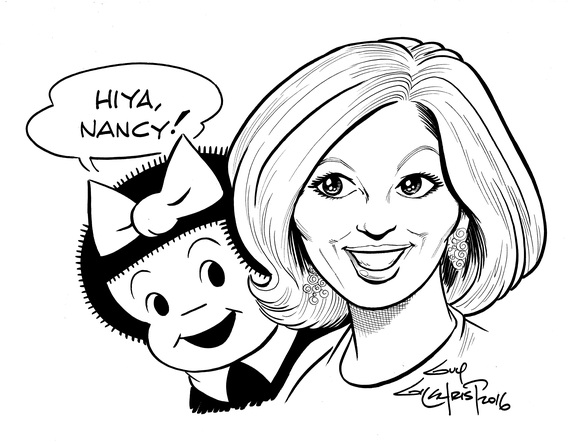 ***
Childhood wasn't very pleasant for young Guy Gilchrist.
He liked being the oldest of two boys, but then his mom remarried and along came four older step-siblings. Two younger half-siblings eventually joined the brood, leaving him feeling lost in the crowd.
Seeking ways to draw positive attention, he discovered a knack for drawing, writing and making music. Seeing comics in newspapers, cartoons on television and Elvis Presley in movies, Gilchrist began to realize, "There's a place for me in this world."
At age 8, he began doing the kind of odd jobs kids do. Around 11, he caught his first break: An uncle who worked at a dry cleaners provided laundry markers that he used to draw pictures of Bugs Bunny, Batman and such. He hung them outside the shop, on sale for $1 each.
The thrill of getting paid for his art sent Gilchrist on his way.
He worked on ad campaigns around his hometown of Hartford, Connecticut, then began taking trains into New York to do inking and lettering for professional cartoons and comics. Those jobs didn't pay much, so he also worked whatever odd jobs he could get.
"It all revolved around having time off to sell art," he said. "I'd work all day and do art all night, or do art all day and work all night."
By the time he was a newlywed with a pregnant wife, Gilchrist was drawing for comic books and advertising while also serving as bartender/cook/bouncer at two bars about 30 miles apart. He lived in an apartment about halfway between the bars.
"One winter night, with a lot on my mind, I closed the bar up north around 3 a.m. and was driving my old '65 Dodge van through a snowstorm," he said. "All of a sudden, the left side of my body wasn't working. I drove myself to the hospital one-handed and one-footed, steering with an elbow."
Doctors looked him over then began asking questions: Do you have a lot of stress? Do you smoke, drink or take drugs? Do you eat a healthy diet? How much sleep do you get?
"You're only 21 years old, but we think you've had a stroke," a doctor said.
Gilchrist didn't know any stroke survivors. All he knew was the saying, "Calm down, you're going to have a stroke." So he equated his condition with an overload of stress, anger and what he called his "rock 'n roll lifestyle."
"I remember lying in bed thinking, `God just gave me a love tap,'" he said. "I had to straighten my act out right then and there."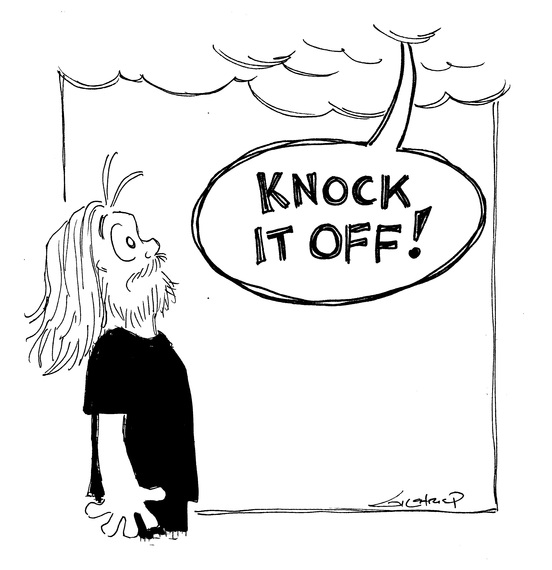 ***
Gilchrist quit the bars and other odd jobs. For the first time, he was a full-time artist.
"I took a leap of faith that I could do what I felt like I was supposed to do," he said. "I'd gotten to a fork in the road and now I was going to go down the right path."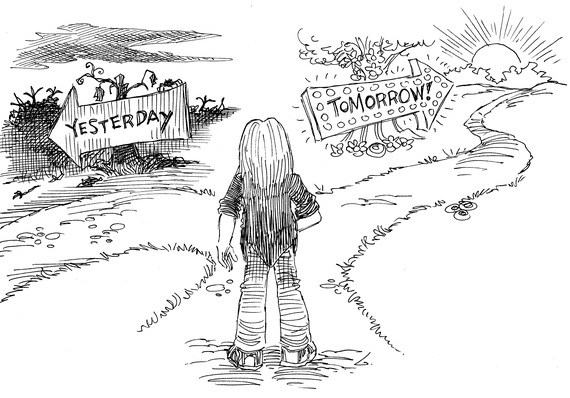 His new path frequently led to what was then called the Museum of Cartoon Art, a collection of comic strips and other animation set up by "Beetle Bailey" creator Mort Walker located about two hours away.
"When I found out it existed, I was there all the time," Gilchrist said.
He made sure to be there for monthly speeches and demonstrations by famous cartoonists. Occasionally, the stars couldn't make it and Walker asked a local artist to fill in. Gilchrist was such a regular that Walker mistook him for a local.
His performance went so well that Walker began looking out for Gilchrist.
He displayed Gilchrist's work -- animals, mostly -- and scheduled him to host his own lecture. Then one day Walker was playing golf with Bill Yates, the top comic strip editor for King Features Syndicate. Yates mentioned that after considering 200 candidates to start the "Muppets" comic strip, none proved to be a good fit.
"It's a pig and a frog, right?" Walker told Yates. "Well, there's this hippie kid ..."
The strip started in September 1981. When the Muppets were honored by President Reagan in 1984, Henson sent Gilchrist to the White House as the guest of honor. Henson also got Gilchrist's work into the Smithsonian. Gilchrist would help start two more Henson franchises, Muppet Babies and Fraggles.
"Jim put me in these incredible positions for no reason except he thought a lot of me," Gilchrist said. "I loved him so much. He became like a Dad, my creative father."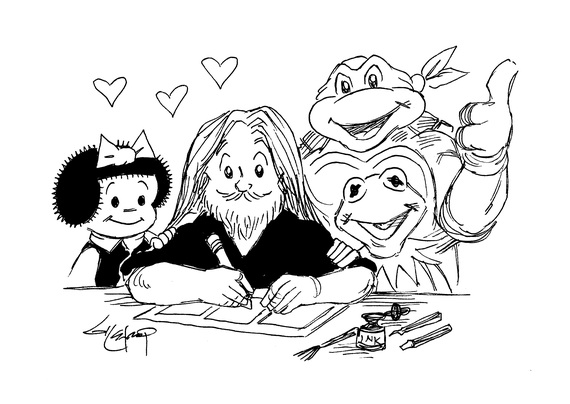 ***
In 1995, Gilchrist became lead artist of "Nancy," the daily comic strip about a precocious 8-year-old that's been running in newspapers since the 1930s.
About two years later, he was still living in Connecticut and now in a second marriage. His daughter from his first marriage was living with him, with the catch that she was still attending her old high school on the other side of the state.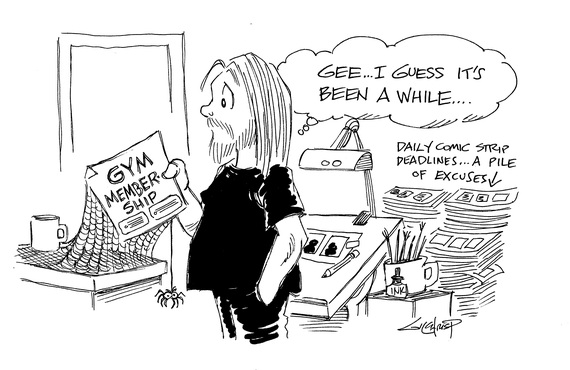 Between drawing "Nancy" and chauffeuring his daughter, all the old bugaboos returned: stress, sleep deprivation, poor lifestyle choices.
Eventually, so did the old consequence.
"My wife found me on the ground, face up, in my studio, and she didn't know how long I'd been there," he said. "I couldn't move and I had no clue what was going on. Doctors weren't sure if it was another stroke or something with my heart, but it laid me out for about a week."
As he thought about his predicament, he heard echoes of his own voice from 20 years earlier.
He gave up smoking right away. Being older, his physical recovery took longer than last time.
The slow process meant more thoughts about his circumstances. Having become a Christian since his first stroke, he believed this episode was God giving him another wake-up call.
Gilchrist began exercising more and following a healthier diet. He considers it a great sign that after every checkup, the doctor doesn't want to see him for another six months.
"So he thinks I'll be around that long," Gilchrist said, laughing. "You get to this age (59) and you keep quoting George Burns. `I can't die. I'm booked.'"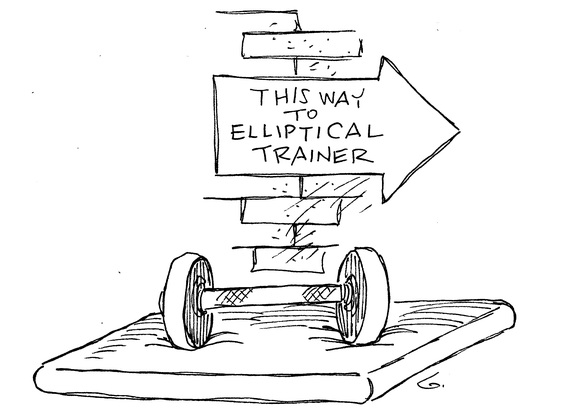 Gilchrist is again working long hours, but he's managing the stress and schedule better than ever.
"I actually look at my work as a wonderful way to cope," he said. "I appreciate the fact that I have to come up with something to make someone smile. Every single day, somebody is going through something, and they open up the paper or go online and they read 'Nancy.' And it gives them a grin for five seconds in their life. No matter what I'm going through, I have to turn that out so it's there when you want it. To me, that is my strength. That's the thing I think about."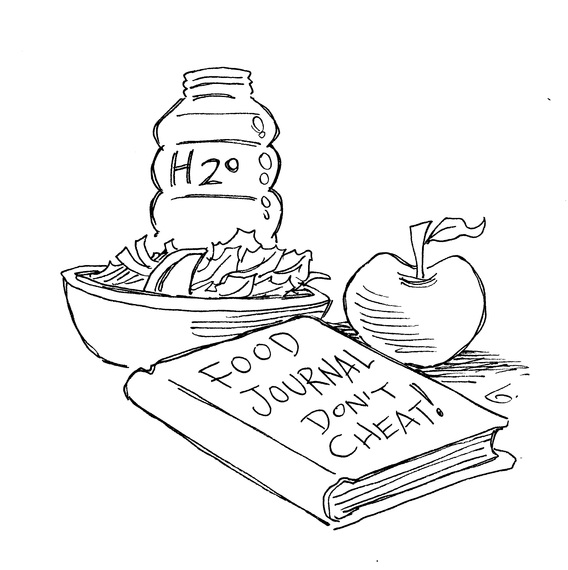 ***
Gilchrist has long considered himself a survivor, for overcoming a hardscrabble start and for beating stroke.
While he's spoken often about his professional rise, he hasn't talked much about his medical journey. Mainly, he said, because nobody asked.
Now he knows that stroke is the fifth-leading killer of Americans, and a leading cause of adult disability. He recognizes that World Stroke Day is a great opportunity for Americans to know that stroke is largely beatable, treatable and preventable. And he wants everyone to know how to spot a stroke F.A.S.T. -- that is, if you detect face drooping, arm weakness or speech difficulty, it's time to call 911. The sooner care is given, the better the chances for recovery; time lost can be brain lost.
Related