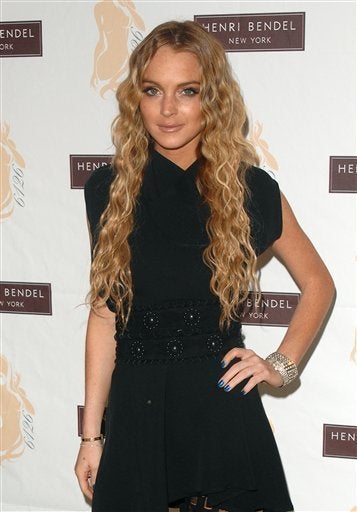 Ok, so I know you know it's not so far reaching for celebrities to get behind their favorite beauty products, and certainly no surprise some of those celebrities are now partnering with companies to create signature products that are green.
It's nothing new, really. Hollywood has had an ongoing love affair with the cosmetics world since the nascent celluloid years. Mr. Max Factor, was the "it" guy in the beauty biz for decades, constantly being bekoned to film sets to transform starlets into stars by applying his signature ruby lips and thickening lashes. Eventually, using their fame to promote his Max Factor product lines.
Of course today's beauty products are still all the rage, and I have to admit, I can't live without them.
They are eco-friendly, good for us and the environment, and celebs love them! So should we?
I also can't help but to say, "Max Factor, move over! Dr. Hauschka's the new kid in town!"
It's not as if Dr. Hauschka hasn't been around for the last 40 years, nor have his beauty products gone unnoticed by those seeking a holistic approach to skin care. It's just that his company has now come into vogue with the help of many A-list celebrities such as Jennifer Aniston, Cate Blanchette and Madonna.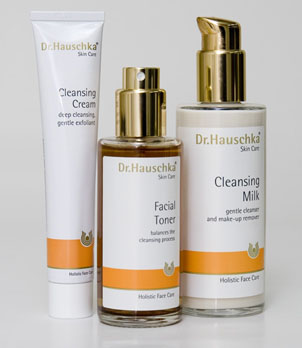 The "au natural" philosophy has helped cement this company on top ten lists around the globe. Dr. H's products use plant based ingredients--many of their ingredients as possible come from certified biodynamic and organic sources. None of their products are ever tested on animals, and their packaging is eco-friendly.
Dr. Hauschka offers an extensive line of homeopathic health remedies, lotions, bath products, as well as makeup items, including translucent powders, eye shadows, mascaras and lipsticks. Hollywood makeup artists tell me celebs love the Liquid Wand Concealer with therapeutic ingredients. It conceals imperfections and softens skin. A mainstay must-have for any make-up case.
Lindsay Lohan, Mariska Hargitay, and Evangeline Lilly have helped to design a cool line of natural lipsticks for Cargo called PlantLove.
There are 20 amazing shades, 9 which have been designed by these celebs. Each lipstick has no mineral oils or petroleums and boasts only botanical ingredients.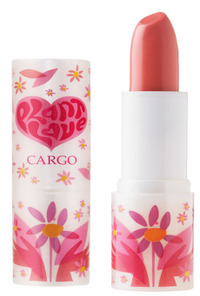 These stars hopped on this beauty barge because of the company's philosophy of everything eco-friendly-- all of the packaging, including the lipstick tube is biodegradable.
How do they do this you ask? The box is made with biodegradable paper made from flowers and seeds, which you can then moisten the packaging, plant it, and voila! You've just made yourself a garden of wild flowers! How's that for ingenuity with a "green thumb!"
If that just wasn't the lip in stick, then get this...A $2 donation from the sale of each lipstick goes to St. Jude Children's Research Hospital.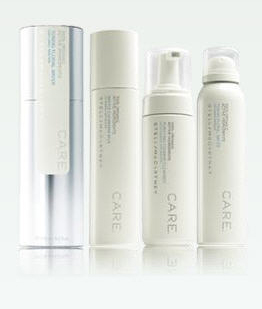 Stella McCartney is as much an environmental advocate, as she is an animal rights supporter--she even came up with a whole new process to create 100% vegan footwear.
Sensational Stella's latest eco-endeavor is a beauty line called Care. Her eco-friendly products consisting of cleansing milks and skin elixers, as well as her perfumes and scents, are never tested on animals, only include certified organic ingredients, and contain no synthetic fragrances, paraben preservatives or silicones.
Make sure to sign up for Stella's Care Recycle Program, send your recyclable products back, and you will be entered to win a Stella bag. How fabulous!
Pregnant Mom Alert!
Anyone out there afraid of stretch marks due to pregnancy? Well, take note.

The very green conscious Gwyneth Paltrow came out of her pregnancies unscathed. Her secret? To prevent stretch marks from materializing, Gwenie reportedly used Earth Mama Angel Baby's Natural Stretch Oil during her pregnancies with kids Apple and Moses.
With a sustainable corporate statement that says, "At Earth Mama Angel Baby, we are just as serious about taking care of the Earth and her resources as we are about taking care of mamas and babies," you know you are all good.
Their stretch mark formula incorporates Vitamin E for rejuvenating, calendula for healing, borage and neroli oils to keep skin supple and stretch mark-free, and chamomile to calm the skin. This magic-in-a-bottle oil is hypoallergenic and absorbs into the skin beautifully.
As if Brad Pitt isn't all ready our eco-superhero, gallivanting around the globe seeking out charities in need, rebuilding New Orleans, or raising awareness in Darfur, all the while nurturing a family somewhere in the world with Angelina.
You would think he would be beat. Well people, he's not that tired, there's more.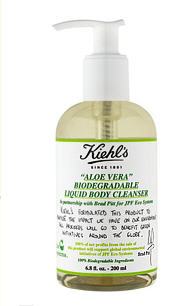 Brad's got a new partnership with Kiehl's. Together, they have created an eco-friendly body wash to help raise some moola for Brad's green causes. Purchase the Kiehl's Aloe Vera Biodegradable Liquid Body Cleanser and 100% of the proceeds from sales will go to Brad's new non-profit, JPF Eco Systems. Thier tag line: "minimize impact on the environment through thoughtful design."
The all natural cleanser with aloe vera and coconut will be a permanent fixture for Kiehl's product line. Fans will love the recyclable packaging featuring Brad's handwriting.
You've just gotta love him...and Kiehl's!

www.Kiehls.com
Adventure Girl, Stefanie Michaels is an eco-travel and lifestyle expert and an advocate for the environment. Her site Adventuregirl.com offers tips for travelers on green locales around the globe, as well as granting monthly Adventure Girl Green Awards to hotels and resorts making good on their green initiatives.
You can reach Stefanie at www.adventuregirl.com
Related