In July, "The Big Bang Theory" star Melissa Rauch published an essay for Glamour about her miscarriage experience. What came next was a flood of stories from women who had been through the same thing and the motivation for her to let others know they are not alone.
Rauch teamed up with other celebrities, including TV personality Vanna White and comedian Loni Love, to release a video during Pregnancy and Infant Loss Awareness Month. In it, the women shared their stories of loss and encouraged others to speak out to combat the feelings of shame and guilt many women experience after a miscarriage, stillbirth or other similar occurrence.
In another essay for Glamour about the video, Rauch wrote that she was "so moved" by how many people came to her with similar stories after she first discussed her miscarriage.
"It was from this beautiful outpouring of openness, candor and courage offered by all of these kindred spirits that I began to heal a part of me that I didn't know was still in need of repair," she wrote. "The part that still blamed myself. The part that was still holding on to shame. The part that still felt like I was alone."
She noted that she understood the "importance of shedding light" on pregnancy and infant loss along with the stigma surrounding those subjects. Toward the end of the video, Rauch also encouraged other women to know their feelings are valid.
"It's OK to not be OK right now," she said.
Before You Go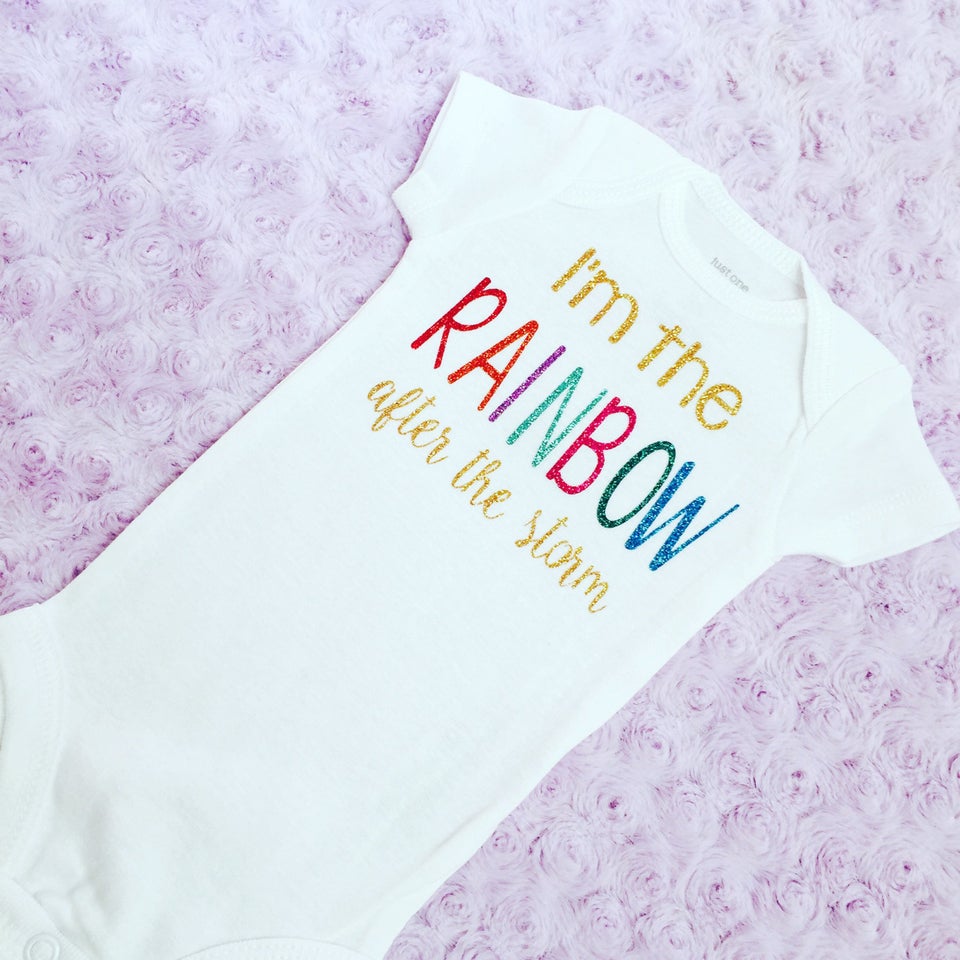 Rainbow Baby Gifts