In the throwback Pepsi commercial above, circa 2003, Beyoncé struts past a drooling teenage boy on her way to indulge in a Pepsi. "I get that a lot," she says when she notices him staring at her and her beverage of choice.
It's a dated advertisement, but there's a problem when celebrities sell products to impressionable teens: They buy them.
And unfortunately, the food and beverages that recording artists tend to endorse are almost exclusively unhealthy, according to a study published this week in the journal Pediatrics.
"Teens are in a unique developmental life stage where they rely on a lot on associating themselves with brands and celebrities to help them define who they are," lead study author Marie Bragg, an assistant professor at NYU's Langone Medical Center and College of Global Public Health, told The Huffington Post. "They may respond more positively to celebrity endorsements than adults."
Teenage susceptibility to celebrity endorsements is especially troubling given that 17 percent of children and adolescents suffer from obesity, according to the U.S. Centers of Disease Control and Prevention. Studies have shown that exposure to food advertising can encourage people to overeat -- a fact not lost on the food industry, which collectively spends upwards of $1.8 billion per year on youth marketing.
Even worse, the effects of junk food advertising on food consumption is stronger in children than in adults, according to a meta-analysis published in the American Journal of Clinical Nutrition in January. While parents can try to offset the influence of the food industry by talking to their children about what celebrity advertisements actually are -- a sales pitch -- and by voicing their concerns to companies, parental lectures and Facebook posts seem a weak defense against the food industry's advertising arsenal.
On its face, a celebrity endorsement of a soft drink might seem relatively harmless, but the lifetime costs of obesity, both economic and on health, are staggering. Childhood obesity is linked to a host of immediate and long-term health problems, including high blood pressure, pre-diabetes and adult obesity. It also comes with a hefty additional price tag of $19,000 per child over the course of a lifetime compared with normal weight kids, according to researchers at the Duke Global Health Institute.
"The unfortunate consequence is that these foods, which may seem less harmful, are actually contributing to our nation's most pressing -- and most expensive -- health problems," Bragg said.
Beyoncé's Pepsi stunt is cringeworthy, but she's just one of many celebrities who endorse Pepsi. The soda giant claimed more musician endorsements than any other brand in the study, with a roster including Bauuer, Blake Shelton, Britney Spears, Bruno Mars, Calvin Harris, Christina Aguilera and Enrique Iglesias.
In the study, the researchers categorized musicians from the 2013 and 2014 Billboard Hot 100 Chart based on their number of endorsement deals -- which the studied defined as television commercials, print ads and promotional videos, such as sponsored concerts -- with food and non-alcoholic beverage companies between 2000 and 2014. Researchers also considered the nutritional profile of the foods musicians endorsed, as well as the percentage of the star's total endorsements that came from food and beverage companies.
Here are the top 20 celebrity offenders when it comes to junk foods:
1. Baauer
Products: A&W Restaurants, Dr Pepper, Hot Pockets, Red Bull, Pepsi
2. will.i.am
Products: Coca-Cola, Doritos, Dr Pepper, Pepsi
3. Britney Spears
Products: GG Tea, McDonald's, Pepsi
4. Justin Timberlake
Products: Chili's, McDonald's, Pepsi
5. Jessie J
Products: McDonald's, Pop Tarts, Cadbury's
6. Pitbull
Products: Dr Pepper, Pepsi, Sheets Energy Strips
7. Maroon 5
Product: Coca-Cola, Snapple
8. Chris Brown
Products: Got Milk, Wrigley's Doublemint
9. Snoop Dogg
Product: Hot Pockets, Monster Energy
10. Psy
Products: Wonderful Pistachio, Nongshim Shin Ramyun Black Cup
10. Shakira
Products: Pepsi, Activia
11. Carrie Underwood
Products: Vitamin Water, Hershey
12. Usher
Products: Honey Nut Cheerios, Twix
13. Juicy J
Products: CORE Hydration, Red Bull
14. Katy Perry
Products: Pepsi, PopChips
15. Blake Shelton
Products: Pepsi, Pizza Hut
16. Nelly
Products: Honey Nut Cheerios, Mike and Ike
18. Macklemore
Products: Cracker Jack, Dr Pepper
19. One Direction
Products: Nabisco, Pepsi
20. Ne-Yo
Products: Pepsi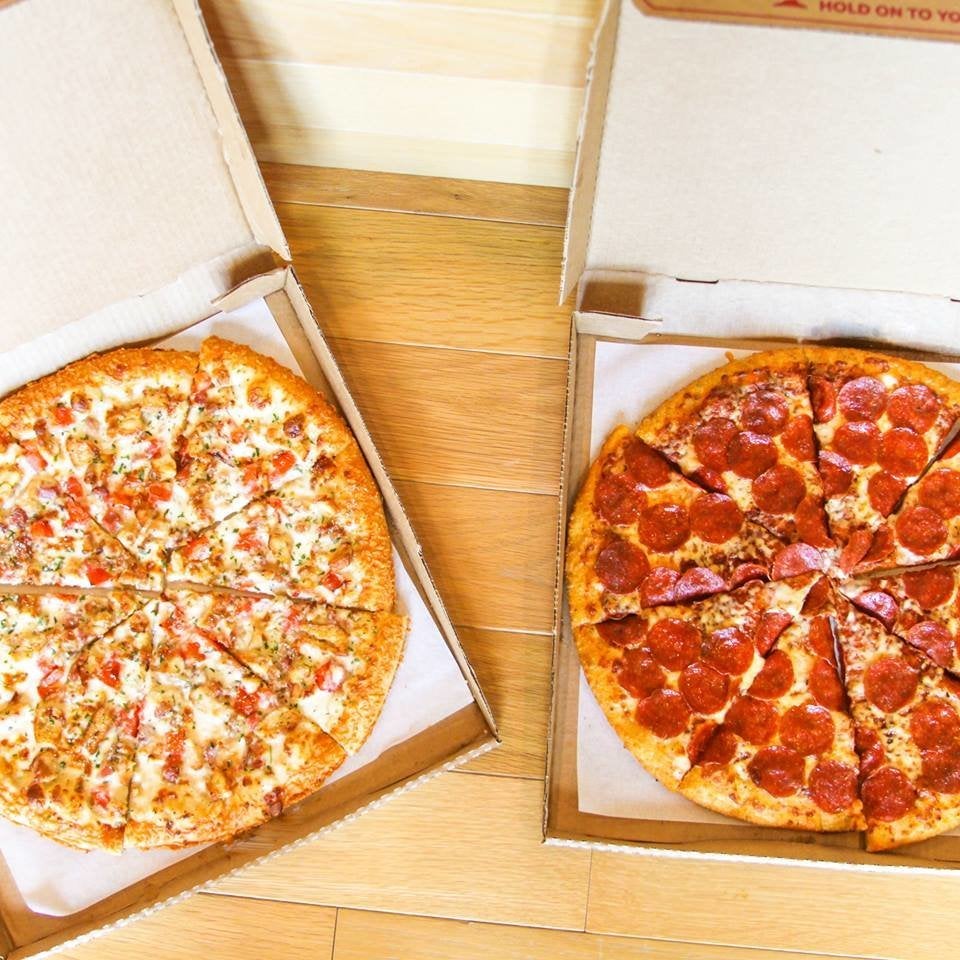 Fast Food Chains With Recognizable Smells