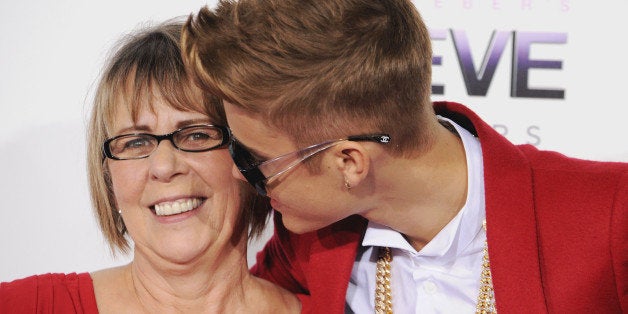 All celebrities have grandparents, but these celebs are known for showing off just how much they love their grandmas and grandpas.
Actress and singer Miley Cyrus really knows how to show her love for her grandmother. In November 2013 she tweeted a picture of her new tattoo: a portrait of her "Mammie," Loretta Finley. She captioned the picture "because I am her favorite & she is mine." Finley and Cyrus clearly have a close bond - Finley has gone on tour with Cyrus, accompanied her to radio shows and premieres, and is the founder of Cyrus' fan club.
Justin Timberlake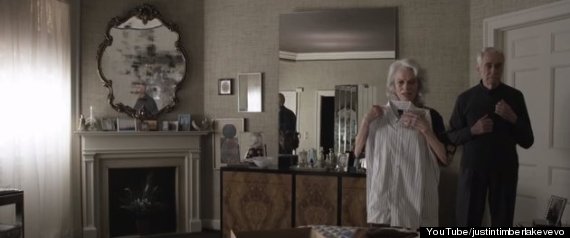 Justin Timberlake loves his grandparents so much that he devoted a whole music video to a celebration of their love. The video for "Mirrors," a single from his album The 20/20 Experience, starts with a gray-haired woman packing her recently-deceased husband's things while his ghost stands behind her. The video goes on to tell the couple's decades-long love story. Timberlake's real grandparents were married for 63 years, and his grandfather, William Bomar, passed away in December 2012. His grandmother Sadie (pictured in a Good Morning America segment with Timberlake) was moved to tears by the video, calling it a "lovely tribute."
Katy Perry is an award-winning singer-songwriter, but her nonagenarian grandmother helps keep her grounded. "My grandmother is in charge of my morals," Perry once said. "I do anything wrong, she'll come after me." Perry is so close to her grandmother, Ann Hudson, that she often brings her as her date to awards shows and premieres. Hudson has accompanied Perry to the Grammy Awards (pictured), where she sported a bedazzled cane that Perry got her, the Billboard Music Awards, and even to meet President Obama. More recently at the Smurfs 2 premiere, Hudson walked the red carpet with Perry, wearing a shirt that said "I've got the hots for Papa Smurf." It's no wonder Perry loves her spunky grandma.
Oprah Winfrey Oprah Winfrey is wildly successful today, but she credits her grandmother with giving her the tools to success. "I am where I am today because my grandmother gave me the foundation for success," Oprah says. Oprah lived with her grandmother, Hattie Mae Lee, on a farm in Mississippi until she was six years old. Under Lee's strict tutelage, Oprah learned to read by age three, memorized bible verses, and often spoke at her grandmother's church. When Lee fell ill, Oprah moved to Milwaukee to be with her mother. Despite only living with Lee for a few years, Lee instilled the value of education in Oprah and helped develop her public speaking skills.
Rihanna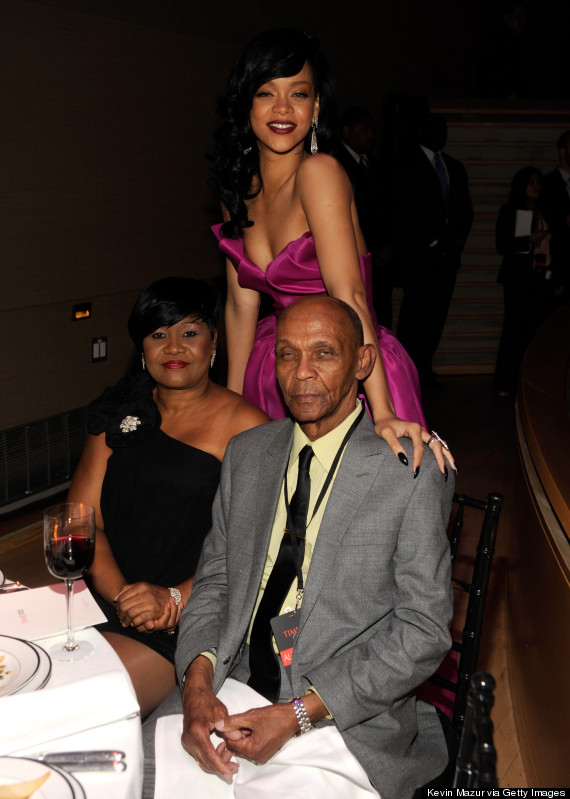 n an interview with Oprah shortly after her beloved grandmother passed away from cancer, Rihanna said, "She taught me a lot about spirituality, faith, strength as a woman, and the one thing she wants me to do is to marry someone that loves me more than I love them." After her passing, Rihanna held memorial services for Gran Gran Dolly, as she called her, in both New York and Barbados. She also paid tribute to her with a tattoo of the goddess Isis across her chest, which she showed off on Instagram with the caption "Goddess Isis - complete woman - model for future generations - #grangrandolly - always in and on my heart."
Barack Obama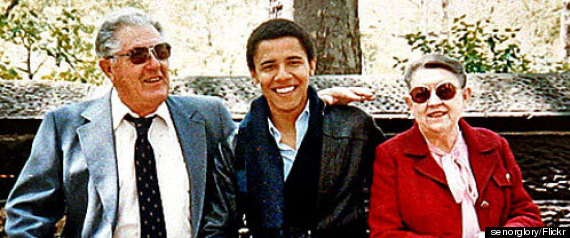 President Barack Obama's grandparents raised him, and he has always been outspoken about the lasting impact they left on him. About his grandmother, he said, "She's the one who taught me about hard work. She's the one who put off buying a new car or a new dress for herself, so that I could have a better life. She poured everything she had into me." In a few TV ads that aired ahead of the 2008 elections, Obama also credited his grandparents with making his American dream possible.
Justin Bieber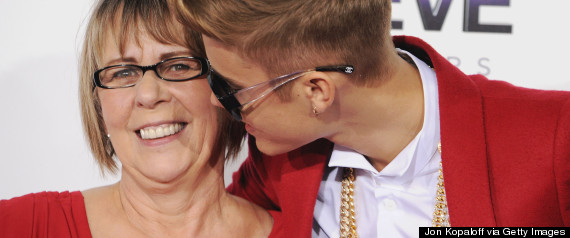 He's one of the most successful pop stars in the world right now, but he hasn't forgotten his grandparents. Justin Bieber shares a close bond with his maternal grandparents, Bruce and Diane Dale. Bieber has taken them on fishing trips in Florida, to far-flung locations like Thailand while on tour, and for walks on the red carpet. And although Bieber has had plenty of negative press, grandma Diane remains a big supporter. In an interview with CTV Ottawa, Dale said Bieber is just being a normal 19-year-old boy. "Anybody else's kids have done the same thing but nobody says anything," she said. "And before you criticize him, say 'what is my 19-year-old boy doing?'"
REAL LIFE. REAL NEWS. REAL VOICES.
Help us tell more of the stories that matter from voices that too often remain unheard.
BEFORE YOU GO
PHOTO GALLERY
16 Celebrity Grandparents