Spring is finally here, so I'm taking a cue from Mother Nature and livening up my makeup routine with lush shades of green. But there are a few beauty basics every woman should keep in mind to avoid looking like Shrek or the Jolly Green Giant.
Brett Freedman, celebrity makeup artist and creator of Vanitymark Cosmetics, shares his top three tips below on how to wear the vibrant shade. And scroll down for celebrity inspiration and product recommendations to recreate the looks at home.
The paler your complexion, the paler the shadow should be
A fair-skinned girl will look great in a wash of celery, while medium-skin and darker complexions in emeralds and evergreens, respectively. A vivid green, for instance, will look very intense on light skin and on dark skin it would give the face just a touch of interest. With color, a little goes a long way. I find the shades that work best for this look are wet to dry are shimmer shadows. Mattes and satins can turn chalky.
Consider switching your shadow for liner
My favorite way to dip your toe in the colorful makeup pool is to use an eyeliner. Do your makeup as usual and add a swipe of green liner to the top and below at the base of the lash line. When you blink, everyone will get a nice unexpected color.
Less is really more
Choose one, maybe two places you'd like to do a touch of green. Don't use green shadow on the lid, crease and waterline all at once. Maybe just a pop of green in the outer corner of each eyelid, winging out slightly is just the right amount. I like to think of using colored shadows, like green, as watercolors, not oil paints. For girls just exploring color, a wash of green is a nice way to base their overall makeup look.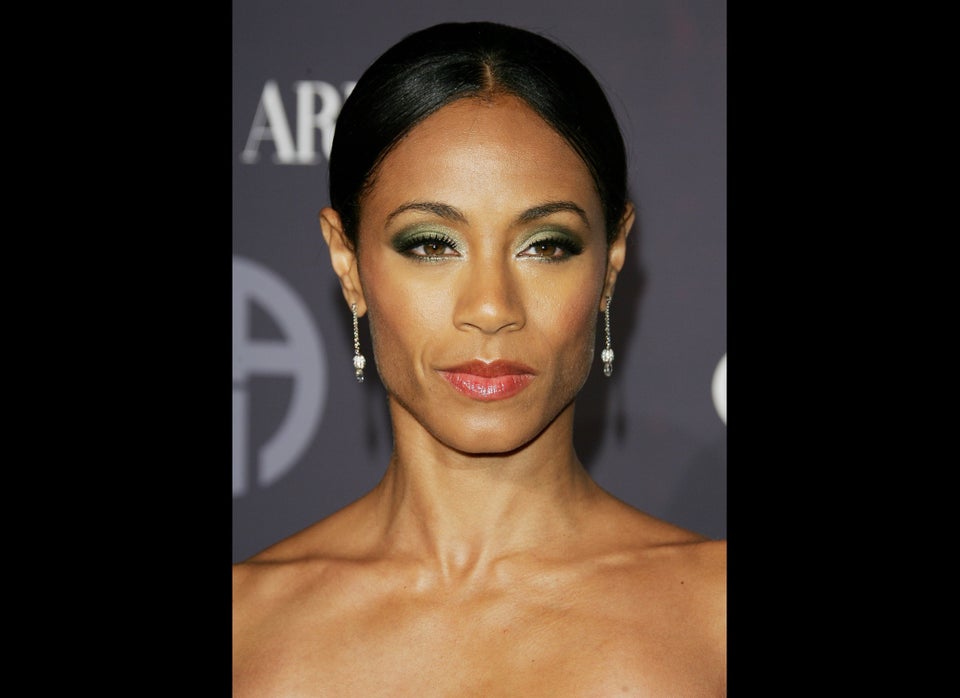 Celebrities In Green Eye Makeup: How To Get The Look (PHOTOS)