Adam West's "Batman" costar Burt Ward has joined some of Hollywood's biggest stars in paying tribute to the legend, who died Friday night at the age of 88.
Tributes flooded in for West, who also starred in "Family Guy," after his representative confirmed his death Saturday morning. For Ward, the Robin to West's Batman in the iconic 1960s show, the death was a devastating loss following more than 50 years of a special friendship.
"I will forever miss him," Ward told Variety. "There are several fine actors who have portrayed Batman in films. In my eyes, there was only one real Batman that is and always will be Adam West. He was truly the Bright Knight."
"Adam West was a joy to work with, and the kind of guy you always wanted to be around," MacFarlane tweeted. "His positivity, good nature, and sense of fun were undeniable, and it was always a big jolt of the best energy when he walked in to record the show. He knew comedy, and he knew humanity."
Director Kevin Smith, known to be a massive comic enthusiast, remembered West as his first Batman. Smith was 4 years old when he first saw West, and he said the star inspired him to be a good person. The director said that West's ability to bring light into a traditionally dark character was how "true heroes spoke."
"He was pure love and joy," Smith said on his Instagram page. "He remained my hero, even in adulthood, as well as a real life role model for interacting with fans. Adam loved his fans - especially #ralphgarman, who worked tirelessly to get Adam a star on the @officialhollywoodwalkoffame. Farewell, Caped Crusader. Off to Superhero Heaven you go, where all your rascally rogues are ready to see you again!"
Smith and MacFarlane were only a few the dozens of actors, writers, and directors who shared a tribute on social media for the beloved Batman.
Before You Go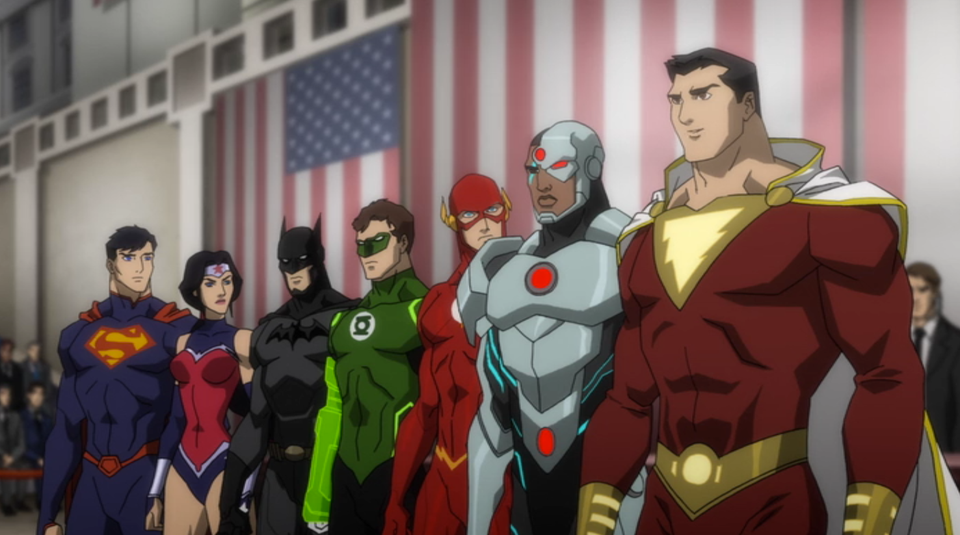 5 Animated DC Comic Movies That Are Better Than 'Batman v. Superman'
Popular in the Community