Many celebrities take to Twitter or Instagram to post selfies and promote their latest work or appearances. But there's a select few who truly use their social media platforms for good, urging their fans and followers to discover passion in life and embrace the positive in the world. One of those stars is Sophia Bush, who joined Twitter in December 2009 with the following tweet:
Check out my website at www.sophiabush.com

— Sophia Bush (@SophiaBush) December 15, 2009
Eventually, Bush learned that using her Twitter feed to promote organizations, charities and the fundraisers she was a part of was much more gratifying than simply tweeting out the link to her website.
"Back in the day, I really didn't understand the notion of it. I kind of thought social media was very self-promotional and weird. It was actually the oil spill that happened in 2010 that got me on Twitter," Bush told The Huffington Post, referring to the Deepwater Horizon spill. "I traveled to New Orleans and spent all my time on the Louisiana coast for 10 days with Global Green and on my way there I said, 'That's what this is for. The stuff I'm going to see and the things I want to talk to people about. That's my reason to get on social media.'"
This is not to say Bush doesn't dabble in the occasional "One Tree Hill" shout-out or "Chicago P.D." chit-chat on Twitter, but the 32-year-old actress does make an effort to shine a light on the organizations she's passionate about -- which include Pencils of Promise, Fuck Cancer, Global Green USA, Maasai Wilderness Conservation Fund and Global Poverty Project.
She is currently partnering with eco-conscious beauty brand Eco Tools for their Live Beautifully, Give Beautifully campaign during Earth Month, which aims at giving a portion of proceeds from the new EcoTools Complexion Collection to Global Green to help build a sustainable future.
"There's such an amazing opportunity in the way that we live and the choices that we make. We can always make a better choice, we can always make more positive change. I want people to not only feel confident and beautiful on the outside, but I want that all to come from the inside," Bush explained to HuffPost. "For me, that starts to look like a sort of 360 approach. Where do you spend your time? What are you putting into your body? And who are you surrounding yourself with? This notion of living beautifully -- you can't have a beautiful life if you're not giving back."
"For the first time in human history, we're actually at a place, technologically speaking, where we can make this transition," Ruffalo said during a Inquiring Minds Podcast last year. "And the amount of money, and resources, that we pour into this fossil fuel infrastructure, which has been an appendage to us, like a third leg that we're dragging around, will be freed up, and no longer will we be worrying about having to extract energy. We'll be just harvesting what's already pouring on us every single day."
"I felt this feeling, like most people, this feeling of helplessness," Somerhalder told HuffPost of the BP oil spill and how the IS Foundation was started. "I don't ever want anyone to feel that helpless again. Not myself, not my family, not my children, not your family, not anyone. And that's what ISF was born out of -- a feeling of complete helplessness and the desire and need to positively impact, warn and activate people."
Both Ruffalo and Somerhalder use Twitter to spread the word about these causes and the effects solutions could have on the quality of life. Other celebrities, including Julianne Hough, Adrian Grenier, Nina Dobrev and Aaron Paul (to name a few), do the same.
"It's been very cool in the last couple of years to see how people who are lovely and genuine and have good intentions for the planet really get the attention they deserve," Bush said. "And they are drawing in these fan bases of people who also believe that the real rock stars are the ones that are changing and saving the world."
Despite the fact that social media can be extremely "self-promotional and weird," as Bush describes it, celebrities are discovering new ways to use their fame to lead to positive change and motivate others to fight the good fight.
"I think that it always comes down to passion," Bush told HuffPost. "A lot of young people will reach out to me and say, 'Hey, I really admire what you're doing with this fundraiser, how do I start one?' And I always tell them, just start. The fact that you're curious and the fact that you're motivated is amazing and when you're speaking from a place of passion, whoever it is in your audience will feel that and they'll be excited with you and for you."
Before You Go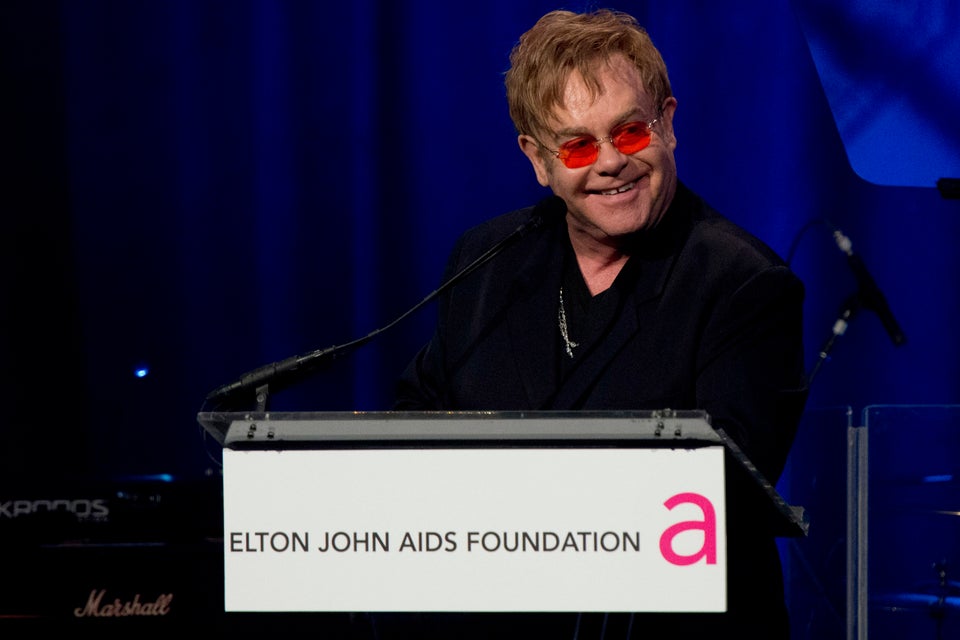 The Most Charitable Stars