Stars like Kim Kardashian, Miley Cyrus, Lin-Manuel Miranda and many more are showing their support for the March For Our Lives.
Thousands of students, teachers and activists hit the pavement in Washington, D.C., and in hundreds of cities across the country on Saturday all for one cause: gun reform.
A lone gunman stormed the halls of Marjory Stoneman Douglas High School and took the lives of 17 people in Parkland, Florida, on Feb. 14. Student survivors of that massacre are no longer telling their stories to local media and grieving quietly. They are taking a stand to tell the world that enough is enough with America's gun problem.
March For Our Lives is not only about changing our gun laws, it's an effort to keep children alive so they can become adults who are catalysts for change.
Luckily, many celebrities have been using their platforms to support and spread the word about the march.
Taylor Swift posted on Instagram Friday that she would be making a donation to the march "to show my support for the students, for the March for Our Lives campaign, for everyone affected by these tragedies, and to support gun reform." Pop musician Lady Gaga said she was sponsoring a bus "heading from Harlem to DC" for the event.
Comedian Amy Schumer showed her support by saying she was marching for Mayci Breaux and Jillian Johnson, two women who were killed when a gunman entered a Lafayette, Louisiana, movie theater during a showing of Schumer's movie "Trainwreck."
Here's what other celebrities have been saying on social media Saturday:
This is a developing post.
Before You Go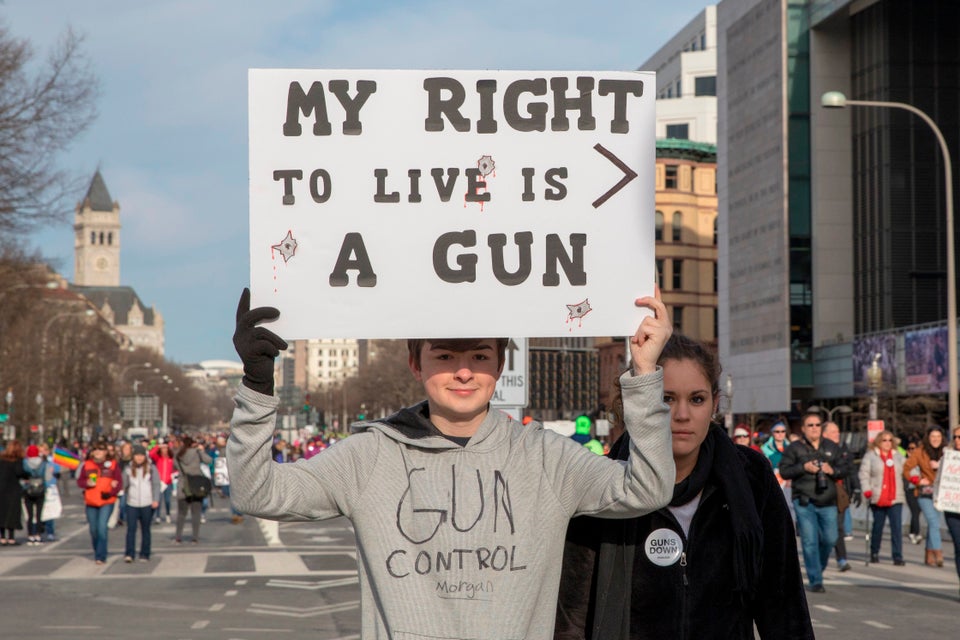 Best Signs From The March For Our Lives