As a child, my thick-framed eyeglasses became a direct target for perfect-vision classmates to taunt and tease me. Fast forward 10 years later and now all the "cool" kids are buying up Buddy Holly-style eyewear to sport with their '80s nostalgia Pac-Man and Star Trek tees. While I won't digress on this authentic attempt to appear geek-chic, I would like to tell my fellow spectacle-wearing ladies to not allow their prescription (or faux) frames to discourage them from getting dolled up. And who better to illustrate my point that it is indeed possible to wear makeup and not have it get lost under your eyewear then "Parks and Recreation" actress Rashida Jones.
The freckled-face beauty always looks stunning when she wears her black glasses on the red carpet. Her eyeshadow is never overdone, eyelashes appear extremely long and she nails the rosy cheek and lip combo without appearing way beyond years. So, how does she do it?
I asked two of my favorite spec-wearing makeup artists, Bobbi Brown and Sonia Kashuk, for their no-fail makeup tips. Click through the slideshow below to find out what formulas don't magnify imperfections, the lip color that balances out bold frames, plus celebrity inspiration on how to pull off the look.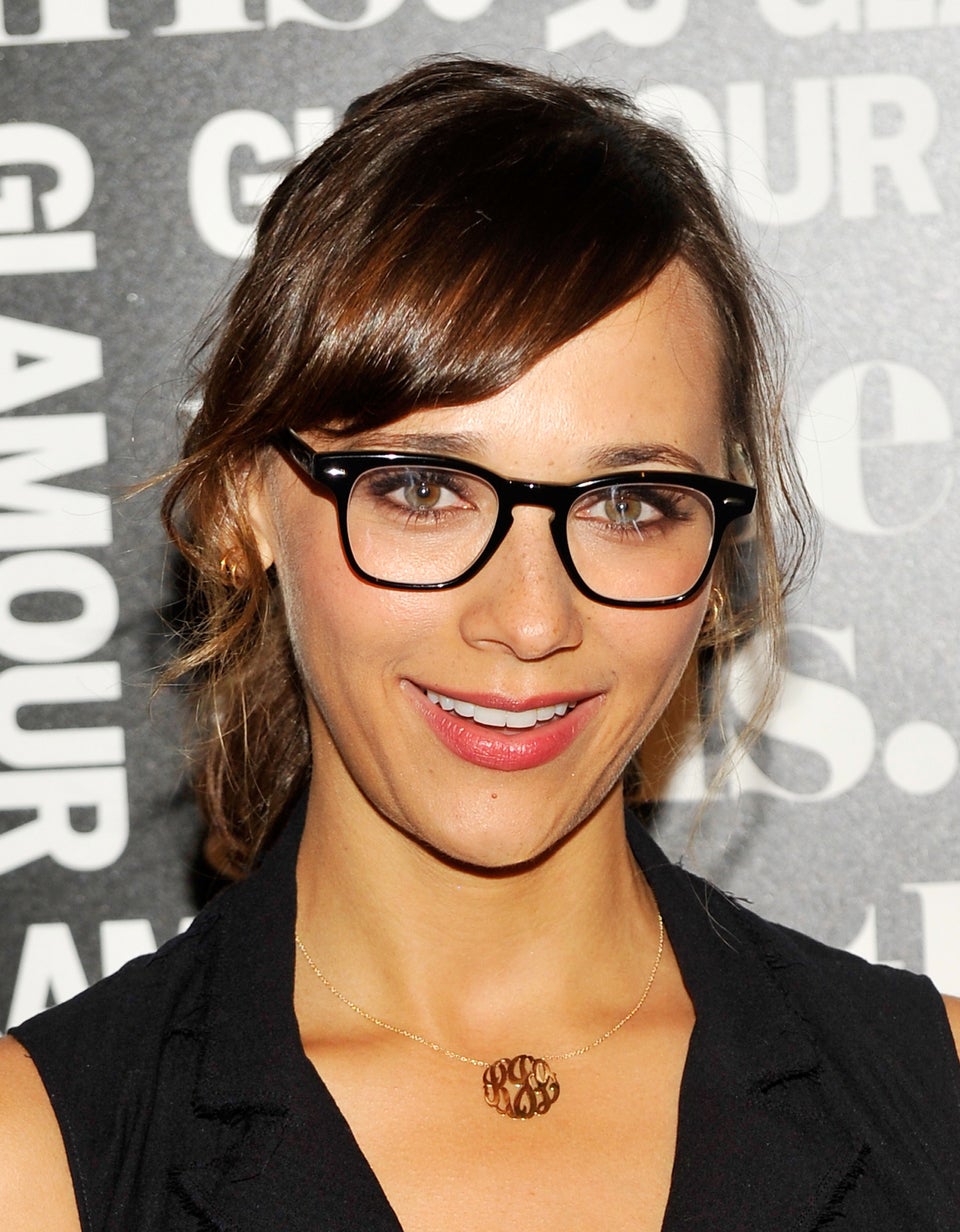 Makeup Tips For Eyeglass Wearers