The Social Security Administration's official list of popular baby names in the U.S. has been released, and it's clear that celebrity parents' choices have influenced some of the results.
Not every celebrity baby name catches on -- Apple and Suri remain rare, as do Saint and North. But from today's top 10 to the newest names on the rise, it is clear that the picks of celebrity parents have boosted some of our favorites.
Here's a look at the most popular baby names -- and the celebrities who helped them rise in the ranks.
"Starbaby" Names In The Top 10
Heather Locklear named her daughter Ava way back in 1997, and Reese Witherspoon welcomed daughter Ava two years later. The name quickly climbed into the U.S. top 100 list, and has been in the top 10 for a decade. It remains a Hollywood go-to, chosen by Hugh Jackman and Jeremy Renner as well.
Harper is the one new name in the top 10 most popular names for girls. It's a literary pick, influenced by author Harper Lee. But star power has lifted Harper from more obscure to mainstream. Shonda Rhimes and Neil Patrick Harris have Harpers. The same year the Beckhams named their daughter Harper Seven -- citing Victoria's love of To Kill a Mockingbird -- the name entered the U.S. top 100 list for the first time and has continued to climb steadily since.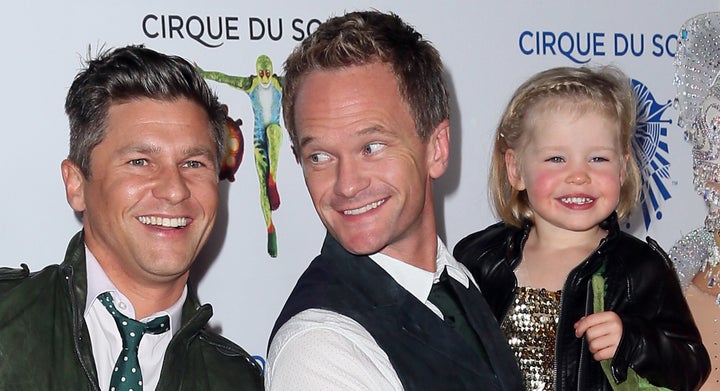 Kourtney Kardashian chose the trending name Mason for her firstborn in 2009. It leapt into the U.S. top 10 shortly after and has been ranked number three -- right behind Noah and Liam -- ever since. His sister Penelope's name has also climbed since Kourtney chose it, but so far, her youngest son Reign's name is not on the list of most popular picks.
Classic Names Making A Comeback
Rose has become a modern favorite for middle names. But Scarlett Johansson used it for her daughter's first name in 2014, and other parents have followed suit. On this year's list, Rose came in at number 166, up more than 25 places. A simple, vintage name that regularly charted in the top 20 a century ago, it could return there again.
Frances was a top 10 classic in the 1910s. Lately it's come out of hibernation, having moved up 88 places this year to number 514. Amanda Peet was among the first to revive the vintage name, but Jimmy Fallon's daughter Frances Cole, born in 2014, probably contributed more to the rise. Morena Baccarin of "Gotham" fame also recently welcomed a Frances.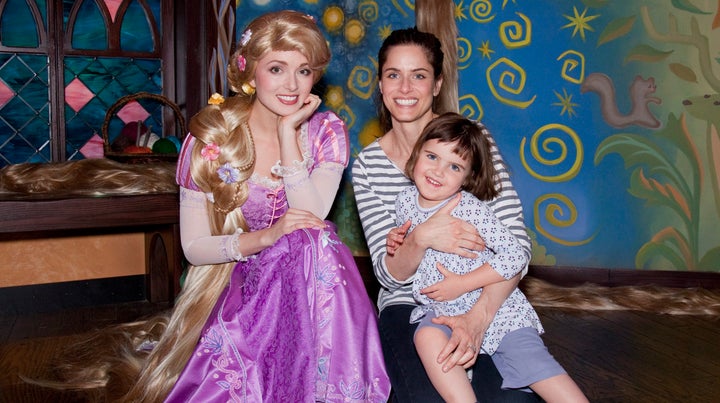 Justin Timberlake and Jessica Biel welcomed son Silas Randall in April 2015. Americans have long loved Biblical names for boys, and the Timberbaby's star power makes Silas a name to watch. It climbed to number 129 on this year's list.
Jason Sudeikis and Olivia Wilde named their son Otis Alexander in 2014. Otis was a long-time staple name, but had been neglected for decades. Now Otis is back in the top 1000 for the first time in over 20 years. With O-names like Owen and Oliver all the range, Otis could be next.
Julia Roberts named her daughter Hazel in 2004, and more recently Emily Blunt and John Krasinski gave the name to their daughter in early 2014. It returned to the top 100 just a year later (also likely boosted by The Fault in Our Stars character Hazel Grace).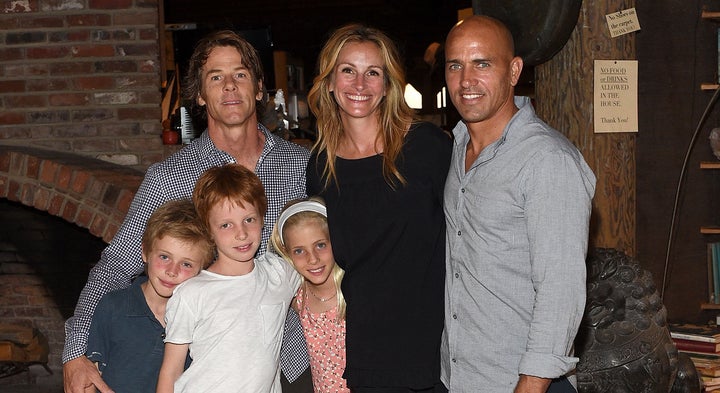 Cool New Celebrity Baby Names
The Jolie-Pitts are less traditional with their baby name choices, and Vivienne, Maddox, and Shiloh all caught on after the couple chose them for their kids. Knox was almost unheard of before their youngest son's 2008 birth, but it's been steadily rising ever since. It's just outside of the top 250 now. Country music's Dierks Bentley also has a Knox.
Olivia has become a top 10 go-to for this generation, but Olive languished in style limbo until Sacha Baron Cohen and Isla Fisher used it for their daughter in 2007. Olive then quickly re-entered the top 1000. Drew Barrymore gave the name to her older daughter in 2012, and Olive is now up to number 264.
Drew Barrymore could join Brad and Angelina on the list of the most influential baby namers. Not only is Olive up, but she named her younger daughter Frankie in 2014. Now, Frankie has re-entered the girls' top 1000 for the first time since the 1970s.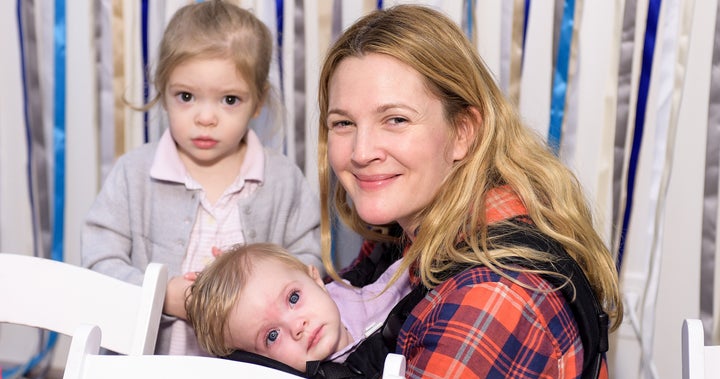 Channing Tatum and Jenna Dewan welcomed their daughter Everly in 2013, just as the name was taking off. Nearly unheard of in 2011, Everly soared to number 178 in 2014, and made it to number 138 this year. Could Everly be a new Evelyn and Avery, rolled into one?
Move over, Jack! Hank is the newest traditional nickname name for boys. Reality star Kendra Wilkinson named her son Hank Baskett IV in 2009; then tennis star Andy Roddick and actress Brooklyn Decker welcomed their Hank in 2015. The name moved up nearly 70 places to number 534 on this year's list.
"Starbaby" Names To Watch
Adamari Lopez graduated from telenovelas to hosting Telemundo's "Un Nuevo Día." She added motherhood to her resume, with daughter Alaïa. Now the name is one of the year's biggest debuts, coming in at number 664. It's a Basque name meaning "happy," and fits in nicely with names like Mia and Ella.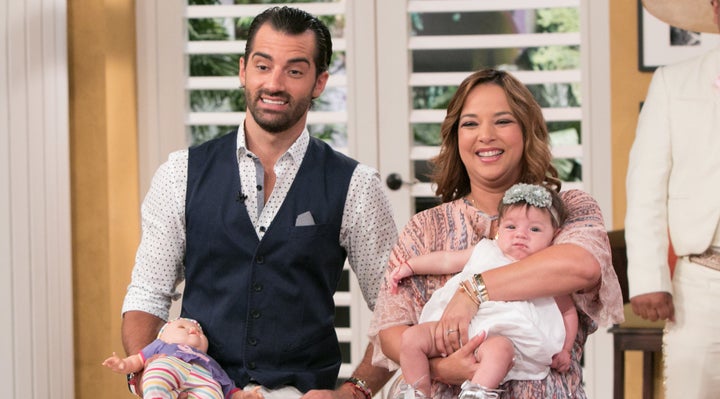 Gwen Stefani's firstborn, Kingston, put his name on the map -- it's gone from virtually unheard of to number 142 since Kingston was born in 2006. Now Gwen's youngest son, Apollo, could be another trendsetting choice. Apollo climbed more than 50 spots to number 751 this year.
Hawaiian name Kai has been big for boys, and now "Jersey Shore" alum Jenni "JWoww" Farley has put another Hawaiian name on the map. She welcomed daughter Meilani in 2014. Meilani debuted in the top 1000 at Number 950 this year.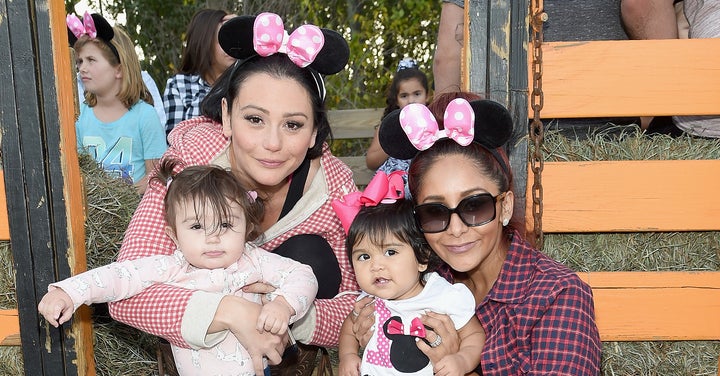 Rachel Bilson and Hayden Christensen picked a fairytale name for daughter Briar Rose in October 2014. The name debuted in the top 1000 for both girls and boys this year, making Briar another celebrity baby name to watch.
Megan Fox and Brian Austin Green gave their firstborn son the very popular Noah. But in 2014, they chose something more daring for their second son – Bodhi. Bodhi was already starting to catch on before the couple announced their son's name. Now it's cracked the top 500.
What are your favorite celebrity baby names from recent years? Would you drop a name off your list if a celebrity chooses it for their child? Or have you added names to your list after hearing them on celebrity birth announcements?