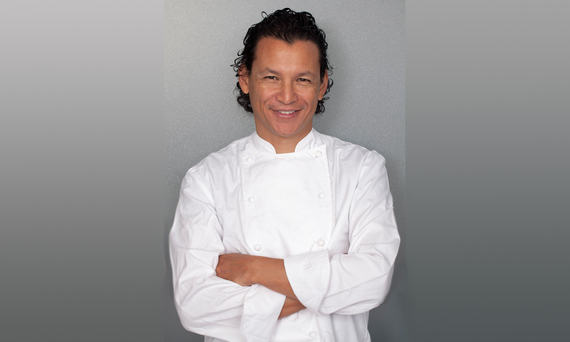 TV chef, cookbook author and restaurateur Bobby Chinn gives us his expert tips on how to experience the best of Vietnamese cuisine.
Celebrity chef Bobby Chinn is renowned worldwide for his expertise in Vietnamese cuisine as the host of Discovery TV shows World Cafe: Asia and Bobby Chinn Cooks Asia, as the author of Vietnamese cookbook Wild, Wild East and having opened the acclaimed restaurants Bobby Chinn Saigon, Restaurant Bobby Chinn in Hanoi and The House of Ho in London. "Vietnam has a modern cuisine that was perfected a thousand years ago," the chef tells us, "The food has been influenced by geography, economics and politics. Due to its turbulent history while fighting for independence, the cuisine hasn't been documented like many others have." With such a great knowledge of this nation's culinary scene, he gives us his tips on what to try while you're there.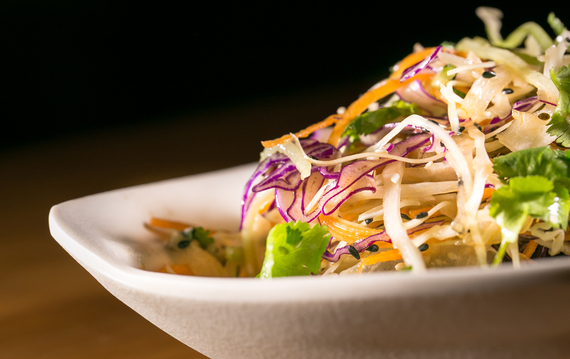 "You can split the country between the cuisine of the south [the warmer weather resulting in more fruit and vegetables, with greater use of herbs, garlic and coconut milk], the imperial cuisine of Hue and the central coast [an abundance of spices and the use of chilli peppers means the food is much hotter, with smaller and more complex dishes due to the royal influence], and the cuisine of northern Vietnam and the highlands [dishes have less spice but typically encompass freshwater seafood and fish sauce]. But, the diversity of the cuisine is far reaching with a plethora of regional specialties and diversity within those rather rigid categories."
"I've spent most of my time in the north, and although most foreigners I meet prefer the southern style, I prefer the sophistication and flavour subtly of the north -- something that's much harder to achieve than the powerful bold flavours of the south. However, there are dishes where the boldness is better suited, like curry. Across Vietnam, fish sauce is the quintessential ingredient in every household, and the use of fresh herbs."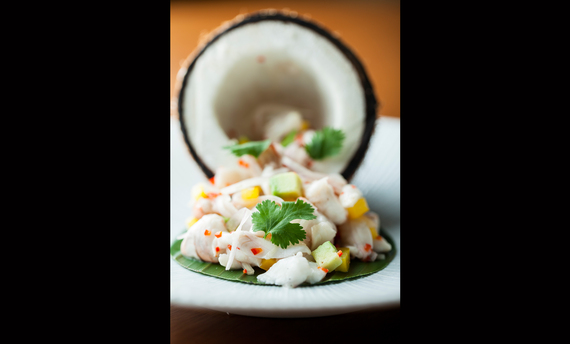 "In Ho Chi Minh, I consider a trip incomplete without eating banh xeo [a pancake filled with pork, shrimp and bean sprouts, translating to 'sizzling cake'] , ché in the market [a sweet dessert soup, typically consisting of beans, tapioca, fruit and coconut milk] and tamarind crab on the river."
"In Hanoi, cha ca [pan fried fish with turmeric and dill, served over noodles] made the list of one of the 100 things you need to do before you die, but I would add the grilled quails in the Old French Quarter, and banh cuon [rice flour pancakes filled with minced pork and mushrooms, served with a dipping sauce] from Miss An, a third generation master who has been making it everyday for more than 30 years."
"In Vietnam you eat where the people eat, on the street. It's a street culture and there are many ways to enjoy it. Either the one dish wonders or a food stall serving a selection of dishes to choose from that are all served over rice."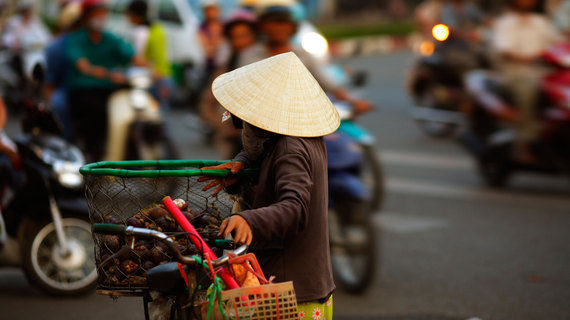 "One of the beauties of visiting Vietnam is the artisan food makers. Often, you can visit vendors who are making one dish that has been passed down from generation to generation, like the buan cuon master in Hanoi."
"Vietnam has a tea and coffee society that was brought about by both the Chinese and French influence during their periods of occupation. But, the local drink is not limited to just this; There are many micro-breweries, they have a panache for rice wine spirits, and shakes and juices are readily available with the abundance of fresh fruit; One of my favourites is the avocado shake when it's in season."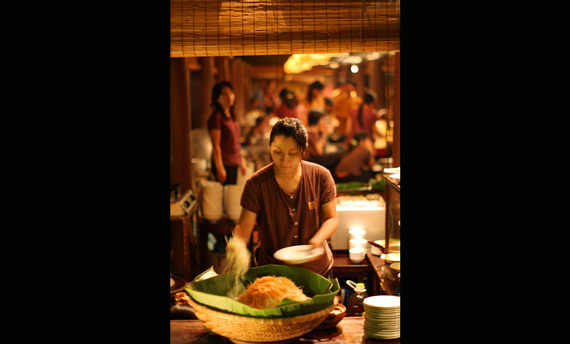 "Vietnamese cuisine is in constant evolution as the cooks are introduced to new ingredients. Many talented young chefs are becoming more daring with new takes on classic dishes or interpretations of other cuisines with local ingredients and tastes, which constantly pushes the boundaries of Vietnamese cuisine. Today, one of the most popular sandwiches is the Vietnamese take on a French baguette banh mi, and I believe this sandwich will continue to evolve. There are dishes I've discovered on the streets that are very new, like a Vietnamese version of pizza, made on rice paper and cooked over coal."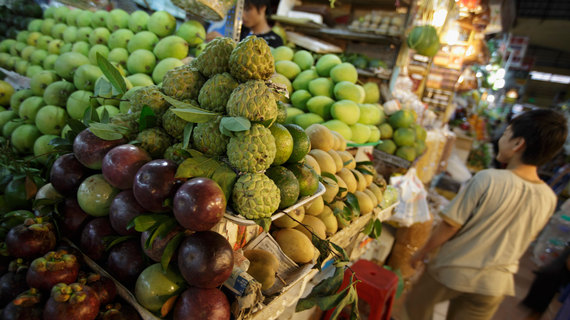 Find out more about Bobby Chinn's TV series, cookbooks and restaurants at www.bobbychinn.com.