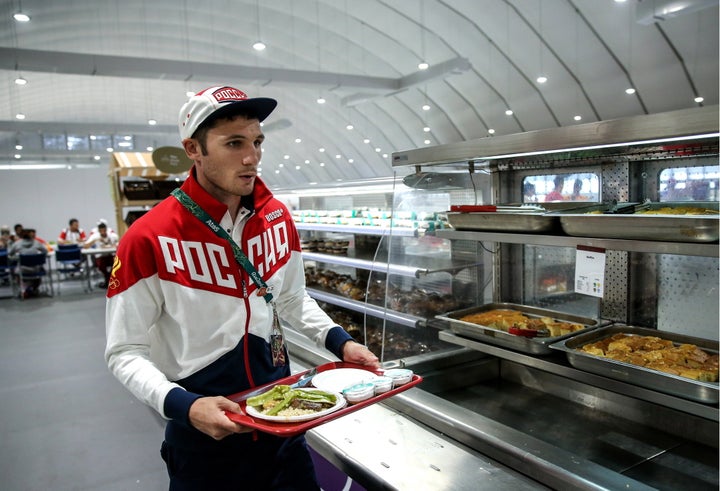 This might be better than biting down on an Olympic medal.
Since the start of the games in Rio, two celebrity chefs, together with a robust team they've assembled, have been collecting perfectly edible leftovers from Olympic village that were destined for the trash. The've committed to making about 5,000 meals a day for homeless people and other groups in need, according to Reuters. 
Chefs at Olympic village use about 250 tons of raw ingredients per meal.
Olympic village is a pretty auspicious spot for collecting foodstuffs. The chefs there are tasked with feeding 18,000 athletes, coaches and officials, and use about 250 tons of raw ingredients for each meal, according to The New York Times. The program will continue through the Paralympics, which start Sept 7.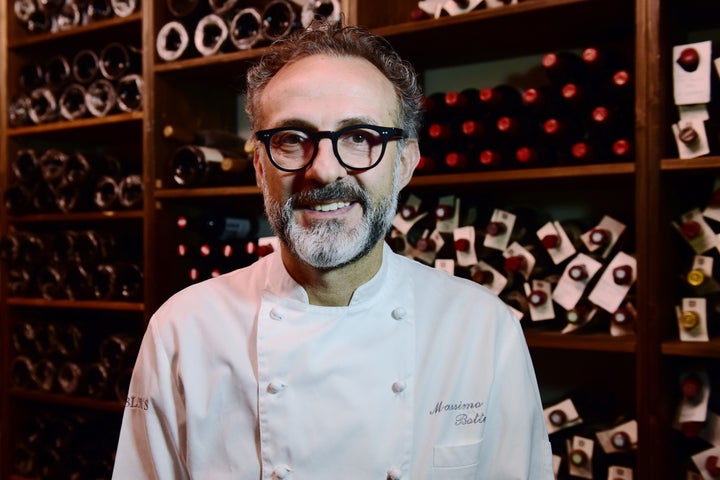 Last year, during Milan's Universal Exposition, Bottura employed a similar approach to prevent suitable food from the event from ending up in the garbage. He partnered with the Vatican and about 60 acclaimed chefs to launch the Refettorio Amborsiano (Ambrosian Refectory), a dining hall that served leftovers from the Expo to needy people in the city.
During the London Olympics, one staff member discarded 45 pounds of prawns, 30 pounds of fish fillets, 90 pounds of vegetables, and 45 pounds of meat in a single day.
He got together with David Hertz of Brazil who founded a group that empowers people in need by teaching them to cook.
At the 2012 Olympics in London alone, massive amounts of food were wasted.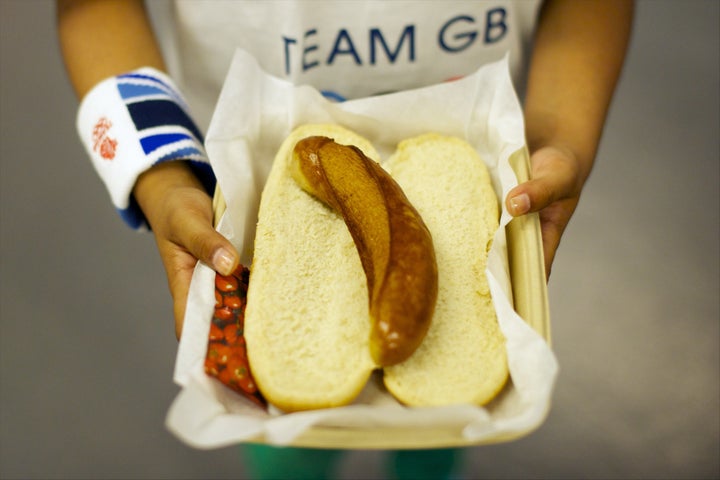 And while Brazil has made some notable gains in reducing its hunger rates, it hasn't wiped out the issue.
In 1992, there were 23 million people living with hunger. A decade later, that figure dropped to 13 million, according to a report released by FAO.  
To get his project off the ground, Bottura had to first convince the mayor of Rio to provide an empty lot. He then went on to raise $250,000. While donors were generous, the initiative ran over budget and Bottura is now working raise to $190,000, according to The Times.
While Bottura may need more funds for the operations, he's demonstrating how much value can be churned out from what was once considered "garbage."
"We mostly hope to become an example for others," Bottura told HuffPost Italy, "and that work like ours will help favor social integration through a commitment to fighting waste and redistributing resources. We would like to see the commitment to this cultural project expand and multiply all over the world."
REAL LIFE. REAL NEWS. REAL VOICES.
Help us tell more of the stories that matter from voices that too often remain unheard.