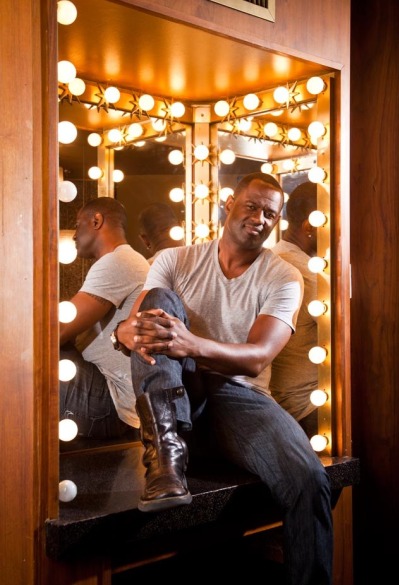 Photo Credit: Brian McKnight
I was very excited when the opportunity arose to interview R&B singer Brian McKnight. I have been a fan of his music for quite some time. I was hooked from the first song "One Last Cry" and many ever since. McKnight has sold over 20 million albums worldwide to date. What woman can't imagine McKnight asking them "Do I ever cross your mind...anytime?"
The thought of talking to him only got better when I found out he collects one of the same things I do; wristwatches (he likes calling them timepieces). Little did he realize he was about to be interviewed by a nerdy watch book author!
With the use of cell phones, it seems no one wears a watch anymore. How did you become interested in collecting them?
I was brought up to be a gentleman. That means you know how to walk, talk and dress the part. A fine timepiece is part of dressing like a gentleman. When I first made a little money, I bought my first watch which was a Rolex Daytona. It was just one of those things that said I was successful. A lot of musicians put diamonds on things to show they had money. I on the other had felt that Daytona showed I had style and I didn't need to be flashy.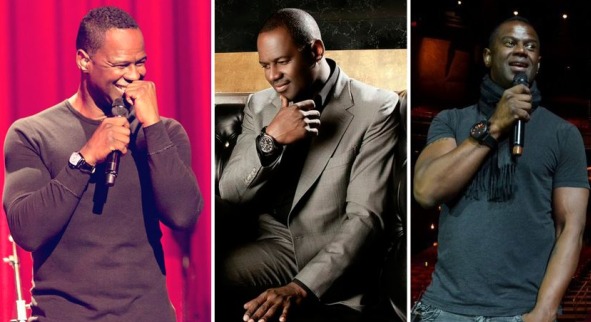 Photo Credit: Brian McKnight
You know, some people don't use the things they collect. Do you wear your any of your watches?

I wear them all. Over the years I have given many of them away as well. The Daytona was given to my dad. I also had a Tag Heuer Monaco that I gave to my uncle and a Panarai went to my brother. I purchased a pair of IWC "Big Pilot" watches. I gave one to my son for his 21st birthday. Another favorite in my collection is my Franck Muller "Master of Complications" wristwatch. My every day goto piece is a big 55 mm diving watch by Uboat
Who would you say is your favorite watchmaker and why?
I think I'd have to say my favorite IWC. They have been around for so long and the craftsmanship is top notch. A watch maker that has been in business over 100 years has to know what they are doing. When you see their watches, you notice the quality of workmanship immediately. Sadly, I think people get caught up buying name brands and spend little time learning the history behind of the watch itself.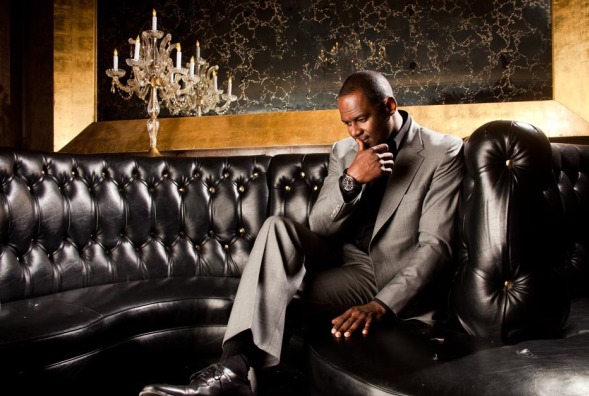 Photo Credit: Brian McKnight
If your house was on fire and you could only grab one watch, which one would it be?
Probably the Franck Mueller. I love that watch!
Thanks Brian, oh...and a copy of my book is on the way!
Check out Brian's latest single off his 15th album "Sweeter"
http://www.youtube.com/watch?v=73FUnUC3oDU
Follow Brian on Twitter @ItsBMcKnight
Or on Facebook: https://www.facebook.com/brianmcknight
Calling all HuffPost superfans!
Sign up for membership to become a founding member and help shape HuffPost's next chapter