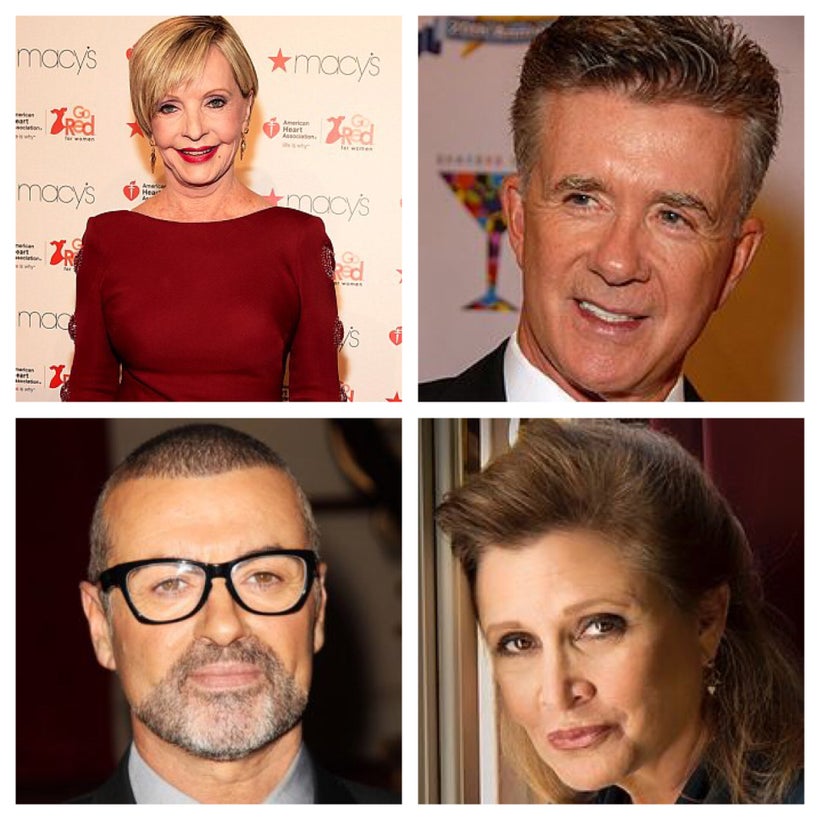 The end of 2016 has shocked and saddened us all as cardiovascular disease has taken its toll. Within a five-week period, we lost a mother, a father, one who contributed to the soundtrack of our lives and a princess. While we might not have known them personally, the impact of their loss has been felt worldwide to those who were fans. The deaths of Florence Henderson, Alan Thicke, George Michael and Carrie Fisher are just four of the estimated 17.3 million deaths worldwide caused by the leading global cause of death, cardiovascular disease. Their deaths need to empower us all to make changes and we must fight all forms of cardiovascular disease including heart disease, heart attacks, strokes and congenital heart defects that have taken those who are much closer to us – our own mothers/fathers, daughters/sons, sisters/brothers, aunts/uncles, grandparents, cousins, neighbors, coworkers and friends.
1. Learn the warning signs of a heart attack and stroke. Some heart attacks come on suddenly, while others can be more subtle and start more slowly. If there is ever a question in your mind that someone might be having a heart attack or stroke, call 9-1-1. Minutes can make a significant difference in the quality of life of a patient, so be familiar with the warning signs.
3. Know your risk of developing cardiovascular disease. While there are some risks factors that cannot be changed like your age, gender and family history, the more familiar you are with them the better you can manage your health. The graphic below outlines all possible risk factors and whether then can be modified.
4. Modify your risks to reduce your risk for developing heart disease and stroke. With the possibility of preventing 80% of heart disease, the American Heart Association's Life's Simple Seven are small steps that can create a big impact on your life.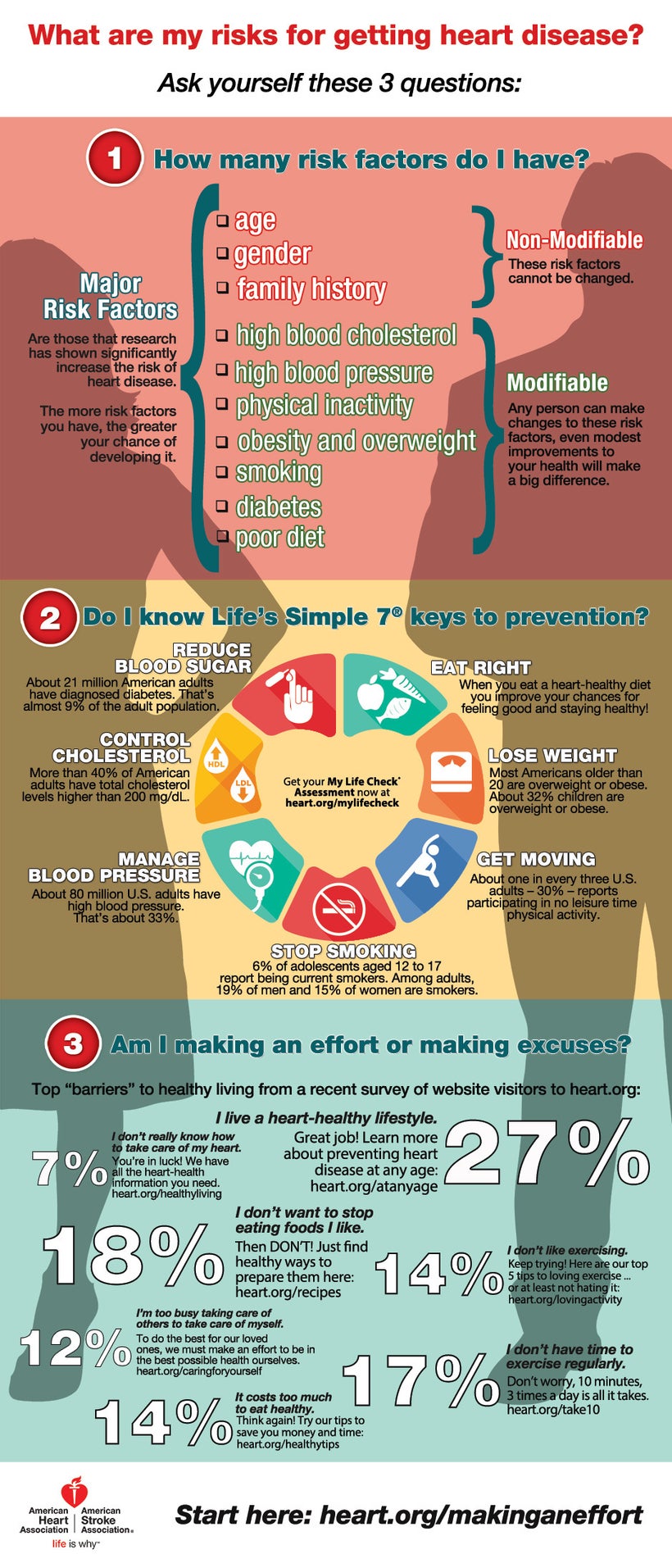 5. Donate. Whether you participate in fundraising at a local American Heart Association Heart Walk, sponsor an elementary school student participating in Jump Rope For Heart or make a general donation to the American Heart Association, every dollar makes a difference! Everyday, the American Heart Association helps fund innovative research, fight for stronger public health policies, and provide lifesaving tools and information to prevent and treat cardiovascular diseases.
Take the time to make 2017 the best year for yourself and those you love!
Calling all HuffPost superfans!
Sign up for membership to become a founding member and help shape HuffPost's next chapter
This post was published on the now-closed HuffPost Contributor platform. Contributors control their own work and posted freely to our site. If you need to flag this entry as abusive,
send us an email
.