 That's usually among the first thoughts of couples who've decided to break their vows and head for Splitsville. But, for the celebrity set, they're not talking about breaking the news to their kids or friends. Stars have the decidedly hairier task of announcing their split to the world in a statement.
"Divorce statements are often a precursor to what we will see from the couple moving forth in the days, weeks or months to come," says Ronn Torossian, the CEO of 5WPR.
But how exactly they share the news with their fans is something of an art.
Who gets to break the news? Should it be a joint statement? Are we really amicable, sweetheart?
"Celebrity divorces are tricky ground for celebrity public relations representatives," Torossian says of his third-party hand in crafting such a statement. "When we have to discuss one's ex, the parents of their child, the person who shared their bed, you have to believe that we have to tread lightly, and follow our celebrity client's instructions to the tee."
The anatomy of celebrity divorce statements reveals several key ingredients:
1. Let's pretend we're friends and we wish nothing but the best for each other. I know you just petitioned for sole custody and are trying to break our prenup but come on, let's put on a good face for our fans.
2. We lasted seven years? That's somewhat of an accomplishment, given that I've hated you for six of them. (The only celebrities to mention how many years of marriage they endured are those who were hitched for seven years!)
3. There will be paparazzi at our front door in a matter of minutes, but if we ask politely for privacy maybe they'll give it to us? (Read: wishful thinking.)
But just as much as the inclusion of the duration or privacy factor, it's equally important to leave certain details out of the statement.
"Often with celebrity divorces there's also the court of law to consider along with the court of public opinion," Torossian explains. "What we say can affect court proceedings regarding finances, children and other maritial matters."
Check out the different (or same) ways that these celebrities decided to break the news: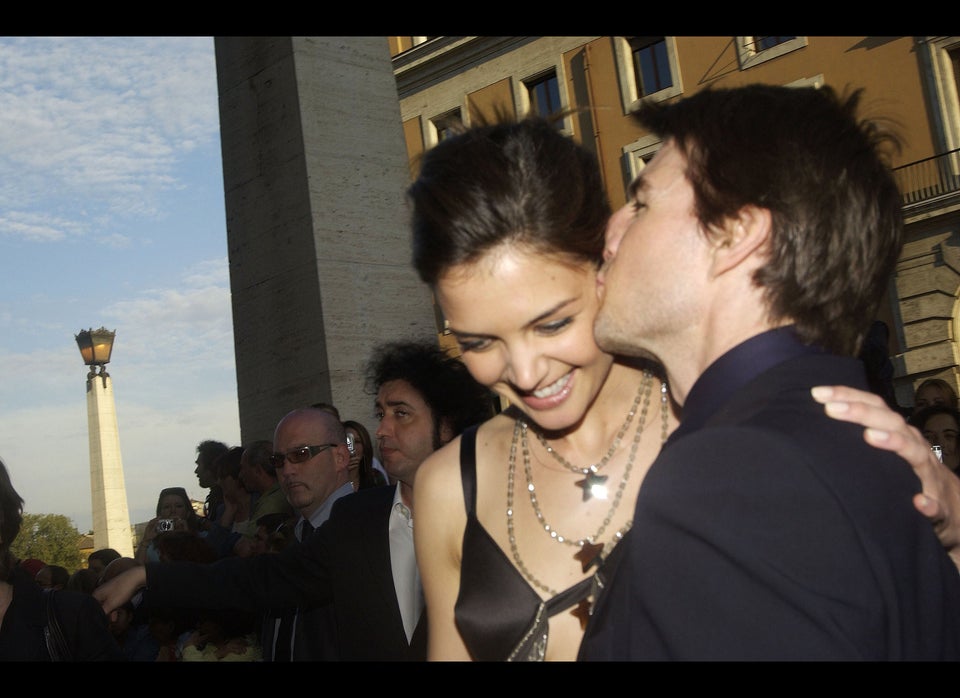 Tom Cruise & Katie Holmes