Once under the DJ's trance crowds move their feet and the power of music infuses their souls. Satisfying party goers with rhythmic sensations lures them onto a dance floor one step at a time encouraging hyper speed and pure adrenaline. The party begins and ends with the DJ leading to unforgettable nights and early mornings, but what happens once the music stops? I had the honor of speaking with fellow cancer survivor DJ Quiana Parks as she shared career highlights, her battle with cancer and how she helps give back to those currently on treatment. Amongst an evening filled with impersonations, laughter and heavy music controversies we uncovered the journey of this up and coming DJ and her prospering career.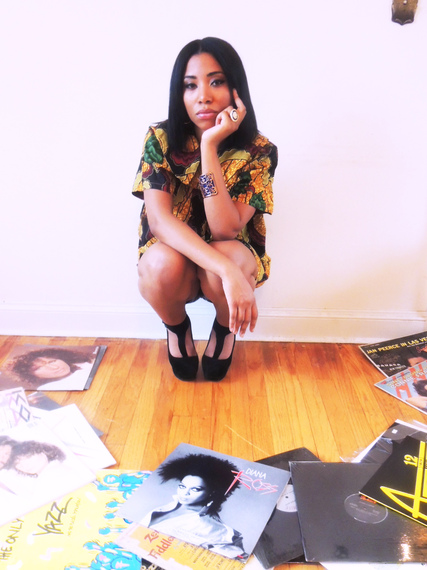 At the tender age of 19 a young Quiana was deep in conversation when she discovered a small lump on her collar. Questionable to most, the lump was misdiagnosed as a swollen lymph node. Over the course of the next few weeks the small pea-size mass grew and began to concern the young spin master. Persistent in having another look led Quiana to her life-changing diagnosis. Hodgkin's Lymphoma had developed leading to chemotherapy, and radiation treatments that consumed the rest of the year.
Pushing forward, Quiana defeated her diagnosis and pursued a career in design. Employed by notable companies such as Macy's & Beyonce's very own Dereon fashion line, the thrill of the DJ booth fascinated her. Tagging alongside a friend and keeping a close eye on her dad during sets sparked her first attempts and obviously kicked off a permanent career change. Applying for her first position in January of 2013, Quiana reached out to a random Facebook follower flyer. Scott Mackenzie immediately hired her as the Official DJ for the Grilled Cheese party hosted by Reebok. Following the success of the show, she has worked celebrity-studded parties and worked beside top DJs such as DJ Kiss and DJ Mos.
Quiana revealed that she is nowhere near her peak potential. Currently working with Dom Perignon, Def Jam, Universal Records, Puma, the popular Green House New York and The Raven clubs, this young entrepreneur has only just begun. "I want people to see me as the creative person I am, please do not box me in." Remarkable clients prove extraordinary skills but what is most impressive is her determination to put her battle with cancer on a pedestal and help shine a light on the disease. A shy smile revealed itself when I asked her most memorable moment so far in her career. "Meeting Robin Roberts" was her immediate response. Significant moments will separate themselves for a survivor, those that may not matter to most... this particular day is the exception. As Robin celebrated her first birthday post her bone marrow transplant live on the air for millions to watch, Quiana stood in the background living out her own personal dream dancing alongside the ABC anchor. "It was magical and a moment I will never forget."
Before the sun sets on another celebration, Quiana insists on helping fellow creative friends. She created The Junqui blog in hopes to inspire fellow artist and provide an outlet for their creative interest. She intends to build this brand into an actual store front where artist can work and display their recent projects. Also the opportunity to work with other cancer survivors entices her. "I'm open for traveling and meeting new people. Music is so diverse that I can offer myself in more ways than imaginable."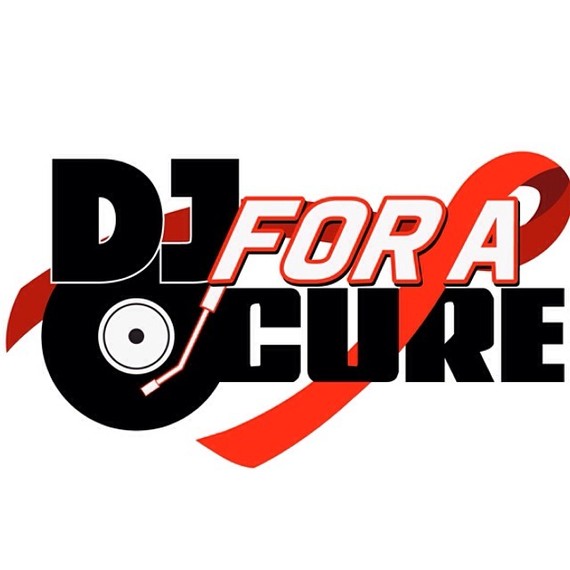 Following our initial interview, I had the pleasure of attending the amazing event Quiana and contemporary lifestyle and sports brand Puma launched together. The first annual DJ for a Cure Gallery was on February 5, 2014 and featured an 11-piece silent art auction curated by Kristin Sancken Fine Arts, where proceeds directly benefited the Leukemia Lymphoma Society. DJ for a Cure was held at the exclusive Mister H (Mondrian Soho) attracting an elite crowd including singer Luke James, model Shaun Ross and celebrity designer and stylist Ty Hunter. Bravo star Chef Roble ́ gracefully hosted and interacted with partygoers, helping direct attention to the silent auction. Quiana spun side by side with DJ JUSS, DJ KalKutta, Austin Millz, DJ KISS, DJ Nice and DJ Mos. Guests took home exclusive Puma tote bags while the maters of the mix were featured in high-end Puma technology headphones, tracksuits and tennis sneakers. Sponsor Delete Blood Cancer (@getswabbed) offered a live bone marrow swabbing table before guests started indulging in the signature "QuianaParks" ice cream flavor truck provided by Mikey Likes It Ice Cream.
As liberating as it is to surrender your soul to the vibrant sounds of a DJ, it's much more exhilarating to be in the company of a woman who kicked cancer's ass. "Over one million Americans are living with or are in remission from leukemia, lymphoma or myeloma and only 30 percent survive," says Parks. "I am lucky enough to be a part of that small percentile and will do all that I can to put an end to cancer!"
DJ for a Cure collected over $5,000 in donations and sold pieces from artists Lee Trice, Hunter Speagle, Kristin Nazarevskaia and Ben Hotchkiss in efforts to potentially banish the dreadful disease. As the music faded into the night, we congratulated Quiana for her overall success, and wished her a healthy career as she strives to deliver her signature booty-shaking sound internationally.
Follow DJ Quiana on all social media.
Instagram: @quianaparks
Twitter: @quianaparks
Special mention to those who made DJ For A Cure such a success: @puma, @llsusa, @djforacure.
Related
Popular in the Community