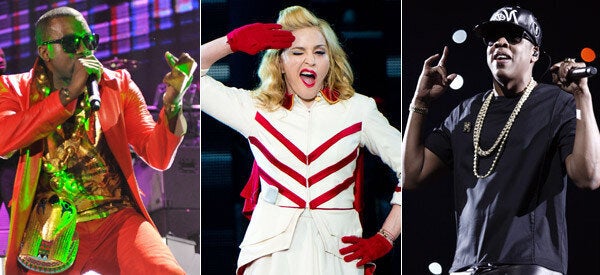 Earlier this year, Madonna was slammed for her references to MDMA, the active chemical in ecstasy, both during a live show and in the title of her latest album, MDNA, a sly pun on the illicit substance. But few blinked an eye when Jay-Z rapped that "MDMA got you feelin' like a champion" on 2009's beloved Big Apple anthem "Empire State of Mind."
And news that Kanye West debuted a track called "Perfect Bitch" generated countless headlines this month, despite the fact that the song has yet to be released. Meanwhile, Kanye's "Watch the Throne" collaborator Jay-Z is more often portrayed as a doting dad these days, even though he's used the derogatory term for years and recently denied reports that he plans to stop. He's got 99 problems, but bad PR isn't one.
So, why is it that certain stars come under fire more readily than others?
"The media and celebrities together create personas for people" said Ronn Torossian, CEO of 5WPR, one of the 25 largest public relations firms in the country. "Jay-Z is the drug dealer made good. He's married to Beyonce, and the perception of Jay-Z today is that he's a good guy, so even if there was a rumor about him, say, cheating on Beyonce, that story would be less apt to run than one about a playboy."
Torossian notes that celebrities have varying levels of leeway based on the image they've cultivated. "Both Madonna and Kanye West are people who say or do outrageous things, and of course it's going to follow them," he said. "Once you court controversy and you're seen as a scandalous person, it's hard to get away from that."
And of course, it's hard to expunge the image of Kanye unceremoniously disrupting Taylor Swift's acceptance speech three years ago at the MTV Video Music Awards. "In a sense, that's pop culture history," Torossian said. "It's a great visual. I think it's going to be hard for him, at least in the next four or five years, to overcome it."
And then there's his very public romance with a certain reality television queen. "If you're not courting controversy, then clearly Kim Kardashian isn't the person to be involved in a relationship with," Torossian said.
But it's Jay-Z's love life that has taken his image in the opposite direction. "If Jay-Z wasn't married to Beyonce, his brand would be much different," Torossian said. "His career trajectory would be much different. Imagine if 50 Cent was married to Halle Berry, what his brand would look like. You take Jay-Z, who's a reformed drug dealer and he's now pictured with Warren Buffett and the president of the United States."
Torossian observes that people mellow with age. And for those who bid adieu to their provocative antics early on, there is hope: "Angelina Jolie, only a few years ago, was making out with her brother on the red carpet. She was walking around with a vial of Billy Bob Thornton's blood around her neck. And then she took Jennifer Aniston's husband. And she's not seen as scandalous. She's a responsible person."
But Jolie's transformation from wild child to humanitarian role model has been a gradual change aided by her charitable work and maternal image. "She and Brad Pitt are clearly really in love," Torossian said. "It's harder to bash someone when they're constantly helping people and giving back, and it's not just for the cameras. It's authentic, and you see it. Every picture you see is of her holding hands with a flock of children."
While Jolie managed to tone down her image early on, Madonna is as incendiary as ever at 54 years old. "There are certain people who, once you hit a certain age and you're still seen as wild, you're still seen as scandalous, it's hard to overcome it. Once you pass that mid-20s range, your ability to change your brand gets harder," Torossian said, adding that, for a young star like Kristen Stewart, who is currently embroiled in a cheating scandal, a public relations disaster is much easier to overcome. "If you take someone like Stewart, who is a 20-something-year-old girl, in three, four, five years, can she change her brand? Absolutely."
Sometimes, of course, it's difficult to pinpoint exactly why celebrities elicit the reactions they do -- which can make it harder to shake a problematic persona.
"They call us spin doctors, and as for a medical doctor, every patient is very, very different," said Howard Bragman, longtime Hollywood publicist and vice chairman of Reputation.com. "You can have 100 patients and give them a drug and 99 will be cured, and one will drop dead. Everybody has different DNA, with the public and with the media."
Various factors come into play with regard to how stars are judged. "A lot of it is their history, a lot of it is expectation. Some of it is who their core audience is. Some of it can be racist. Some of it is sexist. There's a million different reasons," Bragman said, noting it's these factors that can make a publicist's job complicated. "It's a reason why PR work has to be very specific to the client. You can't just throw out a program and say 'here's how we handle this.' Because it doesn't work that way in this world."
Adam Hanft, CEO of Hanft Projects and a Huffington Post contributor, says it's possible for celebrities to reinvent themselves through a combination of what he calls "the three H's": humility, humor and hard work.
"Americans want to see modesty and contrition, if appropriate," Hanft said. "We want to see a sense of humor, because self-deprecation is something we all value. And we want to see hard work, meaning that someone spends serious time and effort at both their craft and at giving back. Sean Penn is a good example. He's had huge issues with the media, but his reputation is strong because the work he's done in Haiti shows deep commitment. He hasn't been a phone-it-in celebrity volunteer."
And as for Madonna and Jay-Z, Hanft observes, "I think there's a strain of misogynism at work here. Madonna has outlived the culturally prescribed shelf-life of sexuality, so she's attacked at every turn. As an older woman with overt sexuality who 'doesn't know her place' she is seen as threatening."
But Hanft says there's also possibly a simpler explanation: "Jay-Z is expected to rap about MDMA, and he's cooler than Madonna, so he's cut a lot of slack."
CelebrityPhotos Of The Week: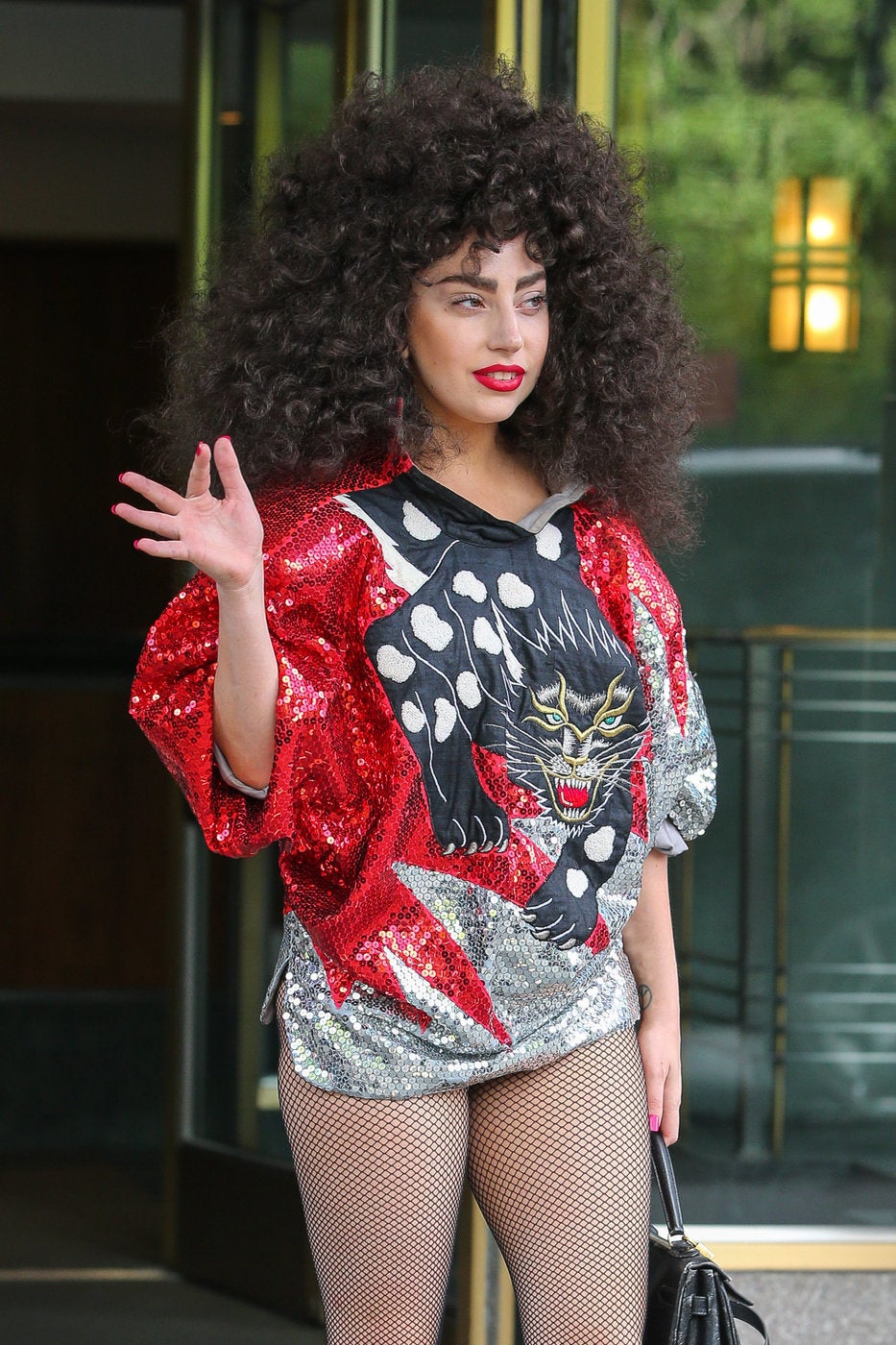 Celebrity News & Photos
Related