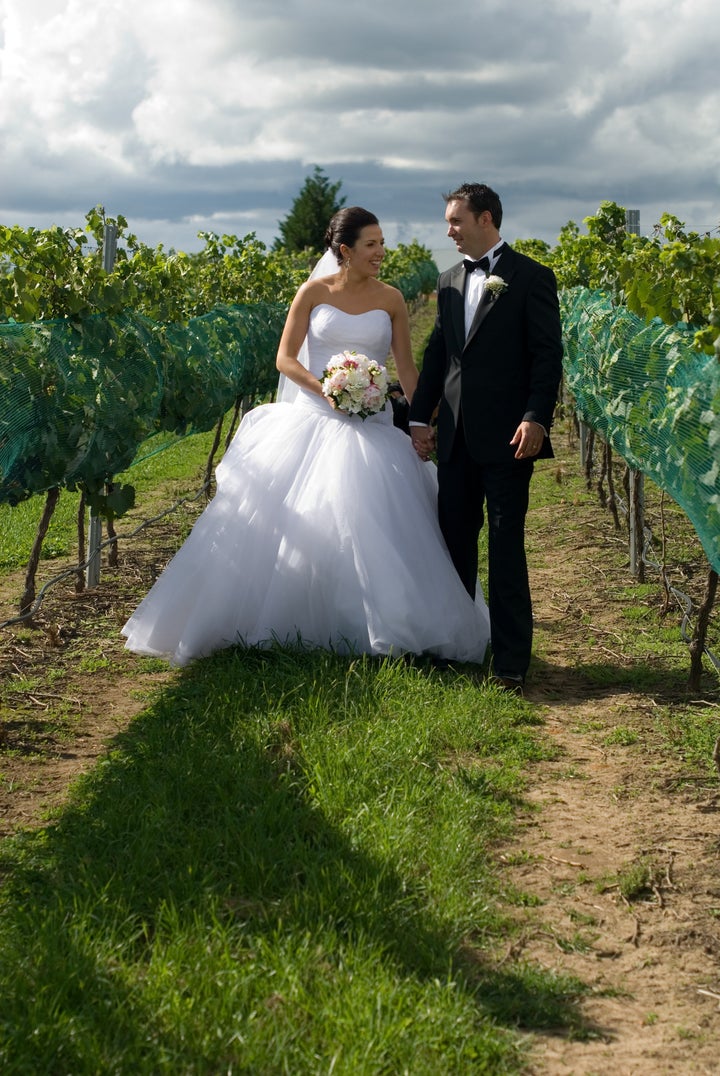 Celebrity weddings fill the pages of tabloid magazines with fabulous wedding details, design elements and expert advice from the wedding professionals who create these magnificent settings. Over the past 25 years party planner extraordinaire Colin Cowie has designed and planned some of the most amazing parties the world has ever seen, including a number of A-list weddings. I asked Colin to share some of his expert advice on how a bride -- with any size budget -- can have an unforgettable wedding. Here's what he had to say:
You've worked on a number of celeb weddings, what are some of your favorite details these A-list couples included?
With Alyssa Milano, we had two bouquets ready for her and she decided just before she walked down the aisle which bouquet she was going to carry.

For the wedding of celebrity chef Jean-Georges Vongerichten, he baked a loaf of bread using the spices that most reminded him of his wife and it was served as a ritual during their ceremony.
What's the #1 wedding detail that a couple should definitely include in their big day?
Rituals. I love rituals because they bring us all closer together. There is something about a group participating in a group activity that gets everyone on the same wave length and allows them to tune in spiritually together. A ritual is a great way to add meaning and personality to a ceremony.

Are celebrities toasting with champagne? And if cases of champagne aren't in a couple's budget, what are some affordable cocktail or bar options they should consider?
Champagne is usually the go-to beverage of choice at a reception; however, with bartenders becoming rock star mixologists the cocktail has had a remarkable comeback. One of my favorites is to set up a martini or caparinia or mojito bar and name each cocktail after each bridesmaid. The more the merrier!

For couples who can't afford a cake by Sylvia Weinstock, what would you suggest they include in their wedding cake's design?
There are so many ways around this one. You can purchase a simple three-tier stacked wedding cake from a baker and decorate it with fresh flowers or even sugared flowers and fruit. This is easy to do and relatively inexpensive. Clearly the idea of the cupcake is a big money saver, but you can also create a small token wedding cake and have it be the focal point of a candy or dessert bar which is a current big trend.
Do flowers have to be over the top? Are their some affordable floral decor options a couple on a budget should consider?
Flowers can be very costly, but again by being creative there are many ways to find beauty without masses of expensive flowers.

For a large table centerpiece on a budget I prefer the idea of a table scape to a single vessel filled with flowers. By taking several small different size and shaped containers that work well together, pack them abundantly with a different type of flower in each vessel. Use the most expensive in the smallest and the least expensive in the biggest. Use materials like spider mums, roses, and foliage which are not expensive and brings it alive by incorporating lots of candles. Taper candles in candlesticks, pillar candles and fill in with votive candles. For added glamor on a long banquet style table use a back-of-door mirror -- you can get them at IKEA -- as the base and fill in with the same ingredients for a spectacular table. You can also add small bowls of berries of fruits in between too.

After the ceremony it's all about the party. What are your top tips on making your reception rock?
I am very good at this and one of our specialties is the energy level at a party. After the dinner is served and we are ready to rock I do several things: A change in the energy and set-list for the music to play something that everyone will relate too. Either a great standard to a fabulous current top 40 song. Make sure the lights are dim, and kick the moving lights into high gear. Pass out tray after tray of fabulous shooters. I like espresso tequila shooters since they really boost the crowd with energy. Make sure the entire bridal party is first on the dance floor to get everyone in the mood. Two hours into the dancing serve a fun midnight snack, such as grilled cheese sandwiches, mini steak and egg croissants or sliders and you'll get another hour of dancing!
Below, a photo from one of Colin Cowie's gorgeous weddings by photographer Colin Wilson: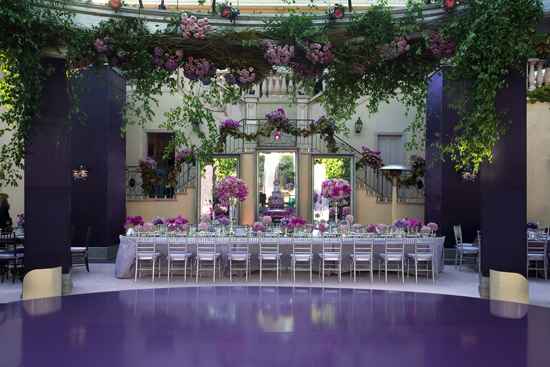 Popular in the Community