In a series of videos calling for an end to fracking, celebrity environmental advocates demanded several elected officials explain "what the frack" they're thinking by supporting the controversial gas- and oil-extracting process.
Celebrities including Marisa Tomei, Darren Criss, Lance Bass, Daryl Hannah, Amy Smart, Hayden Panettiere and Wilmer Valderrama star in the videos calling out President Obama and governors Jerry Brown of California, Andrew Cuomo of New York and John Hickenlooper of Colorado for not banning fracking.
Governor Brown recently signed into law California's first fracking regulations, requiring oil companies to obtain fracking permits, alert neighbors, test groundwater, publicly disclose chemicals used and study the fracking's environmental impact. But environmental activists say the practice needs to be banned outright.
The videos were produced by the Environmental Media Association, Food & Water Watch, Environment America and Americans Against Fracking, a national coalition of environmental groups fighting to end the practice that they argue pollutes the water supply and produces excessive climate change pollution.
"We're proud to stand with some of our favorite actors to take a stand against this toxic, senseless practice," Food & Water Watch Executive Director Wenonah Hauter said. "To date, nearly 400 communities in the United States have taken action against fracking, and that number will only grow as more and more people realize we need to curb global warming by lighting our futures with clean, truly renewable energy resources."
Related
Before You Go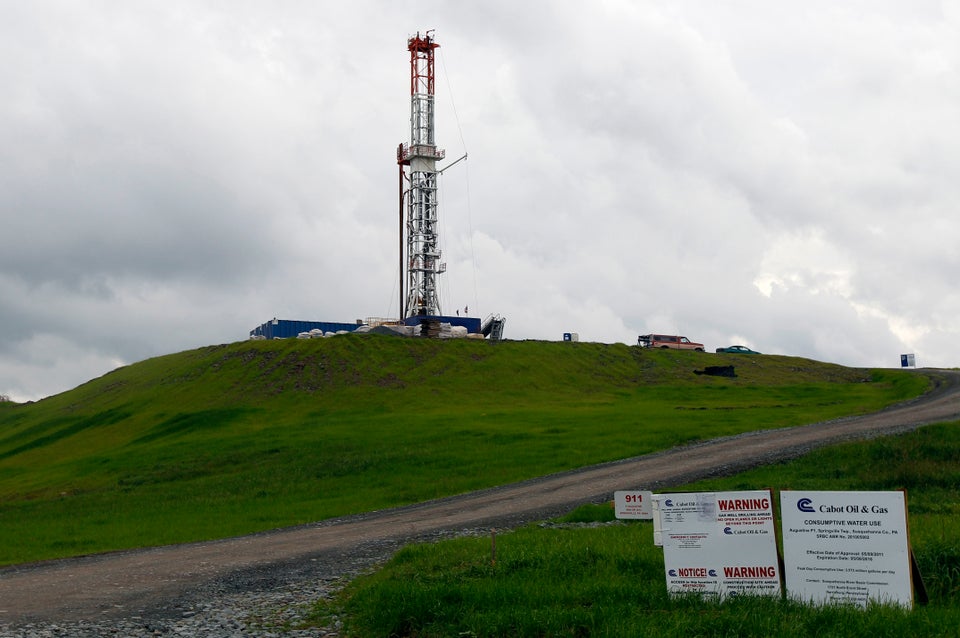 Drilling And Fracking Photos
Popular in the Community