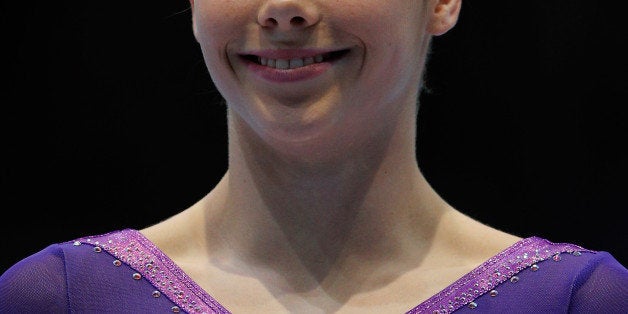 The person who leaked naked photos of about 100 female celebrities this past weekend, including the actress Jennifer Lawrence and the model Kate Upton, could face an array of criminal charges and dozens of years in prison if caught.
The identity of the hacker or hackers is still unknown. But if previous celebrity hacking cases are any indication, those responsible for stealing and leaking the photos could face numerous charges, including computer hacking, wiretapping and identity theft. The hacking charges alone carry a maximum sentence of 20 years in prison for each count, according to Mark D. Rasch, a former federal cybercrime prosecutor.
The hacker also potentially faces charges of distributing child pornography -- which carry a maximum sentence of up to 20 years in prison for each count -- because one of the victims, Olympic gymnast McKayla Maroney, was reportedly underage when the photos were taken.

"If you charge them with computer hacking for each unauthorized access to a computer and the theft of every single picture they stole, you could impose a sentence of hundreds of years," Rasch said.
However, many hackers plead guilty to receive reduced sentences, and authorities must first catch the person or people responsible. Rasch said celebrity hackers "tend to be a little easier to catch" than other hackers because they like to brag about their work in chat rooms. In the latest case, Apple says the celebrities' accounts were breached individually, which Rasch said could have created more opportunities for the hacker to leave behind digital clues.
"He hacked many different accounts, so all he had to do is mess up once to leave a trail," Rasch said. "There's enough publicity and people looking for him to make it fairly likely he will get caught."
If the hacker is caught and convicted, the punishment would depend on sentencing guidelines that consider factors such as whether this was his first offense, the number of photos stolen, how widely the images were distributed and the dollar value of the damage caused, Rasch said.
In recent celebrity hacking cases, the prison sentences have ranged from less than a year to a full decade.
The hacker who broke into Paris Hilton's cell phone in 2005 and leaked her contacts' phone numbers on the Internet was just a teenager. He was sentenced later that year to 11 months in a juvenile facility.
In March 2014, Jared Abrahams, 20, was sentenced to 18 months in prison after pleading guilty to hacking the computers of several women, including a former Miss Teen USA, and secretly photographing them. Abrahams had threatened to post the pictures online unless the women sent him nude photos and videos as part of a so-called "sextortion" scheme.
In what appears to be the most punitive sentence thus far in a celebrity hacking case, Christopher Chaney was sentenced to 10 years in prison in 2012 for hacking the email accounts of about 50 celebrities, including actress Scarlett Johansson and pop singer Christina Aguilera. Chaney also posted nude photos of Johansson online.
Prosecutors asked for a six-year sentence after Chaney pleaded guilty, but a judge sentenced him to 10 years instead, saying Chaney had shown a "callous disregard" for his actions.
At Chaney's sentencing hearing, Johansson gave a tearful videotaped statement that was played in court.
"I have been truly humiliated and embarrassed," Johansson said. "I find Christopher Chaney's actions to be perverted and reprehensible."