There are plenty of celebrity couples who have gotten together after playing romantic leads (Brangelina, anyone?) But it doesn't always take a multi-million dollar picture or a glamorous Hollywood party for celebrities to fall in love. In fact, some stars have "how we met" love stories based on random coincidences that are almost too sweet to believe. Here are some of our favorites:
1. Actress Carey Mulligan and singer Marcus Mumford were childhood pen pals.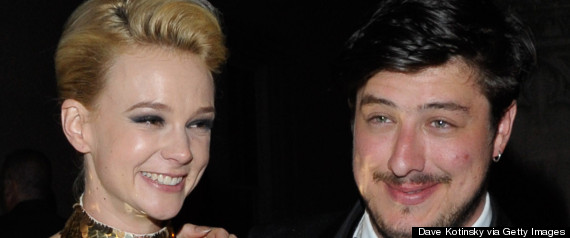 In a story so perfectly mushy, not even Nicholas Sparks could have written it, Mulligan and Mumford were childhood pen pals who lost contact. After they each became famous, they met again as adults. They fell in love, of course, and were married.
2. Matt Damon met his wife, Luciana Barroso, at a bar on Miami Beach. She was the bartender.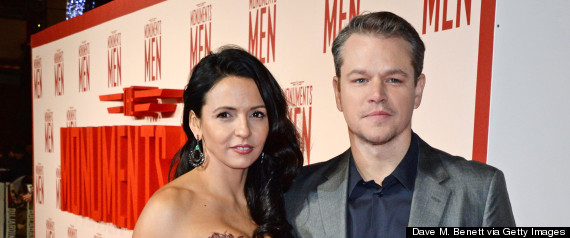 Damon met his wife, Luciana Barroso, at a bar on Miami Beach in 2003, where the star was filming "Stuck On You." A few crew members convinced a reluctant Damon to go out for a beer. He almost refused. Once he saw Barroso, who was working as a bartender, he was smitten. They married in 2005. He says, "The moral is that when you're tired, suck it up and go to the bar because you might meet your wife."
3. David Beckham fell in love with wife Victoria when he saw her in a Spice Girls music video.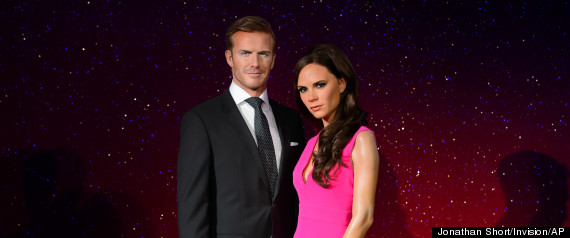 Though the two first met at a Manchester United charity match back in 1997, David has confessed to falling in love with Victoria at an earlier date -- when he saw her in the Spice Girls' music video for "Say You'll Be There." He recalls thinking, "That's the girl for me and I'm going to get her! She's my idea of perfection. I knew that if she wanted me, we would be together forever."
4. Patrick Dempsey met his wife, hairstylist Jillian Fink, when she cut his hair.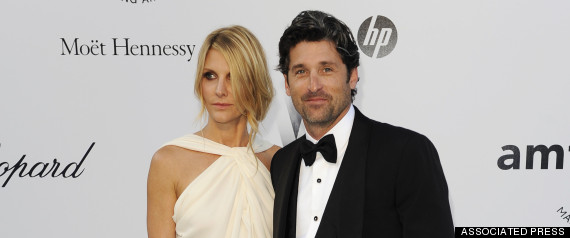 5. Kate Moss met rocker husband Jamie Hince thanks to Google.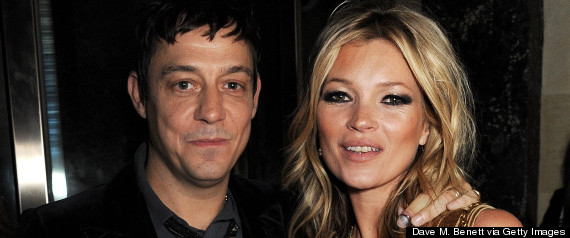 Moss told Vanity Fair that she met The Kills drummer thanks to a random Google search. She said, "I was at my friend's house in the South of France, and we were Googling men. And I went, "Ooh, I like the look of him." Guess he liked the look of her, too; the pair were hitched in 2011!
6. Michael Caine saw Shakira Baksh in a Maxwell House coffee commercial and fell in love.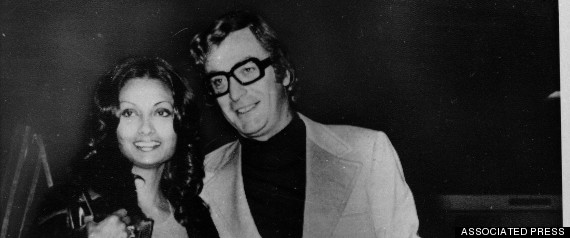 Michael Caine saw Shakira Baksh in a 1971 television ad for Maxwell House coffee. He was so taken with her that he was prepared to fly to Brazil, where the commercial was shot, to find her. Luckily, she happened to live a mere mile away, and a mutual friend connected the two.
7. Talent agent Jim Toth met wife Reese Witherspoon while apologizing for his drunk friend who had been hitting on her.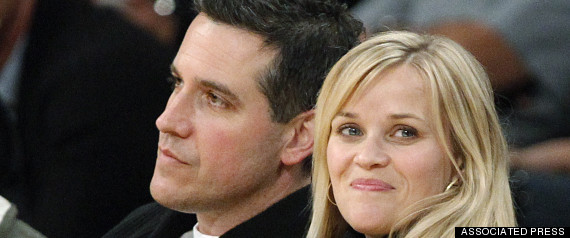 8. "Grey's Anatomy" star Ellen Pompeo and music producer Chris Ivery met at the grocery store.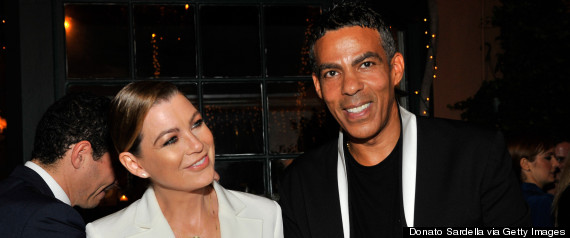 Their story is heart-warming (or terrifying, depending on how many times you have personally gone to the grocery store in pajamas and missed the chance to meet your one true love). Four years after bumping into each other at a Los Angeles grocery store, the pair married.
9. Cynthia Nixon met future wife Christine Marinoni at a political rally.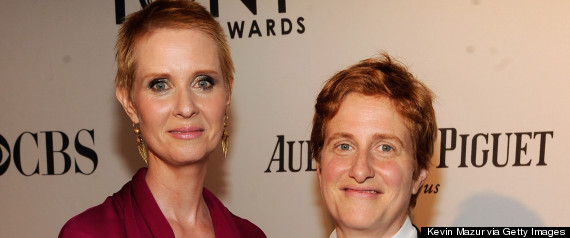 According to the New York Daily News, the "Sex and the City" actress met future wife Christine Marinoni while attending a political rally about education budget cuts. At the time she was with partner Danny Mozes, and had never been with a woman. Of falling in love with Marinoni after previously dating only men, Nixon says "It wasn't something in me that was waiting to come out. It was like, this person is undeniable. How can I let this person walk by?"
10. Scarlett Johansson and Romain Dauriac met through their tattoo artist, Fuzi Uvtpk.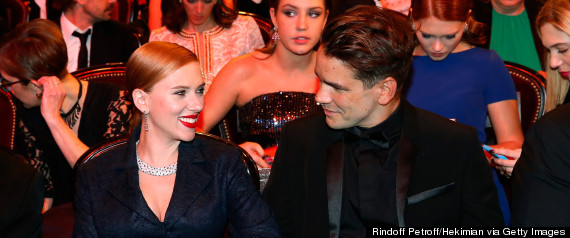 It was love at first tat! According to Glamour, Scar Jo met Romain Dauriac through tattoo artist Fuzi Uvtpk. Apparently, the tattoo artist gave Johansson a tattoo of a horseshoe and the message "Lucky You," and Dauriac a tat that read "Lost Illusions."
Before You Go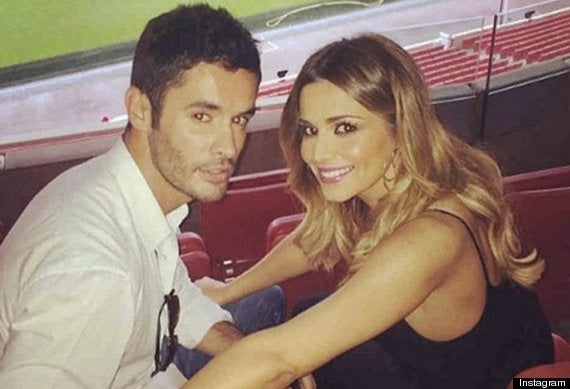 Celebrity Hook-Ups From 2014