Charlize Theron was recently photographed running errands around town with her young son, Jackson, perched on her hip. The 37-year-old actress is always stunning, even more so lately with her pixie haircut. Her oversized sunglasses, zebra-emblazoned sweater and skinny jeans were ideal for a busy afternoon. But it was her son -- who wore a newsboy cap, colorful socks and cool sneakers -- whose style we were really coveting.
What is it that makes these mini trend-setters so stylish? Read on to find out.
1. They're not afraid to mix bold patterns. Like animals and J. Crew acolytes, kids are drawn to bright, shiny things. And they tend to put as much "pow" in one outfit as they possibly can. A few years ago, we might have laughed, but with the rise of style icons like Solange Knowles, we are rushing to copy kids' freewheeling style.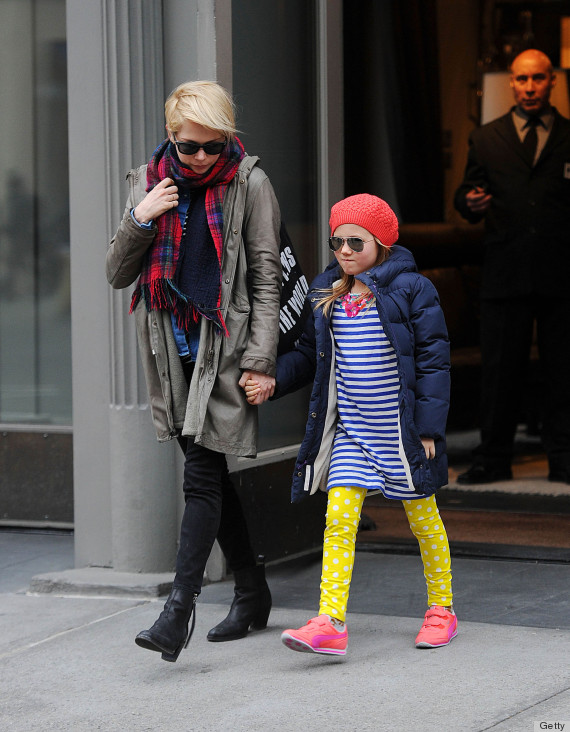 2. Bright colors are their go-to. Kids don't really "get" neutrals. It's not often that you put your tots in black or beige; instead, they wear orange, fuchsia, yellow and red with abandon. Take a page from their books and add a pop of color into your look. A bright green pair of heels or a neon bag will garner attention, trust us.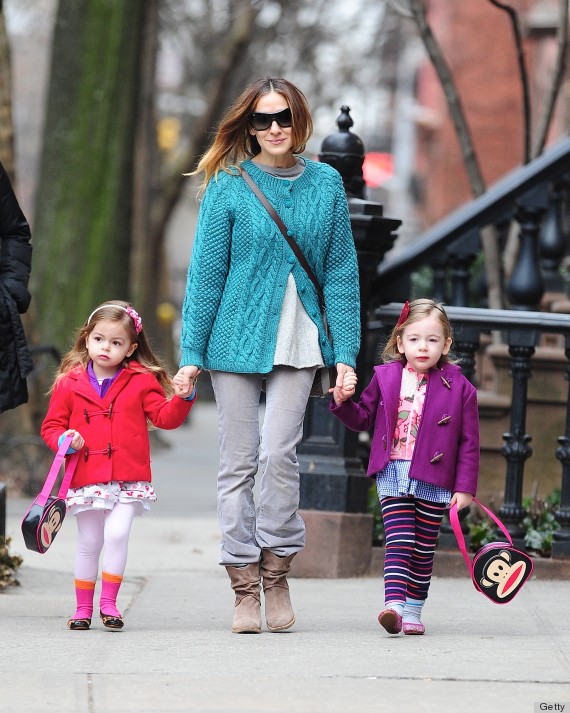 3. Their hair is amazing. It has yet to be damaged with color or manipulated, and chances are, those sun-streaks are totally natural. They don't need to strive for bedhead with products -- they just have it, thanks to naps in their car seats.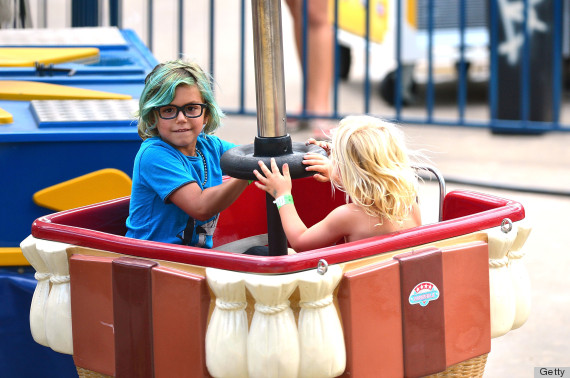 4. Dress up isn't just for Halloween. Kids love to leave the house wearing superhero capes and tulle tutus (sometimes in the same outfit). We aren't suggesting you head out in Spidey's mask, but why not layer your A-line skirt over a subtle layer of tulle for a bit of volume?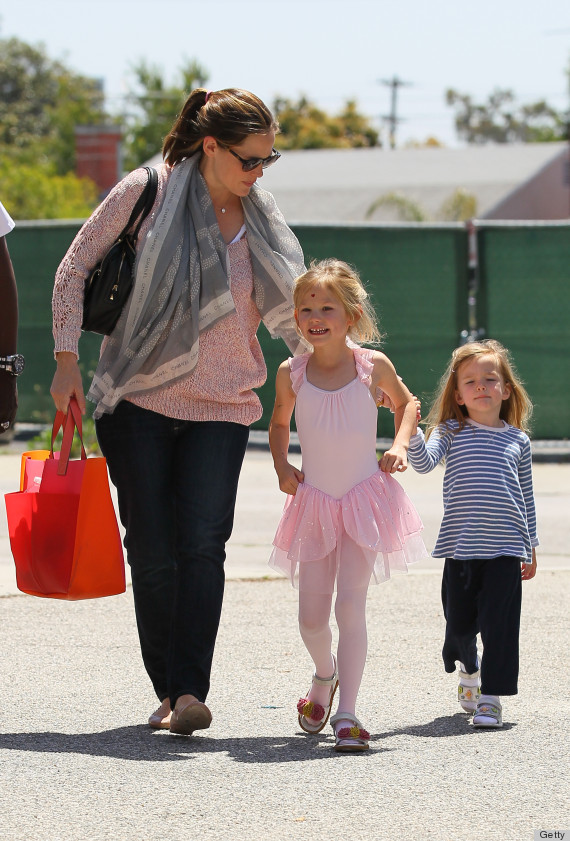 5. Rompers and jumpsuits are made for kids. What might be silly on adults (we're looking at you, J. Lo) is perfect for kids for whom buttons and zippers just add more hassle when getting dressed in the morning.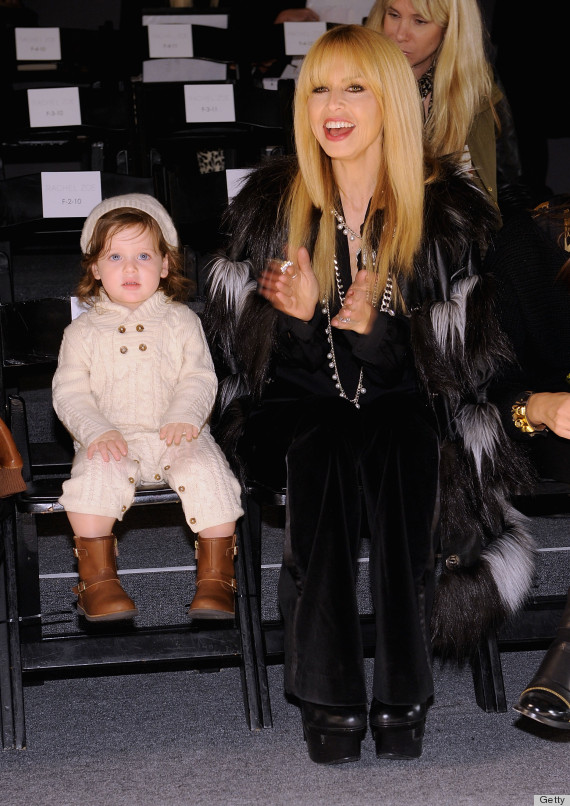 6. Their accessories are awesome. Whether it's a doggy purse or a monkey backpack, kids' accessories are loud and proud. They can get away with mohawk hats. Adults can't, but that doesn't mean that we can't inject a touch of whimsy into our outfits with a colorful pair of cat-eye sunglasses or patterned tights.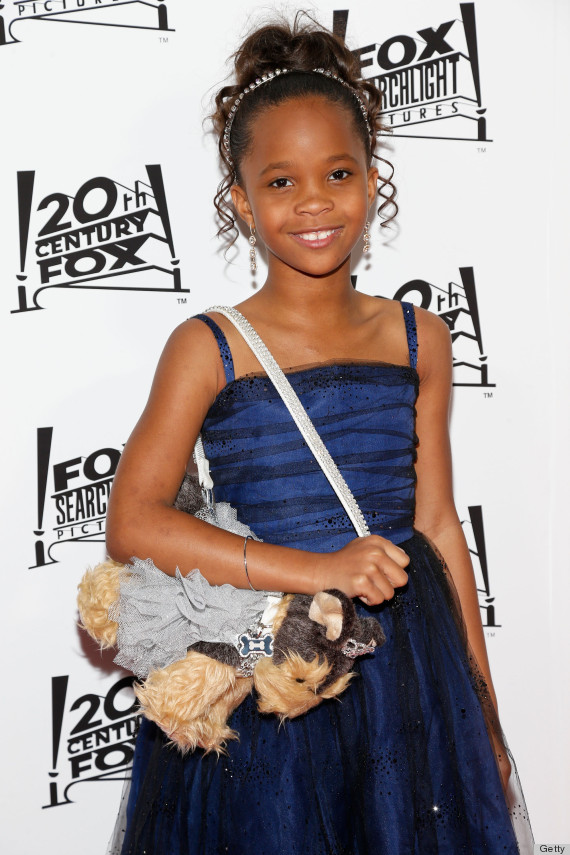 7. Kids don't give a sh*t. That's the secret: They have self-confidence through the roof and have yet to listen or give credence to messages on what one should or shouldn't wear. Moreover, the point must be made that everything is cute when it comes in a mini-size.
Check out more stylish kids here: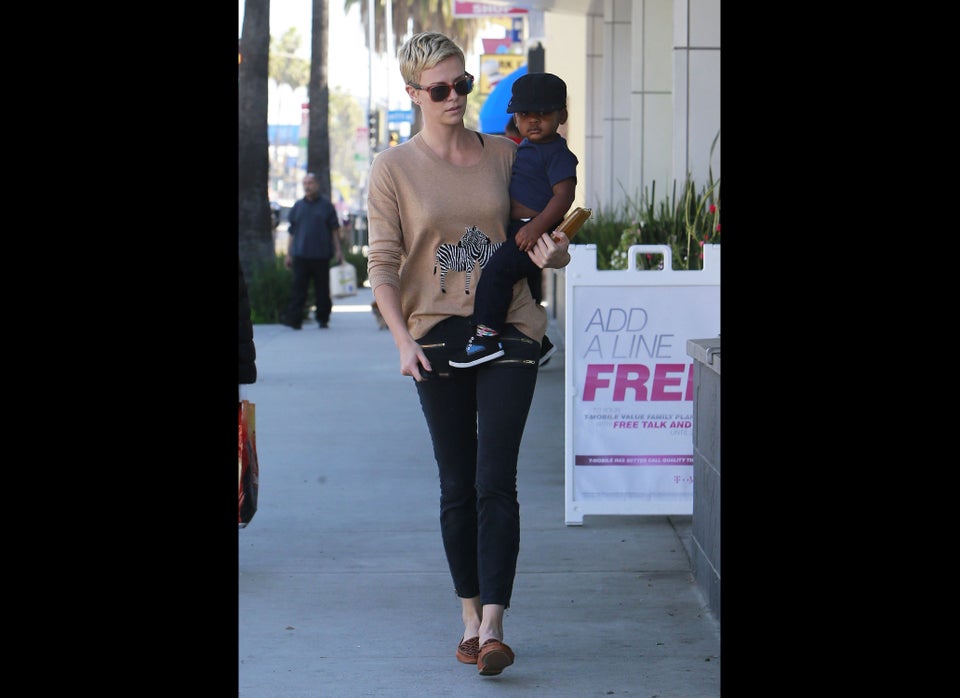 Celebrity Kids: Out And About