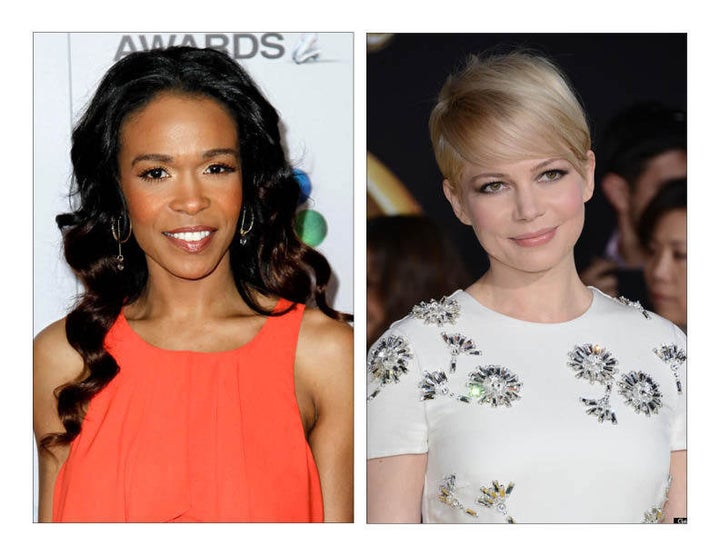 It's hard enough to keep the revolving door of Hollywood hotshots straight, and nearly impossible when those stars have almost identical names -- especially when you don't have instant access to their IMDB pages.
From the Dermot(t)s to the Kellys, here are a few prime examples of these common moniker mixups, along with some handy tidbits that break down exactly who's who. Let us know which confusing pairings we've left out, and perhaps we can extend our guidebook to include your own celebrity jumbles.
Dermot Mulroney, Dylan McDermott and Dean McDermott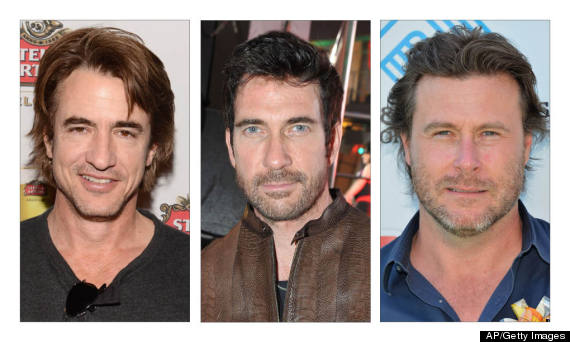 This one's nearly impossible, so we don't blame you if you're perplexed by this trio of alliterative actors. Even "Saturday Night Live" latched onto the brain-teaser with the 2012 sketch "Dylan McDermott or Dermot Mulroney?" Two of them have starred opposite Julia Roberts (Mulroney in "My Best Friend's Wedding" and McDermott in "Steel Magnolias"), while the other (Dean McDermott) is best known for being married to Tori Spelling.
Mira Sorvino and Mena Suvari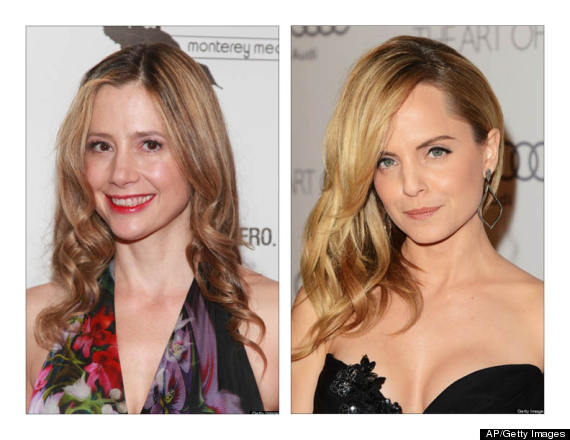 Don't even pretend like you can tell these two apart. But we will give them this: Both actresses have seen their fair share of success, even when their fans aren't sure which one they're looking at. Mira Sorvino won an Oscar in 1995 for the Woody Allen film "Mighty Aphrodite," but she's probably best known for claiming to have invented Post-It notes in "Romy and Michele's High School Reunion." Mena Suvari hails from "American Pie" fame and was praised for her role in the 1999 Best Picture winner "American Beauty."
Minka Kelly and Moira Kelly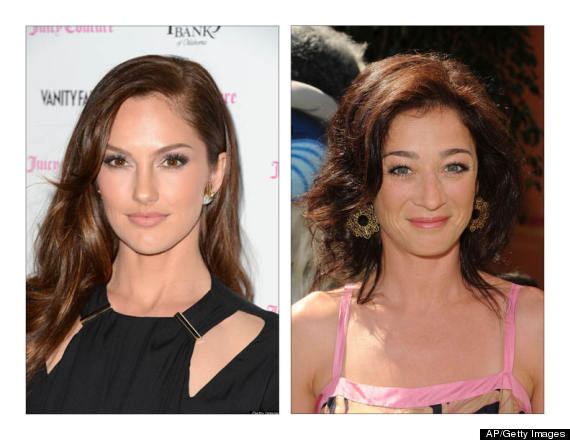 If you Google "Minka Kelly and Moira Kelly," this first item that comes up is a forum titled "Is Moira Kelly Minka Kelly's mom?" The answer is a definitive no, as Moira is a mere 12 years older than her similarly named counterpart. That probably only adds to the mass confusion, though. Minka is best known for portraying Lyla on "Friday Night Lights" and starring in the critically panned 2011 thriller "The Roommate." Moira held a starring role as media consultant Mandy Hampton on the first reason of "The West Wing" before moving on to a six-season run on "One Tree Hill."
Michelle Williams and Michelle Williams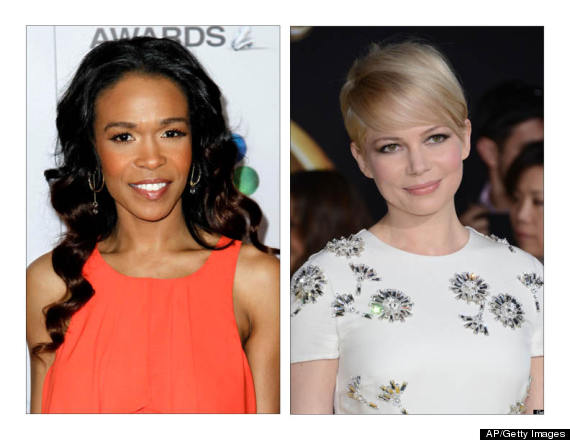 You knew this one was coming. One of these Michelles is a Grammy-winning but often beleaguered Destiny's Child songstress, while the other is an Oscar-nominated actress known for her roles in "Brokeback Mountain," "Blue Valentine" and as Marilyn Monroe in "My Week With Marilyn." Both Michelles are 32, and when either of them is mentioned in conversation without context, the automatic first response is: "Which one?"
Jason Alexander and Jason Alexander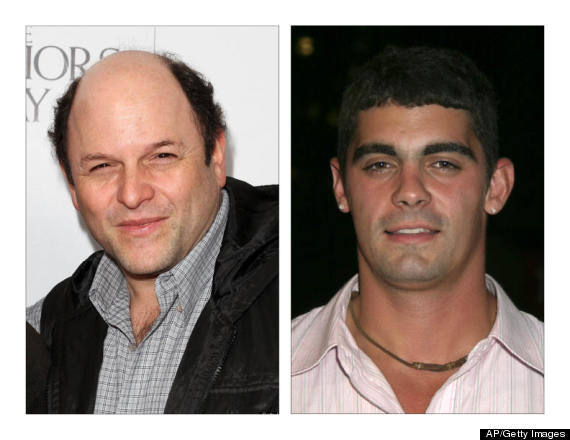 OK, we know you aren't truly confused as to which one of these gentlemen is an Emmy-nominated "Seinfeld" actor and which one was married to Britney Spears for all of 55 hours. We really just wanted to remind you how much of a nutcase Britney Spears is. (And apparently so is her ex-hubby. Alexander told ABC News last year that he was "in love with her" during the marriage and that he "feel like she felt the same way.")
The Wayans brothers Don't lie! You know you can't tell these guys apart. You won't remember this later, but if you insist on knowing, it's (clockwise from left) Damon, Keenan, Marlon, Shawn and Damien.
Elisha Cuthbert and Eliza Dushku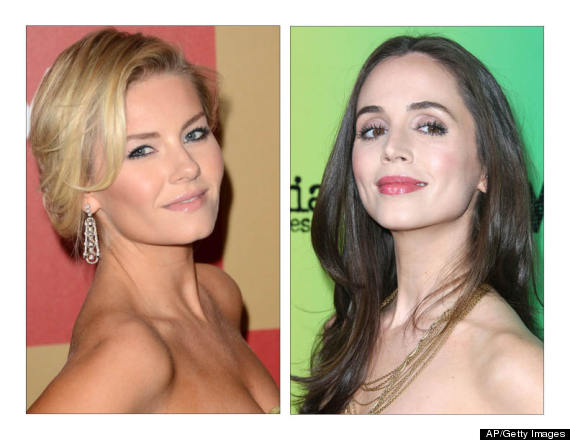 The résumés -- and the hair colors -- make these two fairly distinct, but without photos, it can be hard to recall which one hails from "Buffy the Vampire Slayer" (Dushku) and which rose to fame on "24" (Cuthbert). Dushku went on to headline "Tru Calling" during the two seasons it ran, but you might remember her best for her cheerleading role in "Bring It On." Cuthbert has managed to squeak out a few headlining gigs, namely "The Girl Next Door," "House of Wax" and her current spot on "Happy Endings."
Vanessa L. Williams and Vanessa A. Williams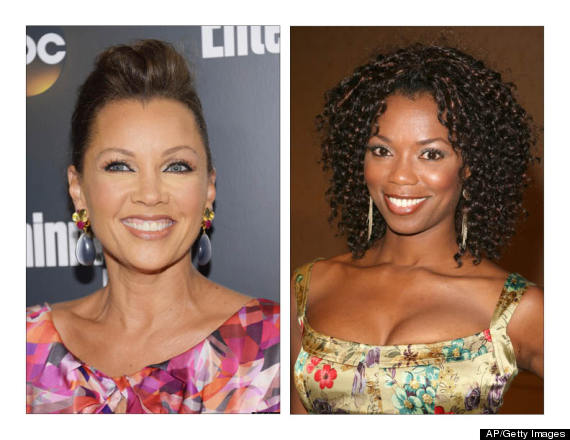 Thank goodness for the middle initials, right? Crisis averted. These Vanessas, both 49, may be more closely connected than you recall -- Vanessa L. starred in the 1997 movie "Soul Food," which three years later was turned into a Showtime series co-starring Vanessa A. As far as rest of their biographies go, Vanessa L., the first black Miss America, is also a successful R&B artist and the voice behind the "Pocahontas" smash "Colors of the Wind." Her recent projects have included supporting roles on "Ugly Betty" and "Desperate Housewives." Vanessa A. kicked off her career on the original iteration of "Melrose Place." We haven't seen much of her since "Soul Food" ended in 2004, aside from a few guest-starring appearances on shows like "Cold Case" and "Everybody Hates Chris."
Seth Rogen and Seth MacFarlane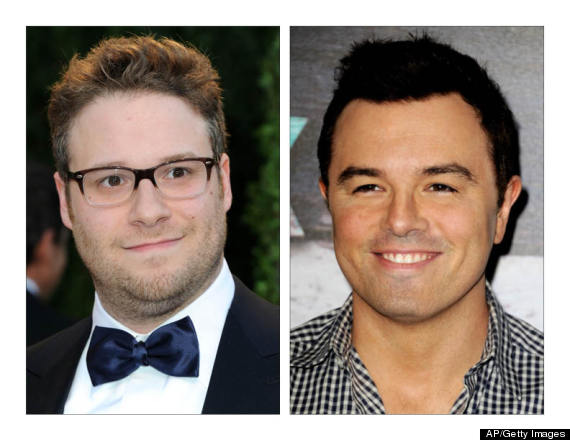 We don't quite get this one, aside from these two funny gents having the same first name. Apparently Twitter feels differently.
Kate Hudson and Kate Hudson (aka Katy Perry)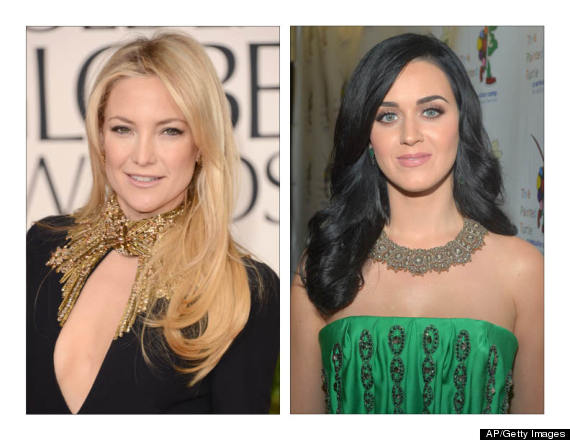 This obviously would be more of a problem had the younger Kate Hudson not changed her name to Katy Perry before becoming a worldwide pop sensation. Thankfully she solved our conundrum before it became a widespread problem. We'll let you ladies get back to what you're doing now.
Jennifer Love Hewitt and Joseph Gordon-Levitt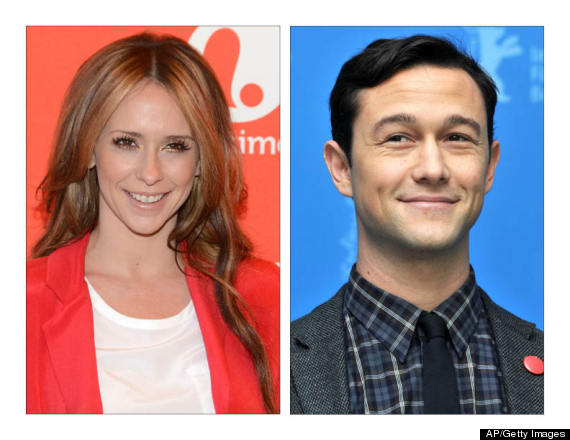 Because why not? And also because when you Google "Jennifer Love Hewitt and Joseph Gordon-Levitt," the first result asks "Are Jennifer Love Hewitt and Joseph Gordon-Levitt brother and sister?" and the second declares that "Joseph Gordon-Levitt should marry Jennifer Love Hewitt." Leave it to the Internet...
Russell Simmons, Richard Simmons and Keith Richards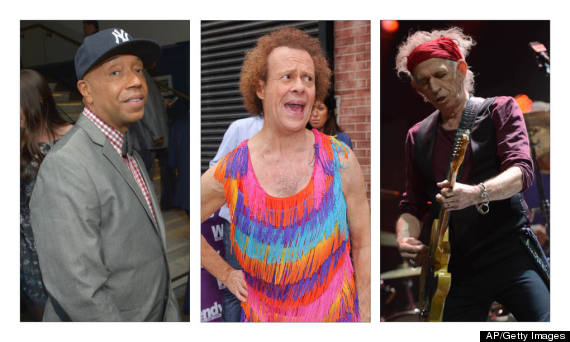 No? Too far? I bet if we took to the streets, someone out there would be perplexed.
REAL LIFE. REAL NEWS. REAL VOICES.
Help us tell more of the stories that matter from voices that too often remain unheard.
BEFORE YOU GO
PHOTO GALLERY
Celebrity News & Photos