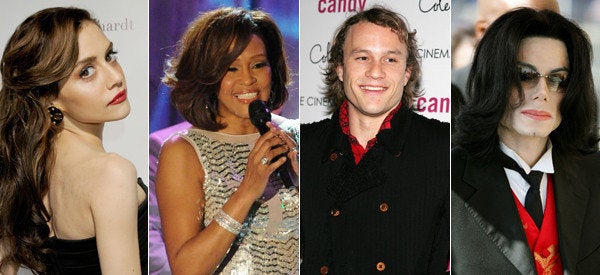 On Feb. 11, 2012, on the eve of the Grammy Awards, Whitney Houston fell asleep in a bathtub at the Beverly Hilton hotel in Los Angeles and never woke up. Two months later, the Los Angeles County coroner ruled that she had drowned, but it's been well established that the 48-year-old singer ingested a cocktail of cocaine and prescription drugs before taking her final breath. Most notably, the toxicology report revealed that a "plethora of prescription medication bottles" had been littered across her hotel room -- 12 in total, prescribed by five different doctors. Among the drugs discovered were the anti-anxiety medication Xanax and the muscle relaxant Flexeril.
Houston is hardly the first celebrity to have battled a deadly prescription drug addiction. In the past decade, Heath Ledger, Brittany Murphy, Anna Nicole Smith and Michael Jackson were just four of the most famous stars to overdose on legal medication.
"We're in a middle of an opioid epidemic," said Ben Levenson, founder of Origins Recovery Center, a rehab center in Texas. "What's interesting to know is that it's not just an opioid epidemic, it's a prescription opioid epidemic."
The evidence suggests that America may be fighting the wrong War on Drugs. As law-enforcement officials spend $15 billion a year combating the use and trafficking of cocaine, heroin, marijuana and other illegal narcotics, a more urgent crisis is emanating from our nation's pharmacies. According to a report from the Center for Disease Control and Prevention, overdoses from prescription drug medication have tripled in the past decade, up to 15,000 and more than the toll from cocaine and heroin combined. The number of infants born addicted to prescription drugs every year has also tripled in the past 10 years, to approximately 13,500, according to a report in the Journal of American Medical Association. In 2009, treatment of these drug-addicted babies cost Medicaid some $720 million.
"Everybody is one degree away from someone with a substance abuse disorder," Levenson said about opioids, natural and synthetic narcotics that mimic the effects of opium and are commonly used as pain relievers. Recovering addicts and people with a genetic predisposition to addictive illness are especially vulnerable to abusing prescription meds. Recovering addicts can fall into the trap of what Levenson calls a "prescription pad relapse," whereby the recovering addict rebounds from, say, an alcohol addiction with prescription medication. "Addicts can never safely use intoxicants whether they're prescription or not in recovery and be guaranteed to stay sober," he said.
There are no illegal cartels profiting from the prescription drug epidemic. Instead, Levenson says, the blame goes to a pharmacy system lacking centralized tracking (so that an addict may be able to recycle the same prescription to obtain hundreds of pills a month) and a pharmaceutical industry that spends millions lobbying against regulations that could squeeze their bottom line.
And then there are the doctors. According to Levenson, it isn't just corrupt Dr. Feelgoods who are over-prescribing drugs to addicts. "You have these well-intentioned physicians who don't have a clue about the neurochemistry of addiction, who are literally causing a prescription pad relapse," he said.
Americans gained insight into the world of such excessively generous medical professionals during the trial of Dr. Conrad Murray, Michael Jackson's personal physician, who allegedly administered a fatal dose of the anesthetic propofol to the late pop star in June 2009. Two years after Jackson died, Murray was convicted of involuntary manslaughter and sentenced to four years in prison by the Superior Court of Los Angeles County. Portrayal of Murray throughout the six-week trial ranged from a sympathetic doctor who cured the troubled singer of his much-maligned insomnia to an incompetent professional who was a danger to society.
Similarly, the exhaustively documented travails of celebrity addicts offer some insights into the mentality of everyday addicts. Even those who seem to have everything -- talent, fame, money -- can fall victim to destructive, potentially fatal patterns. "Celebrity coexists with addiction. It's the perfect storm. There are certain dynamics at play in the addicted celebrity that make recovery exceptionally challenging: entitlement, self-centeredness, self-absorption," Levenson said.
Since there's little chance that doctors will suddenly start prescribing more responsibly or that the nation's top 50 pharmaceutical companies will stop spending a chunk of their $600 billion in annual profits on lobbying, the best weapons against addiction are treatment for those who have already succumbed -- and education for everybody else.
"The perceived risk in the public right now for opioids is too low," said Dr. John Sharp, a psychiatrist familiar to television audiences from his appearances on VH1's "Celebrity Rehab." "Nobody can think about using crack cocaine without realizing how risky that is. But the perceived risk for opioids, even though you can definitely kill yourself by stopping breathing, is still relatively low. People don't realize how much trouble they can get into."
If anything good can come from these front-page tragedies, perhaps it's an increased awareness that prescription opioids, when abused, are no less deadly than the drugs your mother warned you about.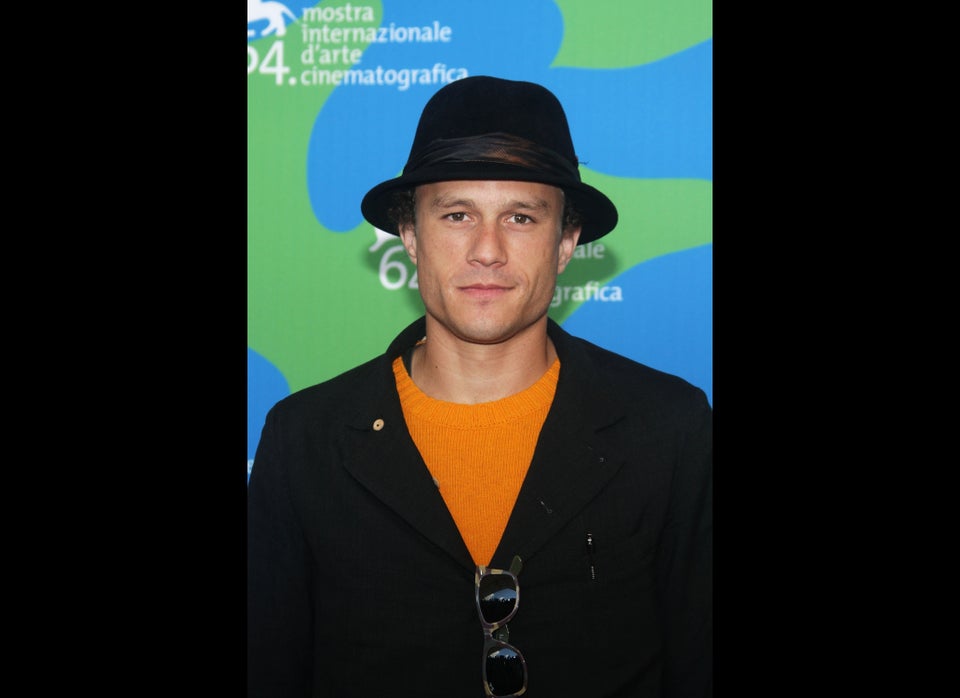 Celebrities Who Overdosed On Prescription Drugs
Popular in the Community