Brangelina, Kimye, Bey & Jay, Posh 'n' Becks -- Hollywood is glittered with gorgeous celebrity couples who have captivated the world.
Not only are these dynamic duos powerful, but they're in love -- which ultimately makes for a better story.
But, how did these "it" couples fall head over heels for one another? Well, let's take a trip down memory lane ...
Brad Pitt & Angelina Jolie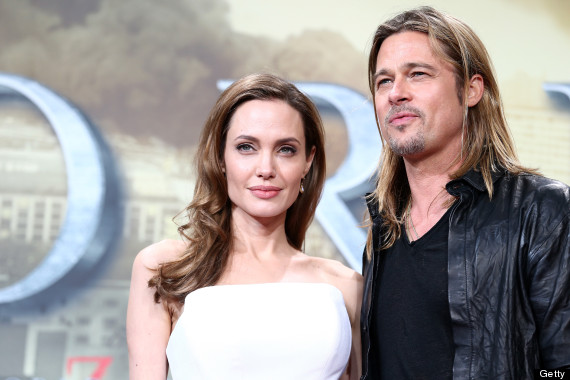 Brangelina met on the set of "Mr. & Mrs. Smith" in 2003. Pitt was married to Jennifer Aniston at the time, but admits he "fell in love" with Jolie while shooting the flick. Aniston filed for divorce in March 2005 and 10 months later, Jolie and Pitt announced they were expecting their first child -- daughter Shiloh. They now have six kids together. "It took until, really, the end of the shoot for us, I think, to realize that it might mean something more than we'd earlier allowed ourselves to believe," Jolie told Vogue of their relationship in 2006. "And both knowing that the reality of that was a big thing, something that was going to take a lot of serious consideration."
Tom Brady & Gisele Bundchen Coincidentally, this gorgeous couple met on a "blind" date set up by a mutual friend. "This friend told me he knew a girl version of me," Brady told Details magazine, with Gisele chiming in: "And he said to me he'd found a boy version of me."
Kanye West & Kim Kardashian Kimye met years ago, but Kim actually thanked Jimmy Kimmel for "introducing" them. "We really got to get to know each other on a show that you guys produced together," she told the late night host on his show last year.
Ellen DeGeneres & Portia de Rossi Ellen & Portia reportedly met at a photo shoot in early 2004 and then again at the VH1, Big in '04 Awards. They fell in love and got married on Aug. 16, 2008.
Jay-Z & Beyonce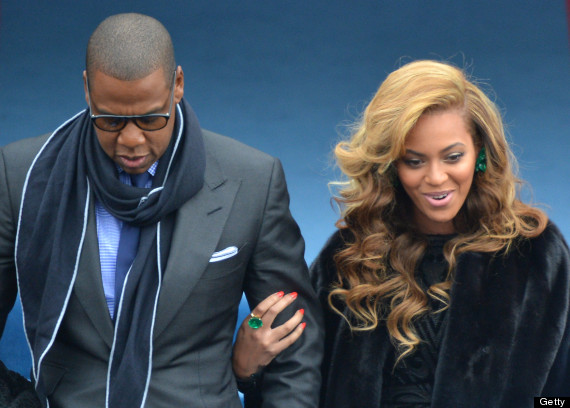 Although the pair has kept mum on how they met, reports say an 18-year-old Beyonce, who was then still the lead singer of Destiny's Child, was introduced to Jay while recording with Amil on her single "I Got That." Amil was the first lady of Roc-A-Fella Records, which Jay-Z founded and ran. So, it started out as business and blossomed into love.
David & Victoria Beckham David Beckham met Posh Spice aka Victoria Adams at a Manchester United charity football match in 1997. But David told Britain's The Sun that after seeing Victoria in the Spice Girls' "Say You'll Be There" music video, he declared, "That's the girl for me and I'm going to get her! She's my idea of perfection. I knew that if she wanted me, we would be together forever." The rest, of course, is history.
Will Smith & Jada Pinkett-Smith Jada revealed she was introduced to Will as a teen. "I met him when I was 19 at an audition for 'The Fresh Prince of Bel-Air,'" she told YourTango. "After we had known each other for many years, we went out for dinner one night [with mutual friends] and I saw that he had grown from this lanky kid to this really responsible man. We started courting each other and our friendship turned into romance."
Ben Affleck & Jennifer Garner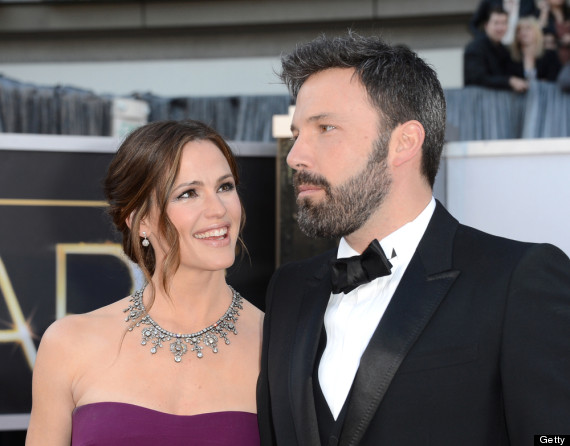 The dreamy couple met in 2001 while shooting "Pearl Harbor." But sparks didn't fly until they reconnected on the set of "Daredevil" while Ben was still dating Jennifer Lopez. Now the Afflecks are married with three kids.
Blake Shelton & Miranda Lambert Miranda revealed to Dateline that she was immediately drawn to Blake after they met at CMT's 100 Greatest Duets Concert in 2005. "I knew he was married," she said. "I had seen their wedding picture in Country Weekly. I knew better, like, this is off limits." Still, love prevailed, considering Blake felt the same. "I've never had that kind of experience with anybody," he explained of meeting Lambert in a "Behind the Music" episode. "I was a married guy, you know? Standing up there and singing with somebody and going, 'Man, this shouldn't be happening.' Looking back on that, I was falling in love with her, right there on stage."
Justin Timberlake & Jessica Biel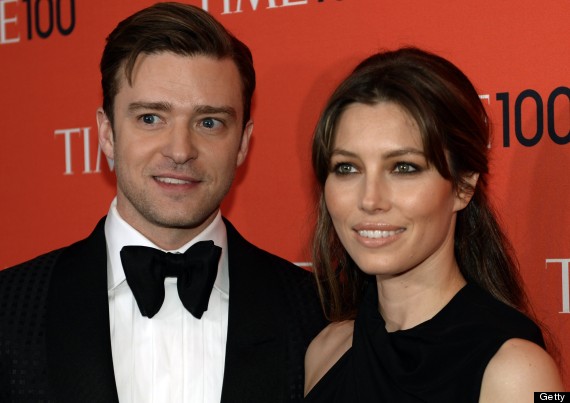 Justin and Jessica met through mutual friends. "There was nothing starry about the way we got together," he admitted during a press conference last year. "It was very un-Hollywood-esque, in fact. We met and got talking. Afterwards I asked my friend if I could call her and ask her out. My friend called Jessica and Jessica said yes, and so I called her."
Jennifer Aniston & Justin Theroux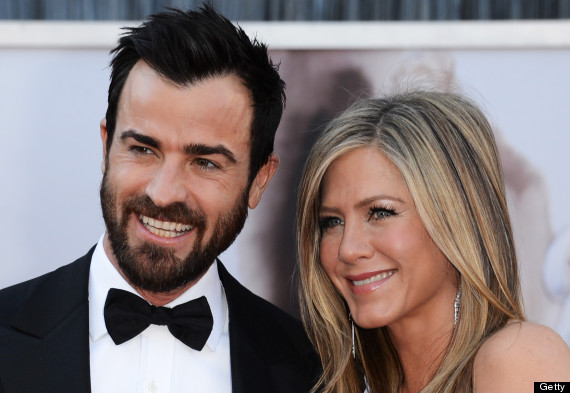 Jen and Justin met on the set of "Tropic Thunder" in 2007, but nothing happened until they reconnected three years later while filming "Wanderlust." The pair recently got engaged and bought a house together.
Related
Before You Go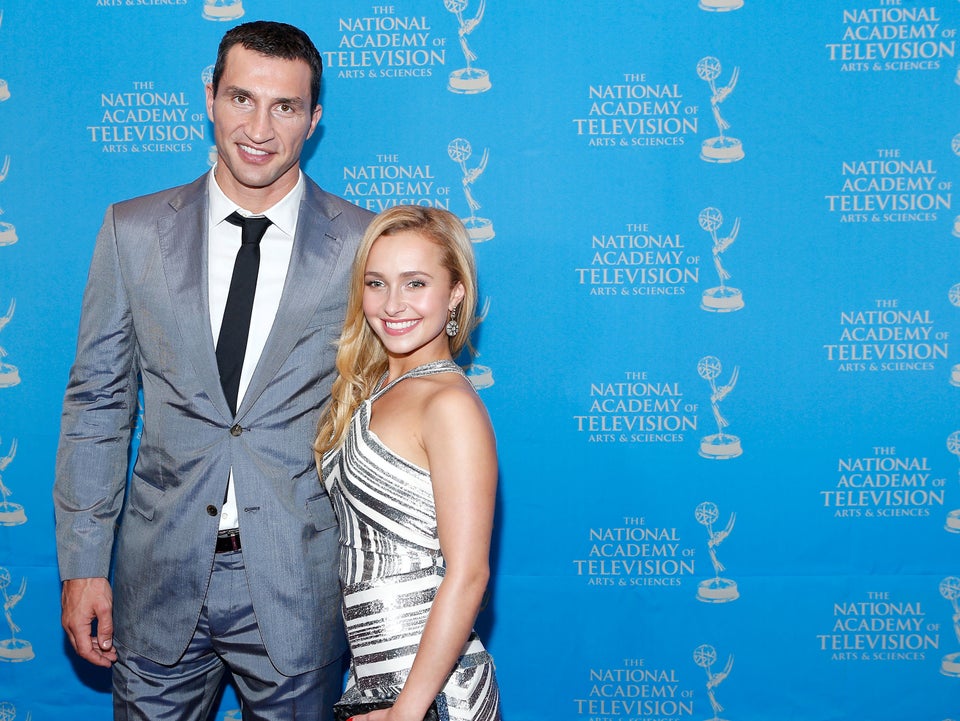 Celebrity Couples