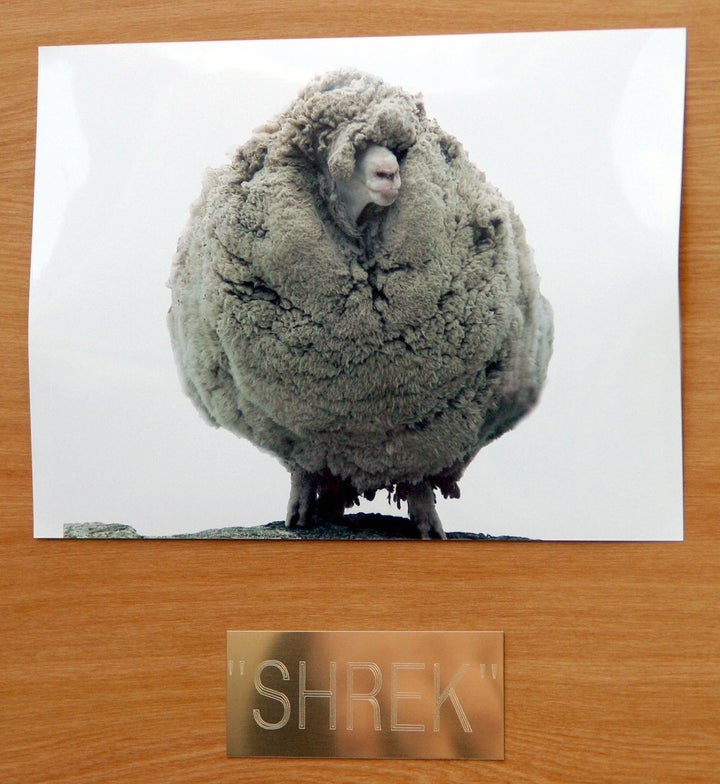 It's been a rough week for celebrity animals.
First, Queenie, the famous water-skiing elephant, died at the age of 58 or 59 and now comes word that Shrek, New Zealand's most famous sheep, is dead at 16.
Shrek, a merino wether or castrated male sheep, came to the world's attention in 2004 when he was found in a cave near the city of Otago after being on the lam for six years, the Otago Daily Times reports.
He had managed to avoid capture all that time and when he was finally found, he was carrying some 60 lbs of untrimmed fleece, nearly six times more than the average merino fleece.
New Zealand is not sheepish about its love for sheep, which outnumber humans 10 to one, but the kiwis had a special place in their hearts for the rambling ruminant.
According to the London Telegraph, when Shrek's story first came to light, he was flown to meet prime minister Helen Clark at the national parliament in Wellington.
But owner John Perriam said Shrek had to be put down over the weekend since his health began to fail in his old age. A funeral service is reportedly being scheduled for later this week in the city of Takapo, New Zealand.
"He was just an ordinary sheep, went AWOL and hid. And when he was found he became the darling of the nation," Perriam told TVNZ.
"He had an unbelievable personality. He loved children, and he was really good with the elderly in retirement homes."
Cure Kids fundraising's Josie Spillane, whose charity benefited from Shrek's woolly windfall, told the Southland Times that dozens of kids' lives had been positively affected by him.
"At the end of the day, it is the death of an iconic Kiwi," she said. "He just happens to be a sheep."
MORE HEADLINE-GRABBING CRITTERS IN ANIMALS IN THE NEWS: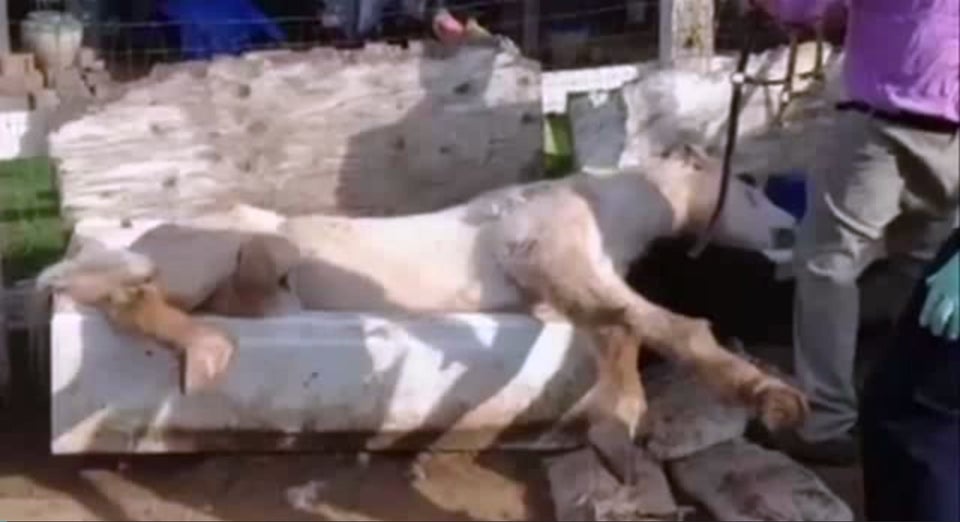 Animals In The News
Related
Popular in the Community