Ever wanted to know what Prince William and his delicately beautiful Kate Middleton would look like if they were deeply into tattoos and lived in Brooklyn? Well, now you can.
Cheyenne Randall has been transforming images of pop culture and historical figures in Photoshop, reports Today. The 36-year-old Seattle artist, who practices Native American artwork, told Today he has a "slight obsession with seeing, out of pure curiosity, what some of my favorite iconic personalities would look like, perhaps if they were in a parallel universe or took another path in life."
Randall publishes results to his Tumblr page, Shopped Tattoos, and to Instagram, where he has over 2,500 images to date.
Prince William and Duchess Kate Middleton
Carrie Fisher as Princess Leia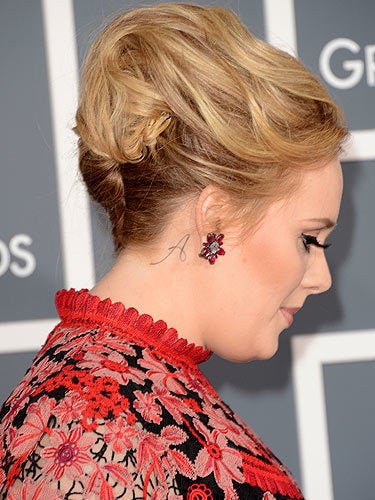 Celebrity Tattoos
Popular in the Community