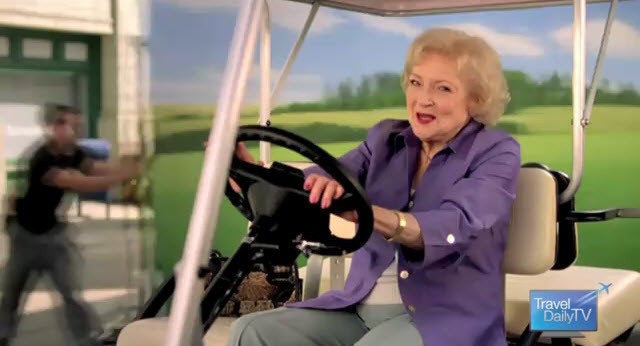 Some ads are packed with the famous and infamous: Who hasn't seen the California crew of celebrities shilling for the Golden State? Others are equally memorable if a little more subtle, like those soothing Pure Michigan ads voiced by Tim Allen. On the other hand, we didn't expect to spot Little Richard in a spot for Branson, Missouri.
It's not just about location location location, either. Case in point: William Shatner's Priceline Negotiator -- may he rest in peace.
Here are a few famous faces and voices we were able to round up. Can you think of another celebrity that advertised for the travel biz? Let us know in the comments below!